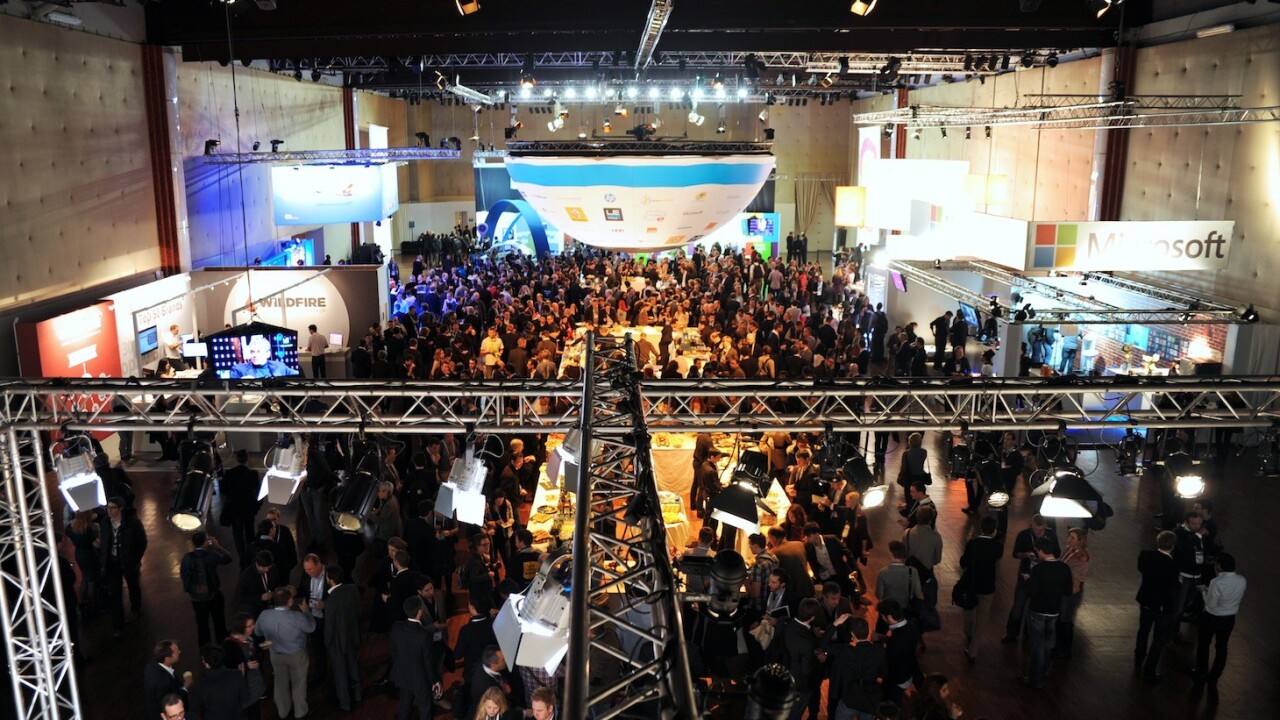 Story by
Robin Wauters is the European Editor of The Next Web. He describes himself as a hopeless cyberflâneur, a lover of startups, his family a Robin Wauters is the European Editor of The Next Web. He describes himself as a hopeless cyberflâneur, a lover of startups, his family and Belgian beer. If you'd like to know more about Robin, head on over to robinwauters.com or follow him on Twitter.
Le Web Paris 2012 has come to an end. So has the startup competition, an important part of the annual conference for Europe's finest in tech.
And the winner is …
Qunb, a Paris, France-based startup that wants to help users – both individuals and corporations – find, share, visualize and download numerical data.
Similar to Belgian startup Wondergraphs, the idea is to help make sense of structured data – primarily in a professional context – by visualizing it and letting users aggregate, compare, slice, correlate, share, extract (insert more verbs here) figures of any kind.
A lot of its future success will hinge on how willing users and corporations will prove to be when it comes to uploading and sharing their data.
These are the two other startups that made it to the finals:
2) Be-Bound aims to tackle a huge problem: how to get information from the mobile Internet on your smartphone without access to any data connection, whether it's Wi-Fi or 3G.
Utilizing the existing 2G network that the company says covers 86 percent of the planet, the application basically lets users experience mobile access to the Internet from anywhere … over SMS.
3) Recommend is a mobile app that helps people share and get recommendations (duh) from friends, about virtually anything, in a closed network. Recommendations can be filtered down by interests or location.
Importantly, the goal is to build a private network: users decide who sees their recommendations and whose "recos" they wish to follow.
The app is available for iOS now.
On a personal note, I found this year's startup competition finalists the weakest of any Le Web conference I've attended (and I've been coming to Paris for this event for years now).
I've never seen any judging committee struggle so hard to understand the very basics of what the startups were trying to do, who they were building products and services for, and how they plan to make money.
And it wasn't their fault, I think.
Maybe it was just that the presentations were weak, maybe it was the language barriers, maybe it was the lack of enthusiasm and passion that was displayed by the founders during their demos.
Whatever it was, it was noticeable.
Hopefully this was just a fluke and the next Le Web events will deliver demonstrations from stronger candidates as they have managed to do in the past.
Image credit: Photo by @francois (Flickr) for LeWeb12 Conference, Paris
Get the TNW newsletter
Get the most important tech news in your inbox each week.
Also tagged with