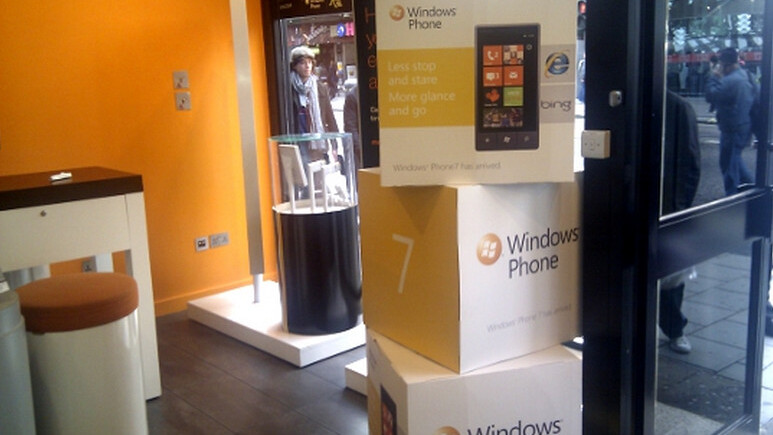 Story by
Alex Wilhelm is a San Francisco-based writer. You can find Alex on Twitter, and on Facebook. You can reach Alex via email at [email protected] Alex Wilhelm is a San Francisco-based writer. You can find Alex on Twitter, and on Facebook. You can reach Alex via email at [email protected]
TNW Quick Hit:
According to a Microsoft official in South Korea, the Windows Phone 7 Marketplace will be coming to the country in August.
Currently, Windows Phone is not sold in Korea, as the phone line does not support the country's language. That will change with the release of the 'Mango' update to the platform, which is due by the end of the year. It will contain support for 16 new languages.
The app Marketplace will open before the phone line officially launches in the country. This will provide a block of time that developers can use to create and submit appropriate applications for the phone line so that it does not launch 'naked' into the market. A smartphone with no functional apps is dead on arrival.
So far as TNWmicrosoft can tell, the app stores for Japan and China are to open later than the Korean edition. You can read the full original article in Korean here.
Finally, assuming that Microsoft does not move the goalposts, and the app marketplace does launch in August in Korea, we can safely assume that the company will not be releasing Mango in the time directly following, which allows us to narrow the window of time in which Mango might reach the market.
Given how massive Mango is shaping up to be, especially with today's updates, it is hard not to wonder if Microsoft is not biting off a bit more than it can chew. The past problems that the company had with the comparably much smaller NoDo update do cast a pall over the coming upgrade.
Sound off in the comments, do you think that Microsoft can pull off Mango without a hitch?