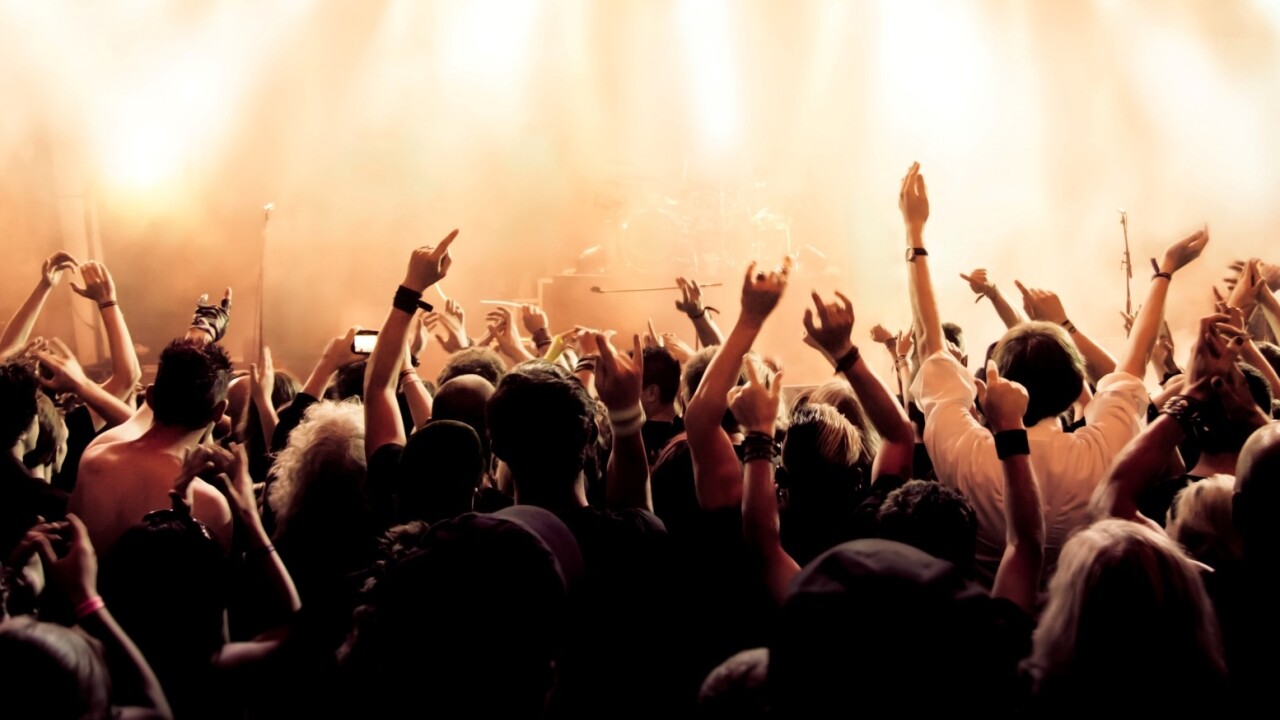 Story by
Paul Sawers was a reporter with The Next Web in various roles from May 2011 to November 2014. Follow Paul on Twitter: @psawers or check h Paul Sawers was a reporter with The Next Web in various roles from May 2011 to November 2014. Follow Paul on Twitter: @psawers or check him out on Google+.
It's been a while since we last caught up with WillCall, the mobile app that makes it super easy to find tickets to live shows at the last minute.
Today, however, version 2.0 of WillCall is hitting Android and iOS, so we thought this would be an apt moment to see what's been going down.
If you're new to WillCall, here's how it works. The folks behind the service select events in key locations then work with the various parties to arrange special prices or packages, then you receive a push notification directly to your smartphone and you can book directly through the app. As things stand, however, it's only available to users in San Francisco and New York, with Los Angeles 'coming shortly'.
With version 2.0, WillCall is moving beyond pre-show and into, well, 'in-show' as it looks for greater mindshare among the gig-going public.
"With our curated lists of shows happening right now, we basically made the ticketing product we wanted to use ourselves," says WillCall co-founder and CEO Donnie Dinch. "Now, with the new app's in-show features, we're looking at how we can make the live music experience even better after you get through the door."
WillCall: In the house
Now, you can tip bands and artists as they're strutting their stuff on stage directly through the app, using the same card you already registered to make the initial ticket purchase.
Moreover, WillCall wants to make it easier to avoid waiting in line to procure merchandize, and you can now buy t-shirts, albums, and so on as the gig ensues.
It's a nice addition for sure, though having already shelled out cash for a ticket, I'm not sure how many fans would then feel the need to tip a band for doing what they're supposed to be doing anyway. But alas, it appears this feature isn't aimed at supplementing the retirement funds of established stadium rockers.
"We anticipate tipping to be a popular feature with audiences, particularly for shows put on by local promoters and artists at club level," says K. Tighe, Chief Communications Officer at WillCall. "WillCall's all about reinforcing local music scenes and facilitating artist discovery, and our show curation reflects that by surfacing concerts that might not be on many people's radar before opening the app. While it isn't usual at a stadium or amphitheater level to tip an already established artist, throwing an indie band a little extra cash to get from one tour stop to the next reflects a local music scene hospitality."
In addition to a handful of other aesthetic and performance-based updates, WillCall also now lets fans buy customized packages – this includes tickets with drinks or merchandize already included, or even with promo codes for a ride home thrown in too.
The move into venues feels like a natural progression for the service, though more than a year on from when we last caught up with WillCall, it's interesting to note that it's still only available in two cities – two big cities for sure, but still a rather narrow scope.
But this, I guess, is where the curated approach could be proving restrictive in terms of how fast it can enter new markets, though we're told that demand for WillCall is growing in some parts of Europe, and thus the company is "paying attention".
WillCall version 2.0 is available from Google Play and the App Store now.
Disclosure: This article contains an affiliate link. While we only ever write about products we think deserve to be on the pages of our site, The Next Web may earn a small commission if you click through and buy the product in question. For more information, please see our Terms of Service
Feature Image Credit – Thinkstock