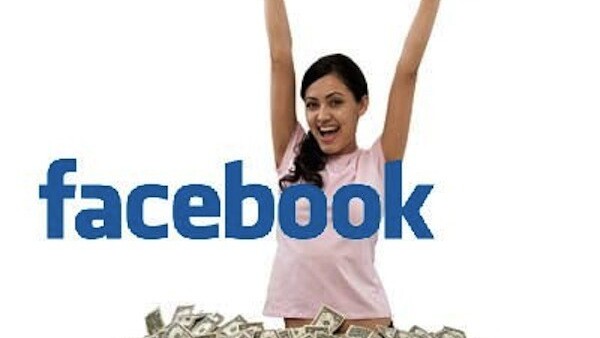 Story by
Founder Newspepper.com & Techfluff.TV. Loves social media, video on the Internet. Loves travel & pickled onions Founder Newspepper.com & Techfluff.TV. Loves social media, video on the Internet. Loves travel & pickled onions
Just as Google pays content creators a percentage of the advertising revenue on YouTube, the recent changes on Facebook encourage us to share more data and the introduction of the 'Subscribe' button means we can share our content and make it public like a blog. What the Subscribe button means is that we are all essentially our own news outlets and we are also content creators with strangers being able to subscribe and follow our updates.
Facebook, just like YouTube makes the majority of its revenue through advertising and pays content creators a creator's fee. So at the press conference at F8 this morning, I asked Mark Zuckerberg if he thought Facebook would ever share a percentage of its advertising revenue to users, essentially paying us to post and share the things we love on Facebook.
Strangely, at the press conference, press wasn't allowed to video Zuck, although photos and audio were allowed so I recorded his answer in the video below.
He said he had been too busy with their recent changes to think about this, to which I replied 'I'll only take 10%.'
Was it just a crazy question? Robert Scoble who makes a living from sharing thoughts and opinion on social networks, says most of the engagement comes on building audiences on platforms like Twitter, Facebook and Google + and not from the destination site.
As you can see in the video below Robert agrees with me that potentially we could be paid to Facebook. I don't think this would be a good feature for everyone (some people just like to stay in touch with their friends) but for many people who are sharing more of their interestes and passions it will be a great incentive for content creators to use the Facebook platform instead of YouTube or others to create and monetize their content.
Mark Zuckerberg answers my questions (audio) 
Blogger Robert Scoble on monetizing content 
Get the TNW newsletter
Get the most important tech news in your inbox each week.
Also tagged with