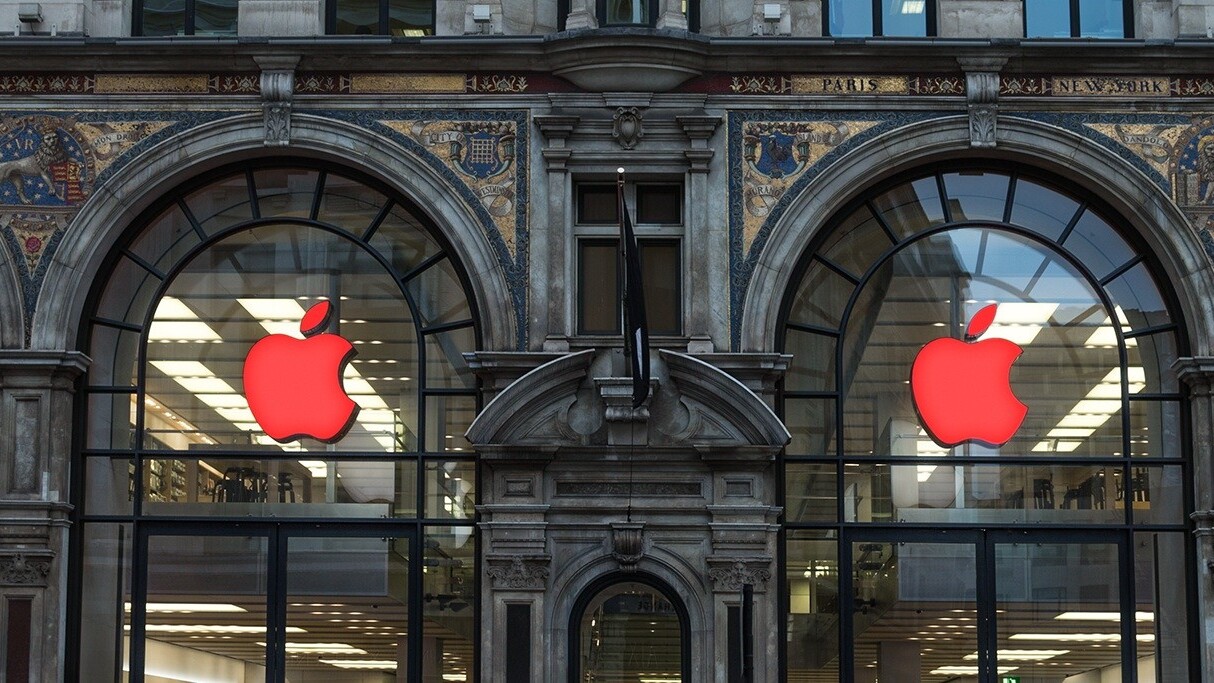 Story by
Josh Ong is the US Editor at The Next Web. He previously worked as TNW's China Editor and LA Reporter. Follow him on Twitter or email him a Josh Ong is the US Editor at The Next Web. He previously worked as TNW's China Editor and LA Reporter. Follow him on Twitter or email him at [email protected].
Apple confirmed on Monday that it has acquired social analytics firm Topsy, but the deal, which was first reported by The Wall Street Journal, seems like an odd fit at first glance.
While Apple failed to move into the social era with its awkward Ping service, Topsy built a name for itself as one of the go-to firms for social data. The company has been one of Twitter's preferred partners with full access to the service's firehose of data.
Social media is here to stay, and Apple has been at risk of being cut off from it. Google has been pouring money into building out its Google+ social layer, and Microsoft has worked to incorporate Skype across its product lines, from Xbox to Windows.
Apple's strategy of integrating its products with existing social services like Twitter and Facebook was only a temporary measure. The firm learned exactly how important data can be through its iOS Maps failure.
The original WSJ report suggests that Apple incorporate Topsy into its iTunes Radio and iAds products. TechCrunch's Matthew Panzarino speculates that Apple may be interested in "building out the relevancy engine of its App and iTunes Stores" through the use of social signals. Content discovery is a significant problem for platform makers, and social data offers one of the most natural solutions.
Appsfire's Ouriel Ohayon, meanwhile, has posited that the move is meant to improve iTunes search and Siri. After launching Siri with much fanfare in 2011, Apple hasn't done much with the product. iOS 7 brought Siri out of beta with new voices and capabilities, such as running searches on Twitter and Bing, but the virtual personal assistant hasn't lived up to its potential. Siri offered a
Apple has a diverse enough product line that we could spend the better part of a day guessing where Topsy is going to add value. In fact, it's probably worth assuming that Apple intends for Topsy's insights and technology to permeate throughout its whole product line. After all, nearly every industry is looking to improve their chances with social aspects and analytics data.
why did Apple buy Topsy? 1. Search (what other search could they buy that would matter) 2. ads (in same said search)

— Matthew Knell (@MatthewKnell) December 2, 2013
Topsy's strength in search will also be a significant addition. Search Engine Land's Danny Sullivan points out that Topsy is the "lone survivor" among decent third-party Twitter search services.
While Apple has historically left search to Google, the rockiness of their relationship means that Apple needs to either have a back-up plan or build its own solution. Search engines and social networks have become the gatekeepers for user discovery of new information and content, and Apple can't afford to surrender either area.
Will Topsy help Apple finally move into the social age? It's obviously too early to tell, but Topsy does seem to be in one of the best positions to help with the transition. Mobile, cloud services and social have been some of the biggest tech trends as of late, and social is the one where Apple has been the weakest. The company may have failed to build its own service, but it certainly has the cash to buy its way into the social party.
Image credit: Apple
Also tagged with