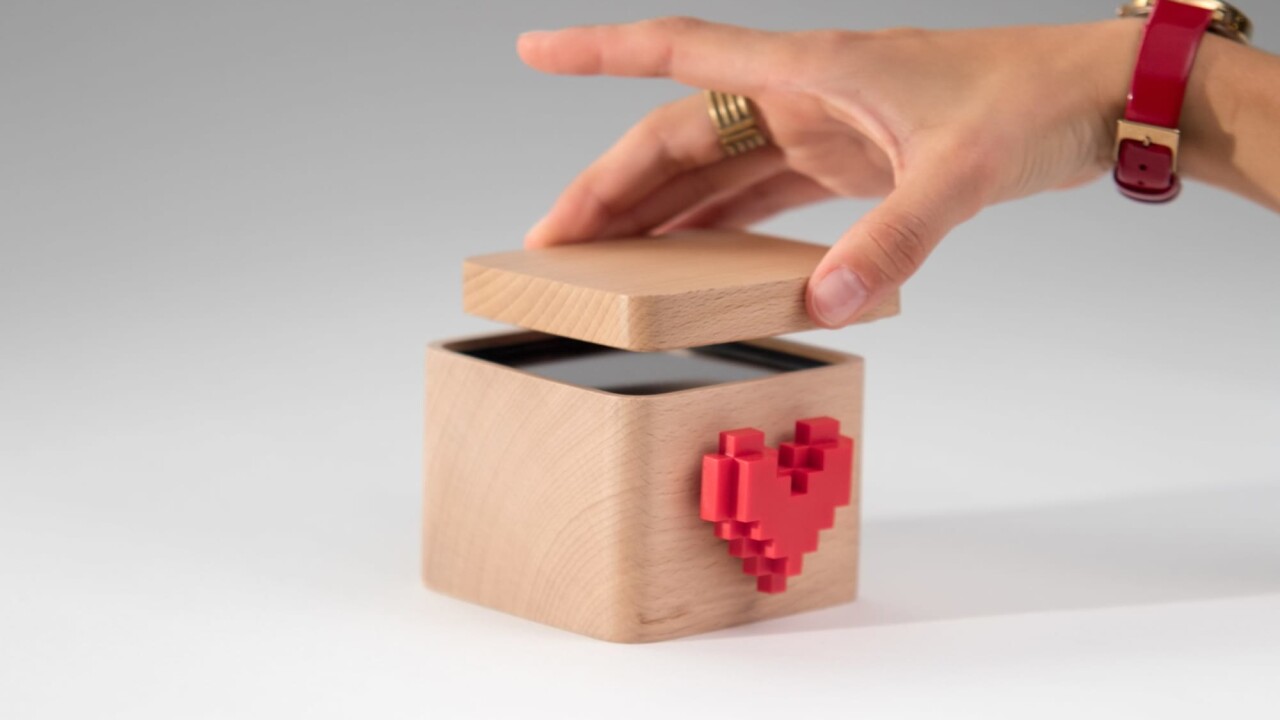 Story by
Berlin based technical writer and editor who loves to explain complex concepts and interesting ideas to anyone who's willing to listen. Berlin based technical writer and editor who loves to explain complex concepts and interesting ideas to anyone who's willing to listen.
Another year, another CES rolls in and out of Las Vegas, one of the most suitable locations on earth to host such an event. I was registered for this years CES but wasn't able to make it in the end. Thanks to the 100s of emails I received every day, I can still present a handful of 'What the(s),' 'hits,' 'misses' and 'maybes,' and I'll be interviewing some of these (and more) in greater detail over the coming weeks.
Foreo UFO
It was late Friday afternoon before CES week, and I was waiting for an important parcel, so when a UPS delivery turned up at my door, I expected it to be mine. No, it was a curious package from Croatia with a mysterious black box containing, well, two sets of alien catapults and a sealed envelope.
Inside the sealed envelope was a jigsaw puzzle that was an invite to an event at CES. So far, pretty cool, if odd marketing, so I was interested to see what the product was and found myself disappointed. The Foreo UFO (Ur Future Obsession) is one of an amount of 'health-tech' devices at CES that smell slightly of 'quackery.' It was also one of the projects on display at CES that had hugely successful Kickstarter campaigns, which doesn't necessarily indicate any level of quality, but it's an interesting trend. But I am not the target audience for a product like the UFO, so what do I know, if you're interested in finding out more, here's their Kickstarter campaign.
Lovebox
Another product the result of a successful Kickstarter, I was initially confused by the point of the Lovebox, but after consideration, it warmed on me. As an aside, I have lost count of the number of times I have had to criticize press releases for not telling me what the device (or project) does quickly enough; I read nearly two pages of content before anything told me what Lovebox actually did.
It's a small box with a heart and an LCD screen inside. Send it a message, the heart spins, and you take the lid off to read the message sent to you. Initially, it seems dumb, but the company is pushing into the B2B space, and here it starts to make more sense. Imagine having one in your hotel room, and the concierge sends you a morning message. It seems pointless, and would any staff member do it, but still, in principle, it's a nice idea.
Pebby pet sitter
I own a cat, and when I travel for more than four days, I engage a pet sitter. It's hard to know what a cat wants from a human (less so with a dog) aside from feeding and having it's litter cleaned but imagine a robotic pet sitter. Would a pet sit on its lap, or accept pats from it? Would a dog be happily walked by a robot? In short, do pets need us for function or do they also enjoy our smell, heat, company? When I received an email with the subject "Pebby – The World's Most Advanced Robotic Pet Sitter System," I was intrigued. Pebby turned out to be nothing more than a lot of other similar devices and was a Pokeball looking remote camera that a pet can also play with, that's about it. Still, the pictures are cute on the website, and as devices go in this space, it's nice to look at, so find out more on the Pebby website.
Elucidator smart sword
The Elucidator is a life-sized version of the one-handed sword wielded by the main character, Kirito from Sword Art Online. Which means nothing to me, so I'm not the target audience, but still is there much of a need for a 2,000 LED, voice-activated smart sword? Maybe?
3D face scanning
There were many companies exhibiting portable (typically smartphone powered) 3D scanners, enabling you to create a 3D version of real objects, including your face. There are a lot of good use cases for this technology such as trialing glasses, wigs or cosmetics, but most of the companies were pushing their usage in VR avatars, and I wonder how many people want to play themselves in a game? I also wonder about the security and copyright issues around such devices, how realistic does a 3D printed face need to be to unlock computers or phones, or would you want a 3D copy of your face floating around the internet?
The Volo wireless hairdryer
I sadly do not need a hair dryer anymore, but the Volo claims to be the worlds first cordless hairdryer which left me wondering why it's taken so long. It's an oddly marketed device (as you'll see from the website images) but in theory has cool technology inside, especially when it comes to battery efficiency, as hair dryers use a lot of power.
The Square off connected chess board
If you can have a smart sword, then why not a smart chess board? Square off allows you to play chess with real people, or an AI across the internet but use a physical board that moves the pieces as your opponent moves them. I have a little bit of a soft spot for devices that bring connectivity into the 'traditional' physical world, but I'd find it more appealing if it was somehow a generic game board and not restricted to chess.
Wonder painter
Wonder Painter is one of those devices that on the surface looks amazing, but without any indication of how far it could go, it's hard to make a concise conclusion. You draw a picture, hold your smartphone (naturally) loaded with the Wonder Painter app, and it turns your drawing into animation on the screen. What I found most amazing is that the app recognizes anatomical elements such as legs and animates them accurately. I'm not sure what you can then do with the resulting animation, but at the very least, Wonder Painter could be amazing for prototyping ideas for illustrators and product designers.
Retrofit for IoT with Switchbot
The ideal of a connected smart home doesn't suit many of us living in smaller, older apartments, or renters with limited ability to modify their homes. Switch Bot is a simple device that fits over nearly any mechanical switch and allows it be to become a 'smart device' that you can then control via other internet connected devices. I intend to buy a couple and try them, as I love the non-permanence of the idea but wonder if the cost for each switch outweighs the potential convenience.
Get the TNW newsletter
Get the most important tech news in your inbox each week.
Also tagged with