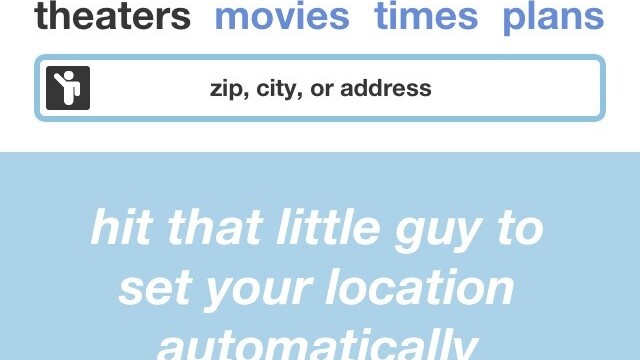 Story by
Jeff Cormier, a graduate of SMU and the TW School of Law, is the co-founder of C4 Universe, LLC. Desire to know more? http://about.me/jffc Jeff Cormier, a graduate of SMU and the TW School of Law, is the co-founder of C4 Universe, LLC. Desire to know more? http://about.me/jffcrmr/bio...
TNW Quick Hit
Wigglehop (free) is an iPhone, iPad and website designed to aid users with selecting the movies they want to see, at their favorite theaters, in the fastest manner possible.
Hits: Simple, yet elegant, easy-to-use design.  Allows one to make plans to see a movie, and if those plans change, provides alternative options so one doesn't have to worry about adhering to a strict schedule in order to catch a movie.
Misses: Wigglehop's slogan is, "movies and friends go together."  The "friends" part troubles me.  I'd like a way to make plans and share them with those I intend on seeing a movie with, be it through Facebook, Twitter, email, a calendar, anything.  While it's true one can do this in a limited fashion using Wigglehop's website, the feature is needed on the iPhone and iPad.  A larger window where one can make plans would be a nice addition to the app.
Overall: 4/5
The Details:
I have a love/hate relationship with going to a movie theater.  I love seeing movies on a screen larger than that which I have at home, with a sound system that I could only dream of owning.
I hate going to the movies primarily for 3 reasons: 1. the sound of others eating popcorn (frankly, I dislike popcorn itself), 2. the sound of others talking throughout the entirety of a movie I've paid good money to see, and 3. finding a movie I want to see, at a theater I don't mind going to, is a pain in the rear.
There are services and apps that "try" to alleviate the latter issue, but have yet to get it quite right.  There's the iPhone and iPad app, Flixster, which is feature-packed.  Therein lies its problem.  Finding the movie one wants to see using Flixster is simple enough, but trying to find a theater that is showing your movie of choice is less than desireable.
Other options include Fandango and Movies.com, both equally as frustrating to use when all one craves is simplicity.
If you share similar cinema search frustration, Wigglehop, from Plastic Trophy, is what you've been waiting for.  Not only are there free iPhone and iPad apps for Wigglehop, but there's also a similarly stupidly simple website to help you locate the movie you want to see, where you want to see it, at the times you have open to watch it.
We'll look at the iPhone app, but have no fear, the iPad app and website are identical in their functionality and ease of use.
Begin by entering an address, city, or zip code near your home, an area you frequent, or any destination of your choosing, but note that the service only works in the U.S. or a U.S. Territory at present.
That's it.  Wigglehop sets theaters off by default.  Tapping your favorite theaters turns them on, and going forward your movies page will display only those movies playing at your favorite theaters.
The next steps are equally as simple.  Select movies you want to see, and then select the times you desire to see them.
Wigglehop allows one to select movies playing today or up to three days from today.  Three days is nice.  Five or even seven days would be better.
One of the really neat features of Wigglehop, aside from simply the app itself, is that one only sees movies on the list occurring in the future.  The movies that have already been shown are removed from the list of available times.
Once you've decided where you want to see a movie, what movie you want to see, and when you want to see it, your plans are finalized, sort of.  Nothing's set in stone.  Wigglehop allows one to open all of the movies you *might* want to see, and choose movie times that cover a larger time window than what you think you might need.
Wigglehop's "plans" screen displays a short synopsis of the movie, the MPAA rating, running time, and on the iPad, star and director credits.
The apps, both iPhone and iPad are missing one thing.  An option to share plans (which I'm told by Plastic Trophy c0-founder, Galen O'Hanlon, is coming, YES!).    Until then, it seems counterintuitive to create plans and have absolutely no option to share them with others who may be joining you on your movie theater excursion.  The feature is missing and its absence is glaring.
Despite the lack of a sharing, or more social aspect to Wigglehop, the app's design, ease of use and multiple methods through which to access its features are so grand.  If you plan on going to a movie at any time in the near future, Wigglehop is definitely a service you should try.  I'm confident you'll come away from the experience loving it and looking forward to using it again.