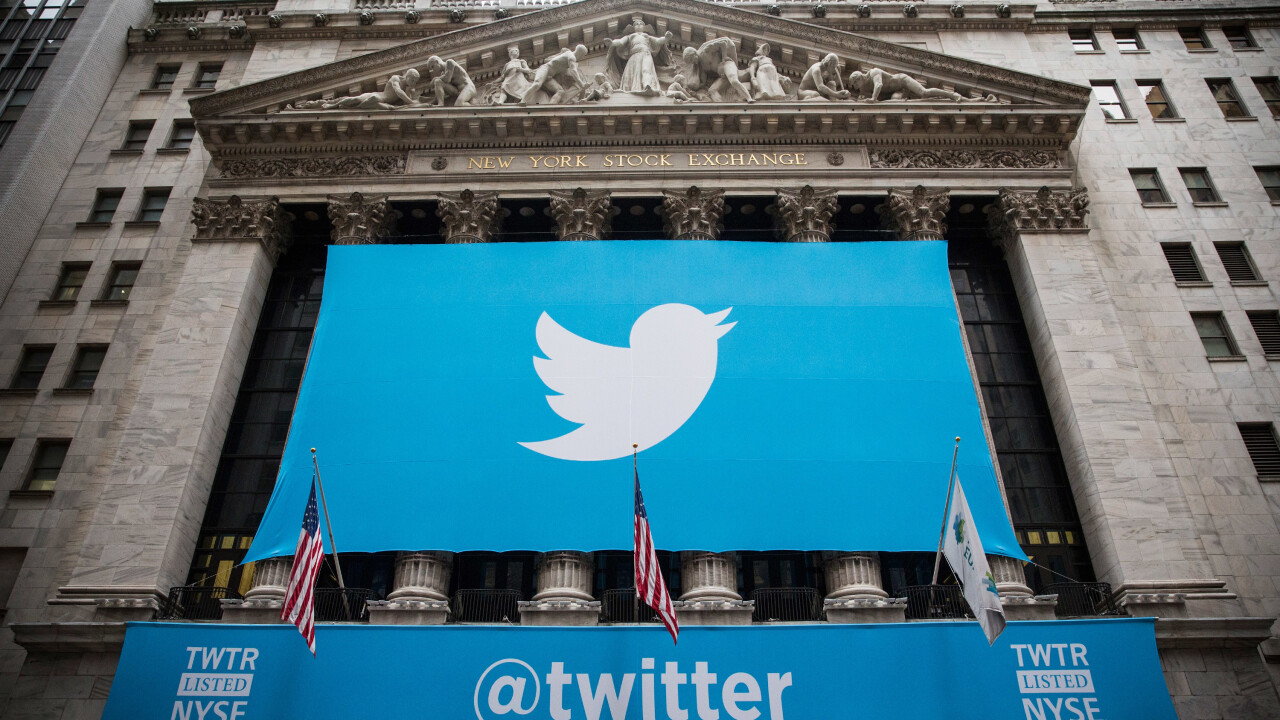 Aaron Lee is the Grand Master of Customer Delight at Post Planner
---
Twitter's most basic function is still its best. It gives you the ability to connect with almost anyone in the world. Imagine the ability to connect with one of the 280 million users who uses it on a monthly basis.
That instant contact is what makes Twitter the perfect fit for businesses. Businesses can see and respond to any tweet in real time.
In fact, according to Twitter, 9 out of 10 users have had a conversation with, or about, small and medium-sized businesses. That's not all, 60 percent of users who follow small businesses on Twitter have purchased something because of Twitter.
According to Visually:
74 percent of people who follow small and medium sized businesses (SMBs) follow to get updates on future products.
47 percent of people who follow brands are more likely to visit the company's website.
84 percent of people who follow and interact with SMEs mention an SMB to share a positive experience
85 percent of users feels more connected to an SMB after following them
Twitter is (still) just so powerful.
However, many businesses have yet to fully utilize its potential in marketing their brands. Twitter is much more than just a tool to reach new audience. It has grown up to develop a few key functions which, when used to its fullest, can significantly boost your Twitter marketing arsenal. Here's a few:
Analytics
Are you satisfied with your results on Twitter? Are you measuring them? Not many know this but everyone with a Twitter account now has free access to Twitter Analytics.
Twitter is the only platform that goes further than any other social network by giving you more 'interpreted' information than other platforms. That means these are not mere raw data which was compiled and presented to you. Twitter Analytics digest the information your account comes across with and tells you what it means.
You not only get basic analytics such as:
Impression and engagement
Follower growth
Follower's interests
Follower's locations
Follower's gender
…but you'll get more meaningful details, including:
The best time to post
Who your followers follow
Who are your top influencers
Top performing links that gets you the most traffic
See from where traffic is coming from
Here's a sample.
Knowing what works allows you to monitor what's working and adjust according to your goals. @FeedingAmerica the leading domestic hunger relief charity in the United States, used analytics to determine what they should tweet, helping them to get a 2.5X boost in average site traffic compared to other Tweets during the same timeframe.
Twitter Advance Search

Twitter's advance search can perform miracles. Since Twitter is an open platform, its advance search pretty much allows you to look up almost anything about a conversation. One crucial advantage is the capturing of geo-specific conversations.
Think about this carefully. Let's say you own a coffee business in Queens, New York. You're not a massively big franchise and you depend on your local customers for your daily revenue. With Twitter's advance search you can easily reach out to those local people talking about coffee in Queens, New York.
Talk about direct targeting. You no longer have to pay a much higher amount for advertisements that might reach neighboring Kings or the Bronx. You can even search for tweets of real people tweeting that they just woke up. What a great way to remind them about your coffee!
With this you can basically search ANY conversations and jump on to any of them of them instantly.
To command a more relevant search, what you do is use a specific keyword, key in your location and make sure you exclude "http".
Excluding "http" means you make sure that you're only searching for conversations that don't have links in them. This allows you to jump onto real conversations and engage with real people instead of having tweeting randomly at robotic accounts that were created to only share links.
Use this feature to engage with real people in your area based on their interest.
3.Twitter lists
You need to use Twitter lists if you want a better, more organized experience. Twitter lists can help you to organize your followers in groups and with it you can easily filter your Twitter feed based on what you want to see at the present moment.
But the possibilities of how you can use lists are endless. Here are some ideas on what your lists can be used for:
Monitor competitors
Connect with industry leaders
Stay on top of popular trends
Engage with your employees
Main relationship with customers
Follow bloggers and media
That's not all you can do with lists. A quick trick that I use when building new Twitter list is in finding relevant people. The trick is simple. All you need to do is go to a competitor's list and follow people that they have included. This allows you to easily find relevant people in your industry.
If you don't want your competitors to do this to you, all you have to do is make sure you keep your Twitter lists private.
If you don't have the time to create your own Twitter lists, you don't have to. You can easily subscribe to any Twitter lists that others have already created. This allows you to do similar things like connecting with industry leaders without actually creating a list.
Pin
Did you know you can pin tweets? What this does is move a specific tweet to the top of your Twitter profile.
This is very useful since it's the first tweet people see when they visit your profile.
If you've not pinned your tweets before, you're missing out. You will actually get extra exposure for a specific tweet that you want more clicks, retweets, favorite and comments.
Here's an example of a tweet that I've pinned which got over 830 retweets. Prior to pinning it only had 100+ retweets.
Pinning is simple too.
Discover
This feature is self-explanatory. You'll discover what's popular on Twitter based on an algorithm which goes through tweets, engagement, etc.
Using the coffee example again, you'll be able to discover what is going on in a local area regarding your industry and business. You can tailor your tweets for your own followers based on what's popular. This will help you to keep your followers engaged with you.
According to @pactcoffee, keeping their content fresh and timely allowed them to resonate with their customers. This helped them to create awareness for their product as well as increasing retweets.
Conclusion

Using these features will not only improve your Twitter experience, it will boost and take your Twitter marketing to the next level.
If you have other tips, I would love to hear it below.
Read Next: When people become data platforms