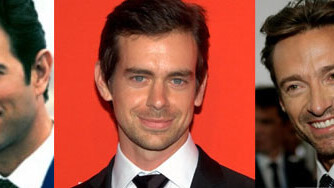 Story by
A music and tech junkie who calls Nashville home, Brad is the Director TNW Academy. You can follow him on Twitter @BradMcCarty. A music and tech junkie who calls Nashville home, Brad is the Director TNW Academy. You can follow him on Twitter @BradMcCarty.
If you've watched the tech news over the past few months, you'll quickly note that there's been a shift from blanketing to more relevant content curation. The same can be said for advertising, where the conventional wisdom for years was to put as many ads into as many places as you could, with a bit of targeting thrown in for good measure. Twitter's acquisition of AdGrok puts it firmly into place as a relevance and resonance monster in the advertising space.
As we see more businesses emerge to help buyers make informed decisions about advertising online it only stands to reason that advertising outlets would also adopt strategies for better conversion. Of course, most places would welcome tens of thousands of dollars spent on advertising, regardless of its ability to convert. Twitter, however, has long-pushed the idea of being able to quickly access the things that are important to you. Why should its advertising be any different?
Taking a look at Y Combinator-alumni AdGrok, what we see is that it's approaching the idea of advertising from a standpoint of smaller, more effective buys than a "see if it sticks" platform. Designed specifically to work with Google's AdWords product, AdGrok aimed to simplify the analytics that AdWords provided so that people would stop spending money in places that simply weren't effective.
We took a look at Twitter's advertising options a few months back. Since then, things haven't changed much, but Twitter continues to push itself as a platform from which massive amounts of data can be gathered and sorted for relevance. We've seen it in products from DataSift and we've seen people's desire for it in Twitter's partnership with "social media API" company Gnip.
So let's back this up a bit and take a look at what the advertising process on Twitter might look like in another six months. Why the wait? The AdGrok team is going to need some time in order to port its AdWords-focused product over to the Twitter ecosystem. After that happens, I think we'll see this —
Jane, the owner of Janeville, contacts Twitter about advertising. She sells top quality products and needs to drill down on a specific audience in order to advertise them effectively. So she sits down with the Twitter team who can show her specifics about what sorts of words work better than others, what type of language resonates more with one section of an audience and other insights that neither Twitter nor its customers could have had before. Instead of taking shots in the dark, Jane can now make educated, informed decisions.
Beyond that buying process, however, Jane will likely have access to in-depth analytics after her advertising has run. Instead of just a blanket number of people who were exposed to the tweet during X period of time, she'll be able to see that "resonance" that Twitter loves to talk about.
In the end, it's an incredibly smart acquisition by Twitter. It should be one that will allow the flock to drive more advertising to the right people, thus making it more effective. To this day, there's no better way for an advertising outlet to get more business than by having word of mouth of effective results. When you're providing insight on both the purchase and follow-up of an advertising deal, you're in turn assuring higher rates of success.