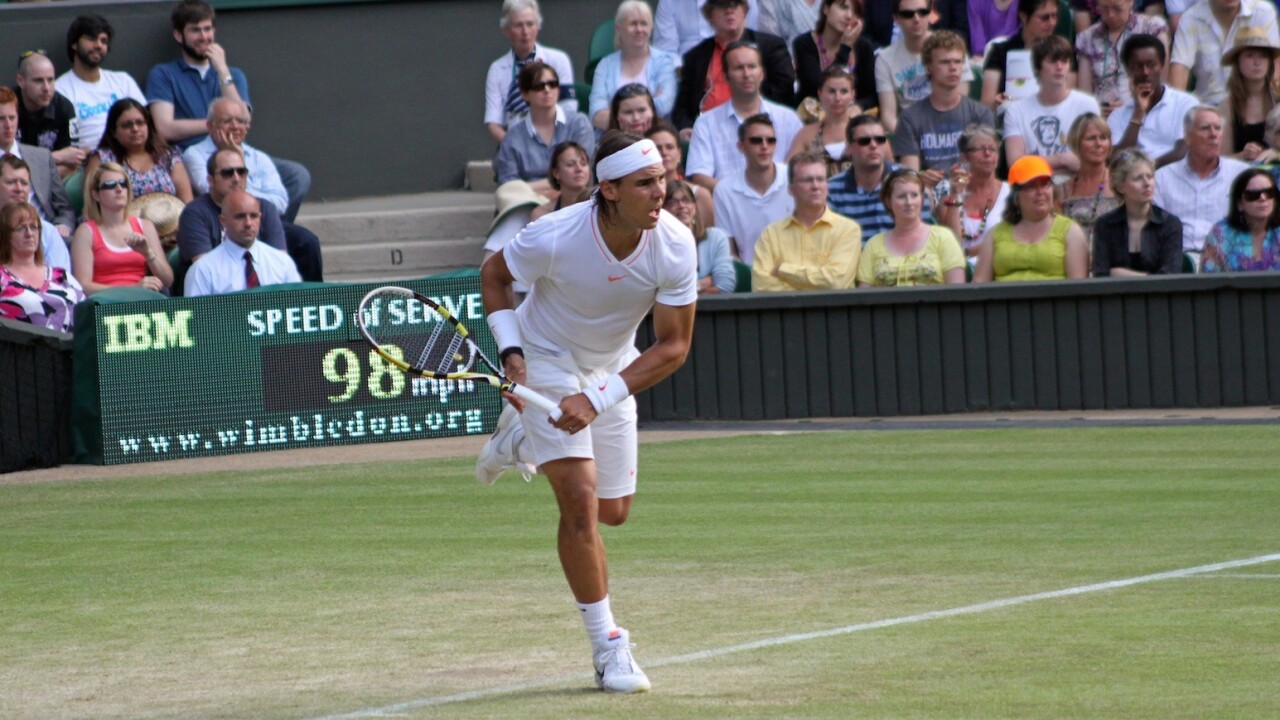 Story by
Manita reports on all matters social for Falcon Social. Manita reports on all matters social for Falcon Social.
The battle for social media engagement during the Wimbledon tournament is being dominated by four tennis heavyweights: Novak Djokovic, Roger Federer, Andy Murray and Serena Williams. While Maria Sharapova and Petra Kvitova are still big names in the tennis game, their social strategy is failing them.
A major sports tournament is a big deal for any athlete, not just for the chance to win a title, but for the opportunity to build a brand.While some of the Wimbledon competitors are nailing this, Kvitova and Sharapova are proof that scoring social engagement is about more than just being a big tennis name.
Falcon Social has been monitoring the social media buzz around Wimbledon's highest ranking competitors over the past month, and Djokovic, Murray, Federer and Williams are generating the most conversation across all channels.
So what are Kvitova and Sharapova missing here? According to the data, 71 percent of all discussion around the top players is coming from Twitter. Looking at the content being shared by Federer, Murray, Djokovic and Williams on Twitter, it's clear they all have one thing in common: a sharp social content strategy, tailored to engage a defined audience.
While Kvitova and Sharapova regularly share content on Twitter, their strategy is either misaligned with their audience, or missing altogether.
Take Djokovic for example, his Twitter content ticks all the basic boxes – regular images, videos, updates on his daily mediocrities to add the personal touch. But behind all of this is a sense of humour and a pinch of goofiness that really speaks to his followers. He's more than just a tennis player, he's a cool guy.
Click image to watch the video.
And the results speak for themselves:
Djokovic's social strategy exemplifies the old brand mantra: know thy audience. You can't just share content, you have to know your niche. In the same vein, Andy Murray's dry brand voice resonates with his British supporters, who have come to endear his trademark stoicism. Federer's visuals are selling the suave lifestyle that he's now known and admired for.
And Serena Williams, well, her niche is quite clear:
It's also really working. She has scored the highest percentage of positive sentiment of all the players in the report:
Kvitova and Sharapova both share interesting content regularly, but with only 6 percent of mentions each, it's clear that they've yet to nail their niche.
Both players are sharing visual content on Twitter regularly, but the underlying voice that glues content together to establish a brand persona is missing. Players need a trademark. Right now Andy is the dry one, Djokovic the goofy one, Serena is edgy and Petra and Maria, well, we just don't know yet.
Sharing cool stuff is only half the battle, you have to know how to make your audience love your social media personality. When it comes to guessing who will continue to be a household name once Wimbledon is over, I know who my money's on.
Read Next: Twitter custom emoji for Wimbledon tennis include the queue and the famous 'hill'
Image credit: Shutterstock
Get the TNW newsletter
Get the most important tech news in your inbox each week.