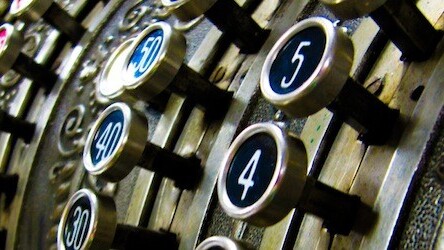 Story by
Lesotho-born and raised, Nancy Messieh, The Next Web's Middle East Editor, is an Egyptian writer and photographer based in Cairo, Egypt. Fol Lesotho-born and raised, Nancy Messieh, The Next Web's Middle East Editor, is an Egyptian writer and photographer based in Cairo, Egypt. Follow her on Twitter, her site or Google+ or get in touch at [email protected]
A report from Ecwid, an e-commerce software company, shows that F-commerce has resulted in an increase in revenue for small and medium sized business owners.
Among Ecwid's many features, the company is behind the second biggest store-building application available to Facebook users.
Looking at the data of 140,000 storefronts using Ecwid's app, most of which belong to small to medium sized businesses (SMBs), the company determined that 15% of the SMBs' total revenue was coming from their Facebook stores. The data also showed that Facebook-generated revenue had increased by 40% in 2011.
Ecwid's figures are in contrast with recent reports that Facebook's e-commerce model has been flailing, following the closure of several heavy hitters' F-commerce stores, including Gamestop, J.C Penney, Gap and Nordstrom.
We've already taken an in-depth look into why Facebook may not have been the cashcow major retailers expected – from lack of exposure to a duplicated experience found elsewhere.
Large retailers don't appear to see the need to invest more time and effort into the F-commerce model, with a keen audience already making significant purchases from their brick and mortar stores and their own official websites. It simply hasn't been worth their while. On the other hand, SMBs have far more to gain from tapping into the ready-made audience that Facebook provides.
Rather than attempt to drive online traffic to their sites, or foot traffic to brick and mortar stores, SMBs can, and are, making the most of Facebook's own traffic.
SMBs versus major retailers
Payvment, another F-commerce app provider has just polled its 100,000 sellers, and they're clearly, and understandably, looking at the model through a very different lens.
61% of the respondents emphasized the fact that they were able to promote their products via social marketing, while 60% pointed to the fact that customers don't have to leave Facebook to make a purchase.
Payvment's survey also revealed that 37% of its users are selling exclusively on Facebook, with no other storefronts to speak of.
It would seem that the problem isn't with the platform, but with how it's being used, and by who.
ASOS' Facebook storefront has usability issues, which could be directly affecting its sales, while on the other hand Heinz received one purchase for every 8 fans with its most recent Facebook campaign.
Major retailers with a large following on Facebook could benefit from offering exclusive discounts to their loyal followers.
A study conducted by Lithium and the CMO council found that 67% of consumers 'like' brands on Facebook so as to gain access to exclusive offers. These figures are in stark contrast with what marketeers think their customers want from Facebook. Only 33% believe fans are after incentives or rewards, and only 27% are in it for exclusive sales or discounts.
In the case of SMBs, F-commerce on the other hand presents a chance to earn themselves some of those loyal followers. And in the case of Ecwid's users, it certainly seems to be paying off.
Get the TNW newsletter
Get the most important tech news in your inbox each week.