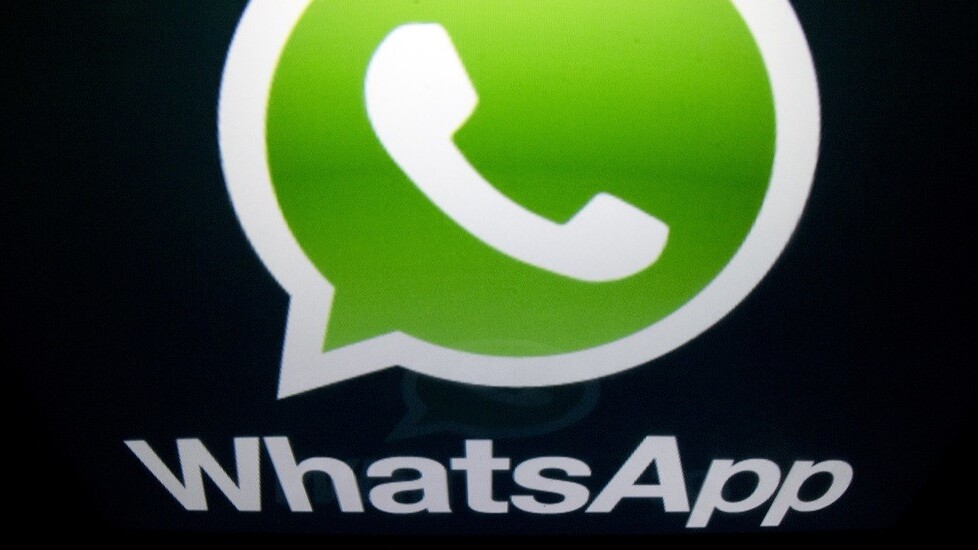 Story by
Jon Russell was Asia Editor for The Next Web from 2011 to 2014. Originally from the UK, he lives in Bangkok, Thailand. You can find him on T Jon Russell was Asia Editor for The Next Web from 2011 to 2014. Originally from the UK, he lives in Bangkok, Thailand. You can find him on Twitter, Angel List, LinkedIn.
Update, February 24: Ok, folks, it looks like things are gathering serious momentum. Telegram says it saw 5 million downloads on Sunday, and it is top of the App Store in nearly 50 countries worldwide.
4.95 million people signed up for Telegram today. Telegram is #1 most downloaded iPhone app in 48 countries. To the bad news…

— Telegram Messenger (@telegram) February 24, 2014
It seems that the recent WhatsApp outage, combined with security issues and Facebook's impending ownership are proving to be particularly crucial in Europe, where the bulk of Telegram's new sign ups are coming from. The
Anayltics shows how the app has become hugely popular, although that rise has also led pundits to take a closer look at its security and suggest that it isn't quite what the team claims it is.
not just USA. and grow exploded simultaneously in all key countries. pic.twitter.com/Nh5r2qlaG3

— Ouriel Ohayon (@OurielOhayon) February 23, 2014
The rest of our original post continues below…
There doesn't appear to be drones of WhatsApp users running for a rival service following the messaging app's $19 billion acquisition by Facebook. Telegram — a security-focused messenger from Russia — looks to have netted the bulk of the migrants after announcing a record 500,000 new sign-ups after the deal, while other apps enjoying spikes include Threema, which attracted 200,000 new users.
Launched last year, Telegram is a messaging client for iOS and Android that is very WhatsApp-like with a basic user interface and focus on sending messages quickly and efficiently. Like its big rival, Telegram doesn't serve ads, but there are key differences between the two.
WhatsApp charges users $1 per year after an initial 12 months for free, but Telegram is free to use forever. Telegram's core appeal is a strong focus on security, an area where WhatsApp is less steady. It is open source and based on a custom data protocol, which has led to a roster of unofficial apps being developed and offered by enthusiasts.
Founders Nikolai and Pavel Durov launched Russian social network VK, and are focused on making Telegram a non-profit organization that is solely focused on serving its users.
Its website explains that Telgram is not for sale, and sheds light on its donation-based funding structure:
We believe in fast and secure messaging that is also 100 percent free.

Commercial companies frequently face the need to compromise their values for financial gain. This is why we made Telegram a non-commercial project. Telegram is not intended to bring revenue, it will never sell ads or accept outside investment. It also cannot be sold. We're not building a "user base", we are building a messenger for the people.

Pavel Durov, who shares our vision, supplied Telegram with a generous donation through his Digital Fortress fund, so we have quite enough money for the time being. If Telegram runs out, we'll invite our users to donate or add non-essential paid options.
TechCrunch reported that the app had 100,000 daily active users in late October 2013, no further update has been shared since then.
Aside from picking up a sizable boost from the WhatsApp deal, Telegram has made steady progress in Spain — where WhatsApp rules the messaging roost and Japan's Line is challenging:
@alt1040 Actually, it's over 200.000 new Spanish users daily now. And still growing. ))

— Telegram Messenger (@telegram) February 5, 2014
To be clear, though a promising start for Telegram, this is not an immediate threat to WhatsApp. The company adds over one million new sign-ups per day, and losing 500,000 users to Telegram — assuming that they all came from WhatsApp — would represent a mere 0.1 percent of its total active user base.
WhatsApp appears to have gotten a good reception from its users, with few sightings of user protests and little evidence of large scale fleeing. It seems that most fully believe the company and Facebook when they say things won't change, or simply aren't interested in switching to a rival service.
Interestingly, Google Trends — a service that shows how popular search terms used on Google are over periods of time — suggests that more people were unaware of WhatsApp, with less people concerned about finding an alternative:
Headline image via LIONEL BONAVENTURE/AFP/Getty Images