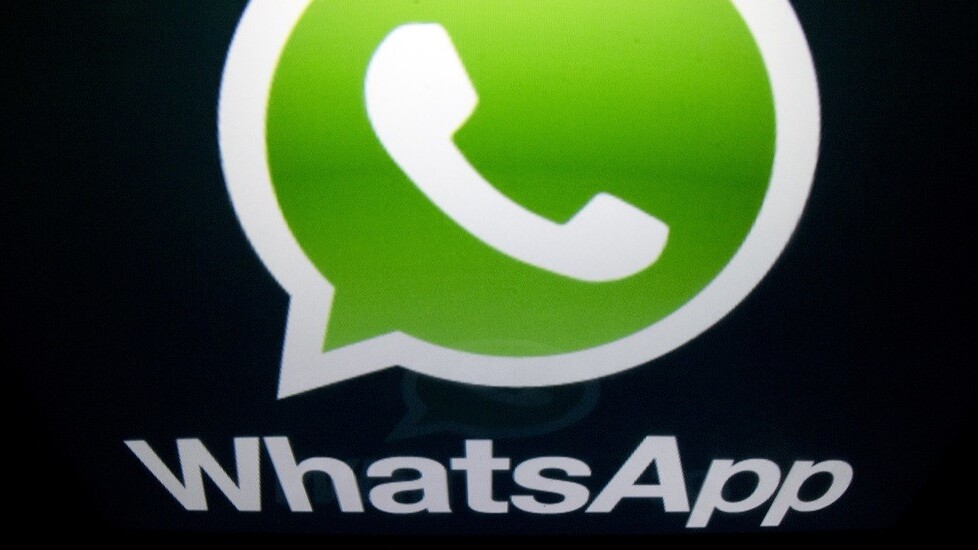 Story by
Jon Russell was Asia Editor for The Next Web from 2011 to 2014. Originally from the UK, he lives in Bangkok, Thailand. You can find him on T Jon Russell was Asia Editor for The Next Web from 2011 to 2014. Originally from the UK, he lives in Bangkok, Thailand. You can find him on Twitter, Angel List, LinkedIn.
In case you missed it, Facebook has agreed to buy WhatsApp, the world's most popular messaging app, in a deal worth as much as $19 billion.
With 450 million active users each month and 1 million new sign-ups per day, there is no doubt that WhatsApp will increase Facebook's reach in emerging markets and Europe, but WhatsApp isn't the dominant messaging app all over the world.
The company started in 2010 and, despite flying under the Silicon Valley radar, it has used word of mouth marketing and carrier deals to establish a huge base of users worldwide. It claims that 70 percent of its users are active — an incredible rate that far exceeds the industry norm.
Despite being the world's top messenger, it has never been high-profile in key parts of Asia — China, Japan and Korea — where local messaging rivals reign supreme. That's to be expected but, worryingly, the past year has seen these rivals outgrow WhatsApp in a number of other markets where it was once the top choice.
That trend hints that users in Asia are moving on from the basic user experience of the US-based messaging service, in favor of more sophisticated messaging 'platforms' like Line and WeChat, which offer games, stickers, communication with brands and more.
Asia's messaging app scene is highly fragmented, but the key players are beginning to grow outside of their home markets:
WeChat (272 million monthly active users) dominates in China, but doubled its international footprint to 100 million users in three months last year
Kakao Talk (over 100 million registered users) owns Korea with 95 percent-plus percent installment rate among smartphones
Giants in waiting
WeChat, owned by Internet giant Tencent, and Line, owned by Korea's biggest Web firm NHN, are two global Goliaths in waiting.
Last year they pushed out of their domestic markets into Southeast Asia and saw big gains: Line grew from 100 million registered users to 300 million in 2013, WeChat counts 272 million active monthly users, most of whom are based in China.
Line, in particular, is a real threat, having surpassed WhatsApp in Taiwan (where Line has 20 million sign-ups) and Thailand (where Line claims 30 million registrations) in the past year. It is targeting 500 million registered users by the end of 2014, and is pushing hard in Indonesia and India and will almost certainly challenge WhatsApp in other countries in Asia.
The threat isn't limited to Asia, however. Both WeChat and Line are increasing their focus outside of Asia with aggressive marketing campaigns targeting users in Europe and Latin America — two regions where WhatsApp is largely dominant right now.
WeChat signed up Argentine football star Lionel Messi to lead its campaign and boost its appeal worldwide. Ads like this one below have run in numerous countries, with a particular focus on Latin America:
http://www.youtube.com/watch?v=CpyL9JveyhQ
Line has used its own branding and local celebs, with ads broadcast in mainstream media across Asia, Europe and Latin America. Here's an example from Turkey:
Credible threats
WhatsApp is truly unique for building a vast audience without spending a dime on marketing, but it is impossible to ignore the credible threat posed by WeChat and Line, both of which are at a far earlier stage than WhatsApp.
Tencent has buckets of money to invest in WeChat — it just boosted its e-commerce focus via a $50 million investment in China's Yelp — while Line is tipped to list publicly at a $10 billion-plus valuation, and is already pulling in impressive revenue and growing its income faster than Twitter. Both services use models that include games and other services that are taboo for WhatsApp's founders but, at the end of the day, the main function of these apps is the same for many users which makes them direct competitors.
Line and WeChat are not without their issues — both apps are loaded with features, which makes them comparatively complicated and clunky compared to WhatsApp — and, as a Chinese company, WeChat may suffer from privacy concerns despite Tencent's best efforts to globalize the service (which is known as Weixin in China.)
The deal for WhatsApp is undoubtedly positive for Facebook, but those thinking that the social network just bought itself a dominant slice of the international market are wrong. Yes, WhatsApp is the world's largest messaging app, but that doesn't mean everyone outside of the US is using it.
Headline image via LIONEL BONAVENTURE/AFP/Getty Images