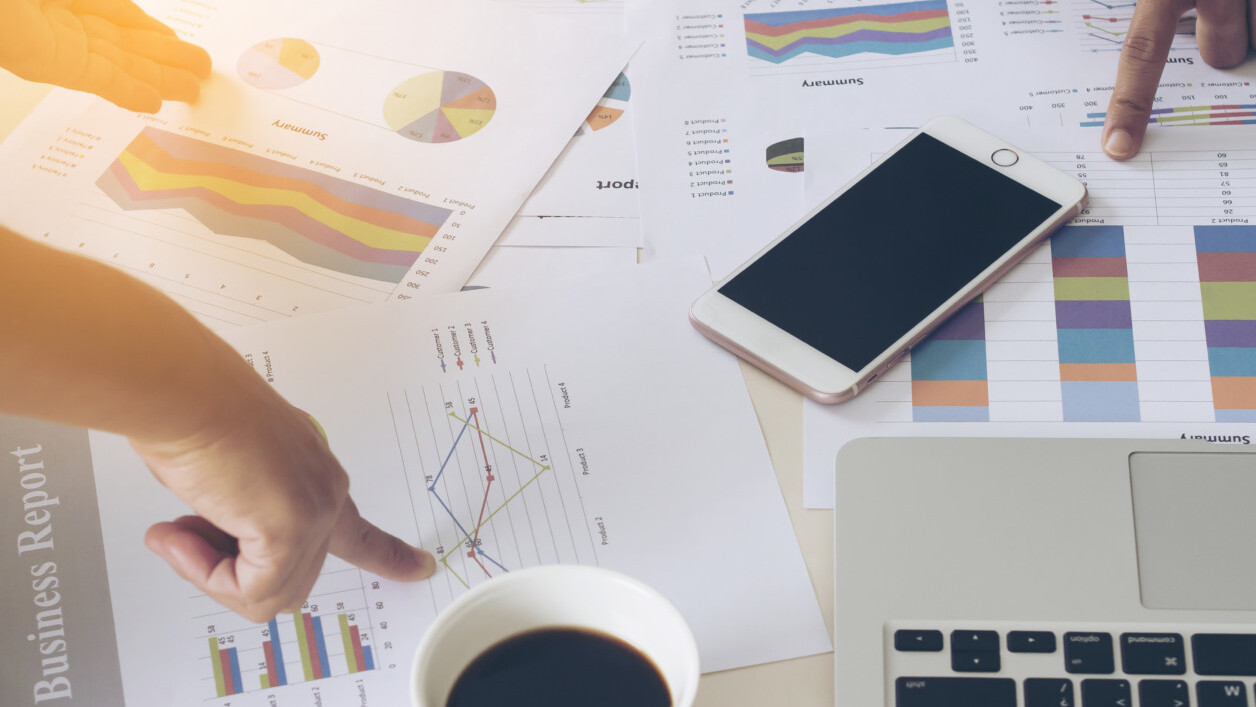 Story by
Sarah is Managing Director at Glasswing Ventures, an early stage VC firm investing in companies with enabling Artificial Intelligence techno Sarah is Managing Director at Glasswing Ventures, an early stage VC firm investing in companies with enabling Artificial Intelligence technologies for the enterprise. Sarah has more than 20 years of experience in the marketing services industry, with a track record of leveraging technology to deliver groundbreaking new models for advertising and media. She participates as Board Advisor and/or angel investor in AdDaptive Intelligence, Adelphic Mobile, clypd, Colspace, Ghostery, Mavrk, Mogul, Namely and Viral Gains.
Before I became involved with startups directly, I worked as an advertising executive. My team and I evaluated new technologies and innovative models for improving advertising effectiveness.
From my perspective on the fringes, the grass sometimes looked much greener on the tech side of the fence – it seemed exciting to be part of a startup, driving change and growing quickly.
I found there was a way to be a part of it all without sacrificing the broader purview of the marketplace that I enjoyed – and that was to become a board advisor. It was my introduction to the startup economy and ultimately lead to my current career as a VC with Glasswing Ventures.
For those considering startups as an alternative or supplement to their current career, there are a number of benefits of becoming a board advisor:
It's a great way to become deeply familiar with marketplace developments through the experiences of a company focused on where your market is moving – offering a view of who the buy side innovators are, and how competitive models are evolving,
It's an opportunity to work with dynamic teams and feel the pace of a fast moving environment.  Startups have to anticipate what is coming and move with the market – or die. It takes a special breed to survive and thrive.
You get a stake in the startup economy that might just pay off. Even if you don't make big money, it's experience you can reference and use.
If you have an interest in startups, valuable experience to share, and an established network, a board advisory role might be right for you. If you are thinking about pursuing such a position, here are some tips from my own experiences:
Establish credibility
Personal branding is key. You might have the experience, but it takes some recognition to get considered for a board advisor position. If you are willing to volunteer your time, a good option for building your reputation is to become a mentor with a startup accelerator such as Techstars.
There are so many early stage startups that are hungry for every kind of expertise, so this kind of opportunity isn't hard to find. I have given this advice to a number of industry friends and watched them move from mentorship roles to board advisors and board directors with growing startups.
You can also connect with people you already know at startups through social networks such as FounderDating or Opportunity.
Already have a strong personal brand, but haven't been asked for an advisory role? Take initiative! A high level contact of mine mentioned it was something he wanted to do, and he had his choice of opportunities within weeks.
Believe in the company
This should go without saying; don't become an advisor to a company unless you believe in the team and what they are doing. Your name will be associated with the brand, you will have to feel comfortable recommending them, and you should want to contribute to their success.
This is not about you – it's about them. So make sure in advance you are excited to get on board, because if you find yourself less interested than you thought, it won't be good for you or them.
Think of the money as icing on the cake, and do it for the exposure to new practices and technologies, new contacts, and a brand with which you'd want to be associated. If those things are in place, good things will happen.
Be generous with your time
There is an expectation that you will invest enough time to become expert in what the company offers, and a resource when needed. If a company you work with reaches out to you with a specific request for assistance, you need to make time.
If the CEO or one of the executive team travels to your city or company, you should try to be available. If the company is scheduling a once a year meeting for board advisors, you should attend, or at least dial in.
This generally does not add up to a big time commitment – it's your ideas that are valuable. Startups that are advised by successful mentors are three times as likely to have a great exit.
Let me be clear: There are limits. I have seen some start-ups expect the kind of work from board advisors that you would hire a contractor for, and that is definitely going too far.
Open your network
The connections you offer to a startup can be hugely valuable. An email introduction from you to an industry contact may take five minutes but produce a game-changing opportunity. If you can join the sales team or CEO on a call to an important client, that can be valuable to you, the team, and the client.
You will gain a closer perspective on how the company positions itself and the way clients react: what piques their interest, what questions do they ask? By contributing to the conversation about why the company is exciting to you, your credibility as an industry influencer can help the client view the opportunity in a broader way.
By the way, in case this sounds overwhelming, consider that this kind of meeting might be with your own team in your own organization – business as usual.  I don't think any startup CEO expects a board advisor to become a member of the sales team, but I do believe some level of focused participation is appropriate.
Tweet about it
Use your social networks to help promote the company you advise. Hopefully the company will keep you updated on press they receive, but you should also be tracking them in your search alerts.
If there is good press, you should be part of the amplification of that message which also carries your endorsement. This takes so little effort but can make a big impact. Think of it as another way to show your commitment to the team.