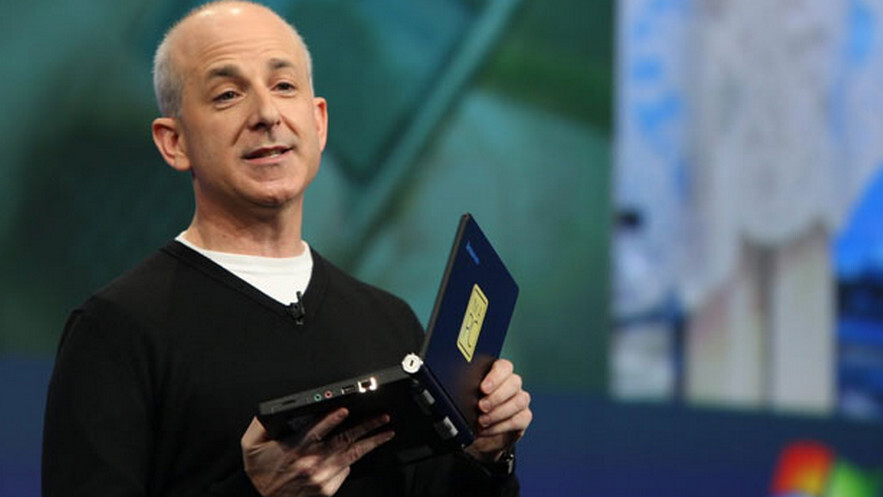 Story by
Alex Wilhelm is a San Francisco-based writer. You can find Alex on Twitter, and on Facebook. You can reach Alex via email at [email protected] Alex Wilhelm is a San Francisco-based writer. You can find Alex on Twitter, and on Facebook. You can reach Alex via email at [email protected]
It's going to be a big night in the world of Microsoft, as the company's Windows boss Steven Sinofsky alights to the stage at the D9 conference. He is widely expected to show off the coming Windows 8 tablet user interface (UI) to the world for the first time.
The eyes of every technologist, analyst, investor, and computing enthusiast will be fixed on Sinofsky as he takes the wraps off of what is set to be Microsoft's answer to not just the iPad, but to the question of where Windows will go in the future.
By now you must be sick of the quote, but Microsoft CEO Ballmer has alluded to Windows 8 as perhaps the company's most risky product bet that it has ever taken. We'll see about that. When is all of this going down? Tonight, June 1st, at 3:15 PST. Don't know what time that is for you? Check this handy chart and find out.
What the heck is the Windows 8 tablet UI? We have had hints, including that it will be "immersive," but that initial leak was weak in terms of images of what might be coming. Later, we snagged some screenshots of what was purported to be the tablet browser that will be released. We called it ugly. You decide:
The final bit of Windows 8 conjecture that we are going to bring you today involves the beautifully code-named  project 'Jupiter' that seems to have big potential implications for the coming tablet UI:
Will 'Jupiter' for Windows 8 cut bloat to squeeze the OS onto tablets? Mary-Jo did receive a very important, and we would even say juicy quote that perked our ears up to their full height: "[Jupiter] has to do with XAML + Native Code on slate/iPad-like devices. I think this is Microsoft's approach for putting Windows on the smaller device without the bloat." [Emphasis TNW.]

And just for background, this is how Paul Thurrott paraphrased Jupiter: "Windows 8 will also include a new app model codenamed Jupiter that will target a new Windows Marketplace app store. The app store will provide access to new, Silverlight based "immersive" applications that are deployed as AppX packages."
Take all of that, put it in a blender, and then turn it on: that is you can, in some sense, expect to see tonight. TNWmicrosoft will be covering the madness as it happens.
If you want even more pre-show material, Mary Jo has put together two brilliant (as always) posts on the matter, which you can find here, and here. Get excited folks, it's about damn time we got a peek.