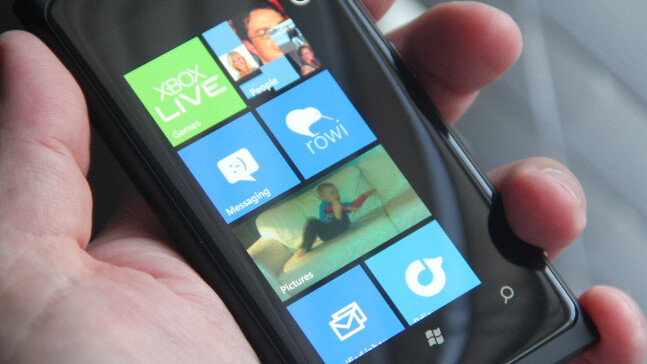 Story by
Alex Wilhelm is a San Francisco-based writer. You can find Alex on Twitter, and on Facebook. You can reach Alex via email at [email protected] Alex Wilhelm is a San Francisco-based writer. You can find Alex on Twitter, and on Facebook. You can reach Alex via email at [email protected]
There has been much speculation that the Nokia Lumia 900, an oft rumored handset, is actually the Nokia Ace, which according to sources is set to land in the US early this year. We find the arguments behind the idea strong, and you can find our discussion of the issue here.
Today we have a new treat, as some intrepid Nokia fans have taken clips from a recent ad and compiled them into a single shot, so we can see what this Lumia 900 (Ace) handset should look like when it comes out. We expect it to be announced at CES. In other words, this bad boy is about to be made official.
The full mockup:
A closeup:
That is a very good mockup, if we can say so. Given the numerous leaks of this specific handset, usually denoted by its inclusion of a front facing camera and camera button that is higher up than on the Lumia 800, the Ace (Lumia 900) feels very real. If what we have heard is true, the phone should be a right corker, with a 4.3″ screen and a 1.4 Ghz processor.
We'll be at the Nokia event at CES, so expect for us to bring you the hottest, most brilliant information that exists as it is released. Get ready, Nokia's attempt to claw back into the US market is about to commence.