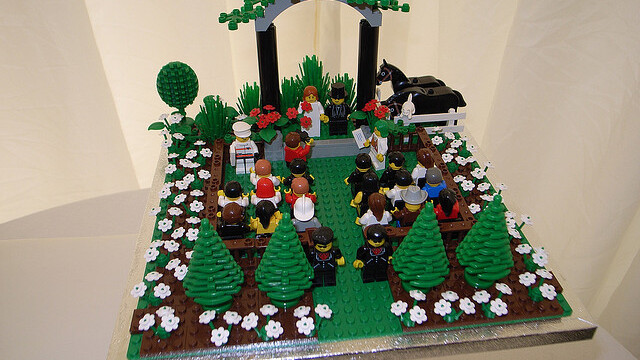 Story by
Drew Olanoff was The Next Web's West Coast Editor. He coined the phrase "Social Good" and invented the "donation by action" model for onlin Drew Olanoff was The Next Web's West Coast Editor. He coined the phrase "Social Good" and invented the "donation by action" model for online charitable movements. He founded #BlameDrewsCancer. You can follow him on Twitter, Google+, Facebook, or email [email protected]
If you're like me, you don't have the time to watch every single item flow through your News Feed on a daily basis. Because of that, I miss out on some pretty awesome events like a wedding or engagement. Luckily, Facebook's algorithm can pop those status updates up if a bunch of people interact with them, but I still miss things.
Today, the company has announced a feature called "Weddings and Celebrations" which will make sure that you don't miss a wedding or engagement ever again. It works like Facebook's birthday feature, which shows up in the top right-hand side of page when you log in. That feature has saved my bacon more times than I can count.
Here's what a Facebook spokesperson told us about the feature:
Facebook has become a unique way people share and congratulate friends around exciting life events such as engagements and weddings or the arrival of a child. To make it easier to keep up with these momentous occasions and to ensure you can share in your friends' joy, we are rolling out a "Weddings and Celebrations" feature. Beginning today, special events starting with engagements and weddings will be displayed along with friends' birthdays when you log into Facebook.
When someone changes their relationship status to "married" or "engaged", it will trigger the item to show up on the right-hand side like a birthday. You can click to open it and easily say "Congrats!" or "WTF?" immediately, without having to visit their profile.
In addition, if you're not friends with the person your friend is status-changing with, you'll have the opportunity to add them as a friend from this view as well:
The company tells us that the feature will be rolling out to all users today, so keep an eye out for those special moments.
This will hopefully help all of us who aren't communicating with the people we care about as much as we should be. Just last night I found out that my cousin got married, thanks to some tagged photos on Facebook. It was jarring, but I already knew he was engaged. Guess I should pick up the phone more often, huh?