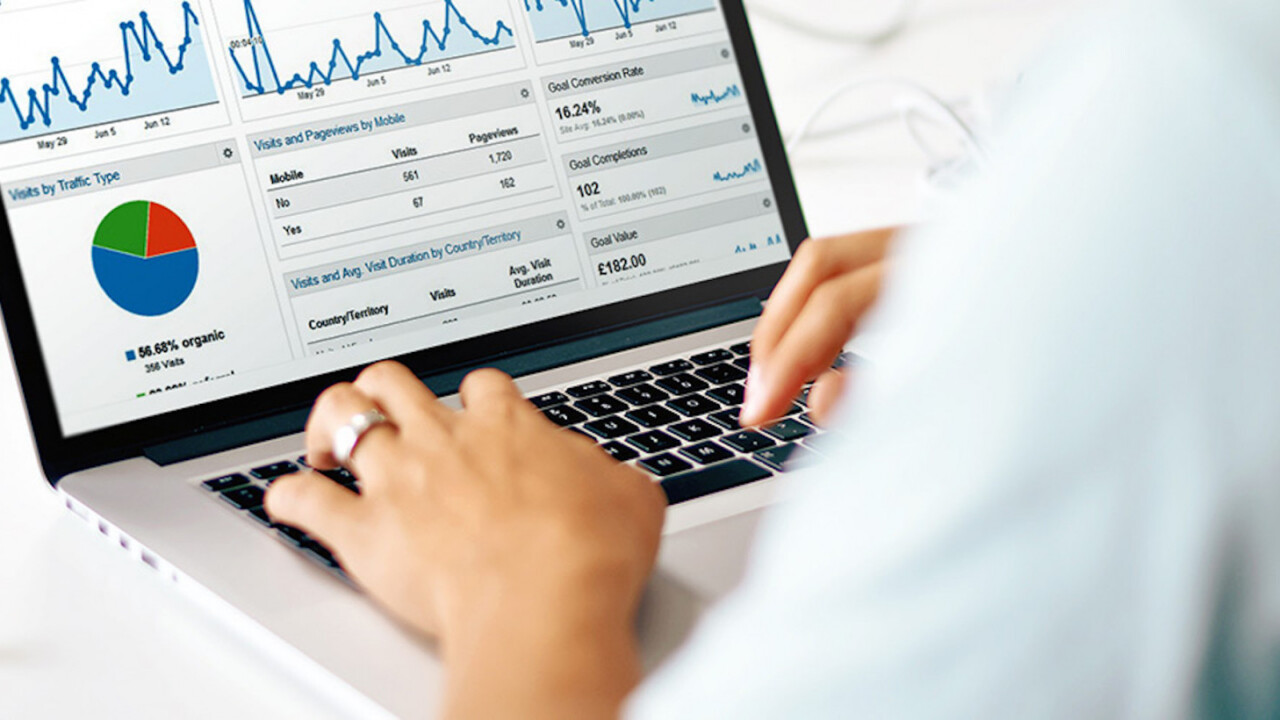 Story by
Hot deals courtesy of The Next Web. Hot deals courtesy of The Next Web.
Stop for a second and think. If you've got a web presence, but you don't fully understand the makeup of your audience, what message brings them to your product and the behaviors that satisfy their needs? Why even have a web presence in the first place?
It's not enough to have a website. You need to understand why your site is — or often, isn't — working. Google Analytics is the undisputed king for mastering web traffic, which is why the Lifetime Google Analytics Masterclass ($19, over 90 percent off from TNW Deals) can help you truly take advantage of all the web has to offer your site or business.
Over these 7 modules, you'll earn a 360-degree understanding of all the number-crunching power under the Google hood. Once you've got a feel for the Google Analytics dashboard and features, you'll start working through how to run literally hundreds of reports on your traffic. You'll be able to gather information about your web visitors based on location, gender, interests, and even what led them to you and your site.
This training drills deep into your site content, identifying exactly what helps convince your users to travel deeper or even make the all-important shift from visitor to customer. Google Analytics also takes a incisive look at how your content performs on mobile so you can optimize your experience to make sure you're getting and keeping the audience you seek.
With the potential for so much added business, the investment of just $19 with this limited time offer should pay for itself pretty darn quick.