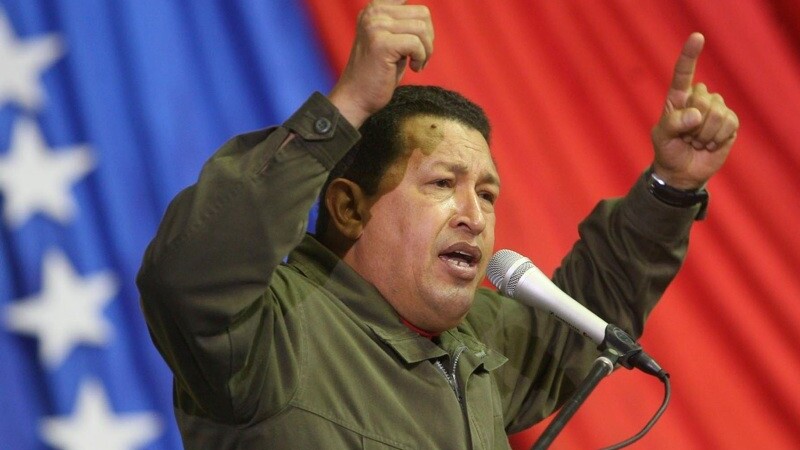 Story by
Anna Heim is the founder of MonoLibre and a freelance writer for various tech and startup publications. She is a polyglot French news junkie Anna Heim is the founder of MonoLibre and a freelance writer for various tech and startup publications. She is a polyglot French news junkie with a love for technology.
If you've read Twitter's Year In Review, you already know this: although the cliché says that users only tweet what they had for lunch, the reality is that the micro-blogging platform has also become an echoing chamber for news and political debates around the world.
But how does it turn out in authoritarian regimes such as Venezuela? Not too well, apparently, as opponents are increasingly complaining that government supporters hacked their Twitter accounts, Global Voices reports.
Targeted personalities include artists, such as the telenovela writer Leonardo Padron, whose Twitter and email accounts suffered a breach last September, as well as scholars such as Venezuela's Central University rector Cecilia Garcia Arocha.
Padron now got his account back, but here is what he posted at that time:
"I was hacked for saying what I think!" @Leonardo_Padron
According to most users like Padron, what happened is that they lost access to the Twitter accounts they were using to openly criticize Hugo Chavez. The reason why they accuse his supporters? Shortly after the accounts were lost, the "hackers" started posting messages in favor of the government, puzzling followers.
We're using quotation marks around "hackers" here, because we don't know how they operated – for example, advanced hacking skills aren't required to guess and crack a weak password. Still, many believe this isn't just about isolated trolls, and a recent claim seems to confirm their suspicions.
Indeed, a group called N33 has claimed some of these attacks, led in the name of "the Bolivarian Revolution" against opponents supposedly supported by the US. While sharing the same view, the group denies being directly affiliated to Chavez – or to what they call the "pro-imperialist" group Anonymous.
Their most recent feat? Invading a journalist's Twitter account on November 30th to falsely announce the death of a newspaper's director. Media workers and bosses are indeed one of the main targets of Chavez's supporters criticism and attacks, including on Twitter. According to the Knight Center for Journalism in the Americas, "Twitter is becoming a common way to threaten journalists in Venezuela".
While N33 is accusing Twitter of being biased for "censoring Trending Topics" and not closing parodic accounts mocking Chavez, it actually seems the platform's stance has been very neutral. As we reported, Hugo Chavez is an active Twitter user, and even used the micro-blogging service to make decisions such as approving funds while treating his cancer in Cuba (see our post Venezuela's Chavez is literally running his country on Twitter).
What this situation shows is how Twitter is increasingly becoming a battleground for political conflicts and controversies in places where freedom of the press is at stake, which certainly represents an unexpected challenge for the startup.