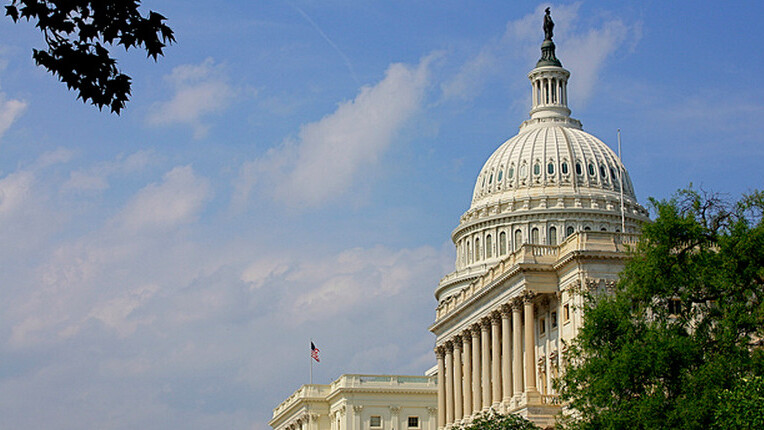 Story by
Alex Wilhelm is a San Francisco-based writer. You can find Alex on Twitter, and on Facebook. You can reach Alex via email at [email protected] Alex Wilhelm is a San Francisco-based writer. You can find Alex on Twitter, and on Facebook. You can reach Alex via email at [email protected]
Today General Keith Alexander called for the Department of Homeland Security to take a leading role in the nation's cybersecurity preparedness. He also made the case for increased data transmission between the public and private sectors.
In his view, the Department of Homeland security should be a principle conduit of that information flow. As you well know, the sharing of the data of private citizens with various government agencies with insufficient oversight or protections was the cause of then tension over CISPA in recent months.
According to Federal Computer Week, General Alexander expressed confidence in the ability of the agency to execute a critical role in national cybersecurity.
The ACLU spoke up on the matters, noting that as we are dealing with the defense of the country itself – its critical infrastructure points – the Department of Homeland security is the obvious choice for leadership.
It had another reason to select the agency, however, stating "[t]he reason DHS needs to be in charge of this is they're the accountability. We're not capable of having that level of civilian oversight if it were placed in the Pentagon," said Anthony Romero of the Union. Core to his point is that the keeping of information in the hands of a civilian agency, and not a defense intelligence branch, may keep the process more open and trackable.
According to a report in The Hill, House Republicans were unconvinced when passing their ceybersecurity bill that the Department of Homeland Security could in fact take up the issue effectively.
It must be noted that the President's draft executive order on the issue does indeed lean on the Department, putting the House majority view in the minority.
General Alexander's take on the situation is that not only is it the correct thing to put the Department of Homeland Security in 'the middle' of the issue, but that to denigrate the agency is a touch off as it is, in his view, growing in both competence and size; it can bite off enough and chew it, essentially.
You could read his statements as indicative of support from the defense agencies in favor of the President's executive order draft, but I won't go that far.
Top Image Credit: Zoe Rudisill
Get the TNW newsletter
Get the most important tech news in your inbox each week.