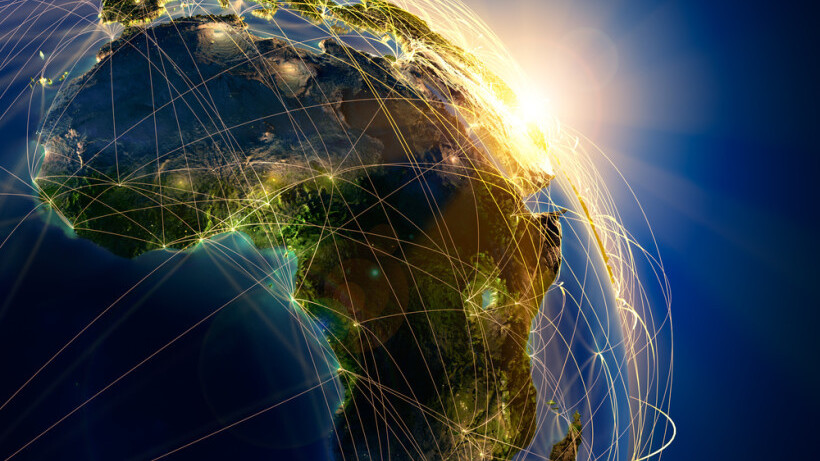 Story by
Tom Jackson is a tech and business journalist based in South Africa . A UK-trained reporter, he is committed to the dream of African develop Tom Jackson is a tech and business journalist based in South Africa . A UK-trained reporter, he is committed to the dream of African development through technology. Tom is looking to present a picture of the "real" Africa tech scene in order to aid better understanding of how it can be used to develop Africa economically and socially.
Things have changed with the way big business deals with Africa. Previously a destination for CSR-related activities such as building schools and planting trees, the continent is now very much the investment destination of choice, especially for US tech giants.
It's been quite a turnaround. When, for example, Microsoft was founded in 1975, Nigeria was spiralling back into dictatorship and Portugal still had African colonies in Mozambique and Angola. Now, mobile-first Africa boasts seven of the world's 11 fastest growing economies, and the likes of Microsoft, Google and Facebook are scrambling for a piece of it.
Microsoft itself has led this charge, launching its US$75 million 4Afrika initiative three years ago in a bid to position itself for growth on the continent. From its more than 20 offices across Africa, the company has run a number of initiatives aimed at ensuring it creates a market for itself.
The one billion-strong population of the continent and its growing spending power is key to this.
"With its large youth population, Africa is a critical growth and investment market. Cloud computing is at the company's core, intersecting everything we do," said Amrote Abdella, regional director of the 4Afrika Initiative.
A combination of the growth in mobile devices, decreasing bandwidth costs and more international and local vendors offering a variety of new services, Africa is perfectly positioned to prosper from digital transformation.
Abdella says the opportunities are limitless. "With widespread access to technology and skills development, there is nothing that should hold Africa back," she said.
Collaborating on connectivity
This "widespread access to connectivity" is the key issue when it comes to Africa, and one US tech giants are focusing strongly on. An estimated 26.5 percent of Africans are connected to the internet, a figure that obviously needs to grow if people are to become avid consumers of the products and services provided by the likes of Microsoft, Google and Facebook.
A number of initiatives are underway to speed the growth of connectivity in Africa. Google has launched Project Link, in a bid to bring faster, more reliable internet to Africans. The company has rolled out a metro fibre network in Kampala, Uganda, and will do the same in Ghana.
The network offers last-mile Wi-Fi access, which ISPs and MNOs are able to leverage.
"Internet access is critical to doing business, and connectivity is indelibly tied into that," said Mich Atagana, head of communications and public affairs at Google South Africa.
Connectivity is an ongoing challenge and Google is working in partnership with people on the continent to help solve that, including through projects like Project Link. In South Africa we have invested in solar plants as well as participated in a TV white spaces project. Africans are coming online and as the cost of data and devices come down more Africans will be able to benefit from what the internet has to offer.
Microsoft has also been investing in white spaces technology – which uses unused radio spectrum to provide Wi-Fi connectivity at a much cheaper cost to get more people online. It's launched commercial networks with local firms in Ghana, South Africa and Kenya.
"Affordable access to low-cost broadband is crucial to helping Africa realise all of its opportunities, and it will have the biggest impact in the education, health, agriculture, government, financial services and retail sectors," Abdella said.
With connectivity, students can access world-class educational content to develop their employability or entrepreneurial skills. People living in last-mile areas can access critical healthcare services they never could before, through remote diagnosis, treatment and education.
Facebook, which has over 120 million users across Africa and opened its first African office in Johannesburg recently, is also looking to encourage the uptake of internet services through Free Basics. The Free Basics service offers user zero-rated access to services such as the BBC, and of course, Facebook, providing basic online services at no cost in a bid to encourage people to get online for the first time.
"People are coming online at a staggering rate in emerging markets and, in most cases, are doing so on mobile via 2G connections. In order to make sure another billion people can connect using Facebook we work hard on our product to work seamlessly regardless of mobile network and device," a Facebook spokesperson said.
Backing businesses
Getting people online is only part of the strategy. Assisting the development of successful businesses on the continent, which will in turn help create wealth and become customers of, say, Microsoft, is also a vital plank.
Abdella said Microsoft has been working to get many African businesses online for the first time, and was providing products like its Biz4Afrika portal, a virtual academy and PR toolkit to encourage the growth of SMEs.
"Within the SME sector there are opportunities for young entrepreneurs and innovators to grow wealth creation and job opportunities for the continent," she said.
In doing so, there are opportunities to form new online business models, enabling more efficient supply chains powered by technology and effectively creating bigger, more inclusive markets with critical mass. Finally, there are opportunities for regional integration, which will break historical structural constraints and stimulate cross-border trade and greater levels of regional investment.
These opportunities to encourage business development have not been lost on Microsoft's rivals either. Google's Atagana said the company was focusing on the promotion of digital skills to encourage the development of tech-based businesses, which in turn will likely become users of Google products.
In April the company announced its commitment to train one million Africans in digital skills over the next year, with its Digify program in partnership with Livity Africa offering a free three-month full time course on digital skills.
"The idea is to improve people's skills so that they can increase their chances of becoming employed or start their own businesses," Atagana said.
Facebook is on a similar push, both through an innovation challenge aimed at supporting tech startups, and other products to help businesses grow using the social media platform.
"Small businesses are the backbone of economies throughout the world and Africa is no different," the spokesperson said.
Facebook gives SMBs access to an instant digital – and mobile – strategy and a set of tools to grow their business. We're also, more and more, seeing small businesses integrating Instagram alongside Facebook to build their brand presence, as well as making the most of direct communication with customers through Messenger and WhatsApp.
The future is bright. The future is Africa.
Get the TNW newsletter
Get the most important tech news in your inbox each week.