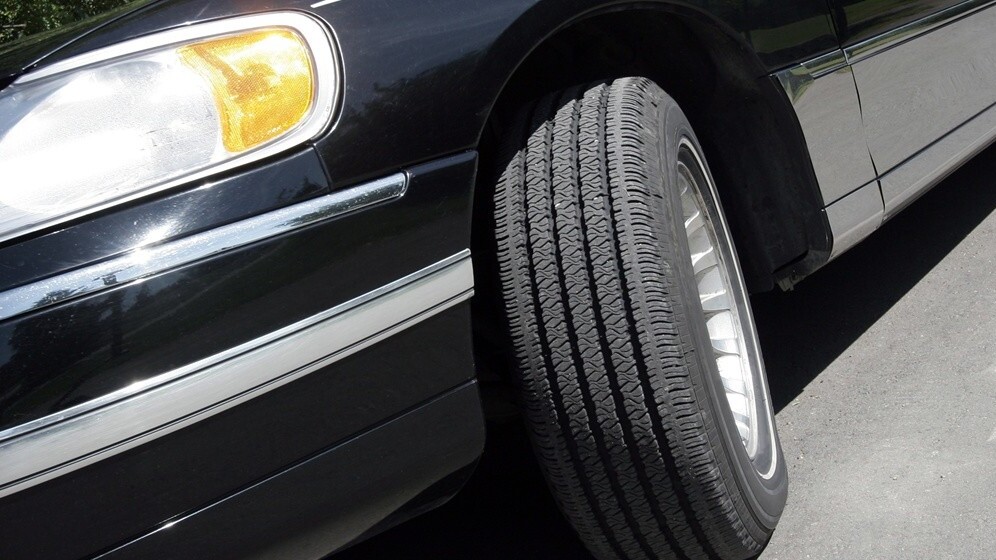 Story by
Jon Russell was Asia Editor for The Next Web from 2011 to 2014. Originally from the UK, he lives in Bangkok, Thailand. You can find him on T Jon Russell was Asia Editor for The Next Web from 2011 to 2014. Originally from the UK, he lives in Bangkok, Thailand. You can find him on Twitter, Angel List, LinkedIn.
Uber is now live in 100 cities across the world, but it is likely to embrace new payment methods, including cash, in order to realize its goal of becoming a company that is relevant in emerging markets.
Speaking at the company's launch event in Bangkok, Thailand, earlier this month, Mike Brown — Uber's regional general manager in Southeast Asia — told The Next Web that he is "100 percent sure" that the taxi-booking firm will grow into an company with services for everyone, which means it's likely to tweak its current payment model in some places.
Right now, Uber relies on customers using credit cards — and in some markets debit cards and PayPal — to make payment. That isolates a lot of potential users, and Singapore-based Brown believes that change is necessary to tackle "the big hairy problem" of payments in Asia and other emerging markets.
"I can't speculate," Brown said," but what I can say is that we recognize that not everyone uses a credit card and there are different payment mechanisms in different places. We want to be able to serve everyone so, fundamentally, everyone needs to accommodate our system or we need to accommodate how riders in other markets pay.
"In all likelihood it's likely to be the latter option," continued. "We're going to flex and find creative ways to open up the tent to enable more people to use Uber."
One immediate example that springs to mind is Jakarta, a city of 9.6 million people in Indonesia, a country with a population of nearly 250 million.
Uber has just begun hiring in Jakarta — hinting that it has plans to launch its services there soon — but it is likely to come across tough conditions since just one percent of people are estimated to own a credit card — while only a reported 20 percent have a bank account.
That doesn't necessarily mean rides in the US will be able to pay with cash. Any changes to Uber's payment system would likely to be done on a country-by-country basis, however, rather than as a directive sent down to all teams.
"We evaluate the needs of each city, market-by-market, it's not like we press a button and everything rolls out," Brown said. Uber has previously taken on new payment methods in China, where it supports Alipay, the mobile payment service owned by e-commerce giant Alibaba.
There may be other new technologies coming to Uber rides, including ways that could help overcome language barriers. While Brown did not explicitly confirm language translation technology, he suggested that Uber has plenty of ideas.
"Anything that you can imagine is probably on the table, in terms of what we think about [for new features]. [Uber employees] ride Uber every day so we can tell you very clearly the things that we think need to work better. And there are things that aren't perfect yet in Asia that need to be better."
Reflecting on Uber's presence in Asia Pacific, where it currently serves 21 cities, Brown told a press conference that initial growth in places like Bangkok — which he described as "the hottest of the hot" in terms of business — exceeded that of US cities, highlighting the company's vast potential in the region.
After the soft launch, @uber_bangkok saw the highest growth among the launches in UK, US, India and Singapore. pic.twitter.com/7XF99HUDFR

— Saiyai Sakawee (@Saiyai) April 9, 2014
Uber X, the company's lower priced taxi service, launched in Singapore last month, marking its first rollout in Asia. Brown didn't provide initial figures but he did say that the service is "going great, and growing fast".
Brown hinted that Uber X will eventually come to other cities in Asia, but for now the company is channeling its focus on expanding its standard Uber Black service to more parts of the continent.
"I could tell you ten, twenty or fifty places where we'd love to be, so it's really a function of us having the bandwidth to be in those cities, hiring great people and doing it right," he said.
Image via GTS Production / Shutterstock