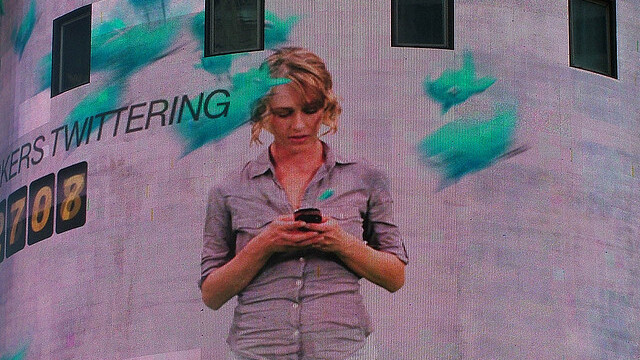 Story by
Drew Olanoff was The Next Web's West Coast Editor. He coined the phrase "Social Good" and invented the "donation by action" model for onlin Drew Olanoff was The Next Web's West Coast Editor. He coined the phrase "Social Good" and invented the "donation by action" model for online charitable movements. He founded #BlameDrewsCancer. You can follow him on Twitter, Google+, Facebook, or email [email protected]
Make no mistake about it, I'm a Twitter fan and "power user". I've shared some of my most personal moments on the service to friends, family, and onlookers who have nothing else better to do (kidding). It's a fantastic service to share your thoughts or news going on around you, and everything in between.
The one thing that Twitter has always lacked for me is context. With CEO Dick Costolo telling us today that a billion tweets are sent "every two and a half days or so", there's a lot of stuff flying around on the micro-blogging-status-updating service.
While trending topics shed some light on what's popular or interesting throughout the entire network, the actual context as to why those topics are trending has always been missing. Right now I can see that the top trending topic on Twitter is "I Don't Really Care", and I have no idea why that is. Sure, I can click through and read a bunch of the tweets like I always have, but it's an annoying, time-consuming, and unnecessary process.
Twitter announced its dedication to making sense of all of this stuff by telling us about some upcoming tweaks to its Discover tab today. Here's what the company had to say (bold by TNW):
The Discover tab's new design shows who tweeted about particular stories. You can click "View Tweets" on any story to see popular Tweets from your network or recent, relevant Tweets directly below the story summary. This social context helps you understand why each story matters to you and makes it easier to join the conversation. You can reply, retweet or favorite these Tweets, or you can "Tweet this story" to share your own perspective.
Bingo, social context. I don't really care what type of context is it as long as it's some type of context. Context is exactly what's been lacking for Twitter and holding it back from becoming a complete service. Unlike Facebook, not all of its users are intertwined enough to tell a proper narrative about why something is news, and what interesting people have to say about it. This new change fixes most of that.
These personalizations will be rolled out over the next few weeks and I'm pretty stoked about the context that they'll provide. In the screenshot below, you can see a story that has been retweeted by people that you follow, making it way more relevant to you:
In the past, when a big news story hit, you would see something pop up on the trending topics and then have to do all of the work to validate it. For example, when Michael Jackson passed away nobody knew who the source of the story was or who else shared the original story as something they believed to be true. With the Discover tab, the story would pop right up with the source, showing everyone who has shared it.
This makes Twitter an easier place to navigate, but also makes it an even more valuable source of news and information to me.
Get the TNW newsletter
Get the most important tech news in your inbox each week.
Also tagged with