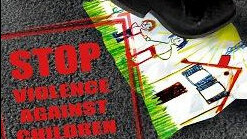 Story by
Alex Wilhelm is a San Francisco-based writer. You can find Alex on Twitter, and on Facebook. You can reach Alex via email at [email protected] Alex Wilhelm is a San Francisco-based writer. You can find Alex on Twitter, and on Facebook. You can reach Alex via email at [email protected]
– Update at the bottom of post –
Twitter has been long rumored to wish itself rid of its Suggested User List. We may have a look at just what Twitter is going to replace it with.
Called Twitter Suggestions, you can see the new product here. It is a directory, akin to what WeFollow has done, of people based on what they are up to. It would require more work for the end user to search and find users than the current offering, but it would provide new Twitter users with a much more targeted group of people to follow once they joined Twitter.
It could be what Twitter is building to help new users find their first few people to follow. Robert Scoble was quick to point out its potential.
The Suggested User List has long been under fire for being elitist, unfair, and in recent days somewhat random. As it has expanded, people have complained that the quality of the users that have been suggested have declined. That said, this new directory still suffers from the same curation problem. Twitter still has to make the choice about who is good enough for each group.
The directory has many, many more users than the Suggested User List it seems, meaning that Twitter will be opening up the recommendation follow love to many new users. If Twitter does enact this, it will be a sea change in the Twitter ecosystem. Being on the SUL has long been the gold standard. Now perhaps everyone is going to be clamoring to be just suggested?
What do you think? Away with the Suggested User List? Is this good enough to replace it?
– Update –
Twitter has put up the blog post on the subject saying that:
We've found that the power of suggestion can be a great thing to help people get started, but it's important that we suggest things relevant to them. We've created a number of algorithms to identify users across a variety of clusters who tweet actively and are engaged with their audiences. These new algorithms help us group these active users into lists of users by interests. Rather than suggesting a random set of 20 users for a new user to follow, now we let users browse into the areas they are interested in and choose who they want to follow from these lists. These lists will be refreshed frequently as the algorithms identify new users who should be suggested in these lists and some that are not as engaging to new users will be removed.
This is the new SUL, and it is going to shake up Twitter as we know it. If your read that paragraph closely, you will note that the addition of people is algorithmic, not curated by hand. That means that equations will be deciding who gets the new follower love.
Everyone who was on the old SUL seems to have been ported over to the new one. Lists are randomized, giving everyone in a section equal chances to get followed, assuming equal brand strength.
This is the new Twitter, get on board.