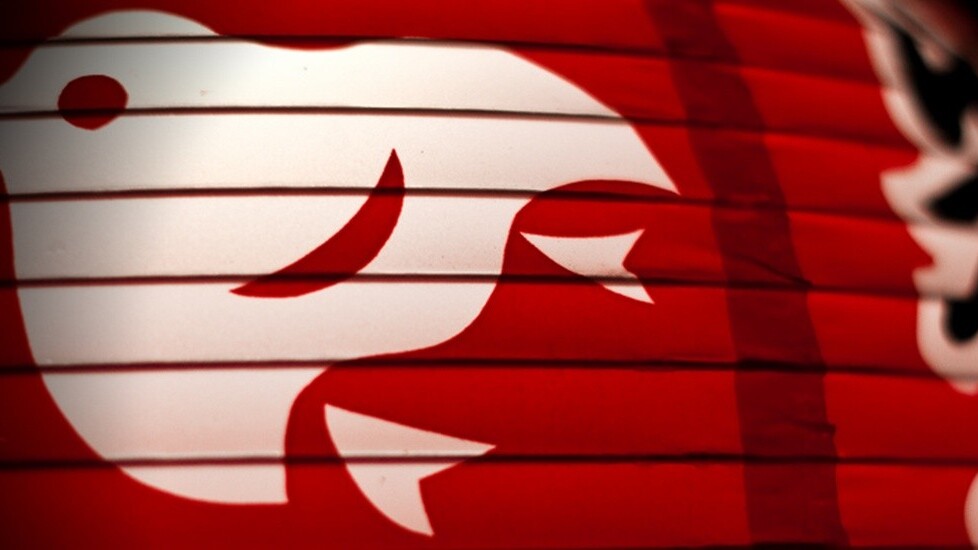 Story by
Jon Russell was Asia Editor for The Next Web from 2011 to 2014. Originally from the UK, he lives in Bangkok, Thailand. You can find him on T Jon Russell was Asia Editor for The Next Web from 2011 to 2014. Originally from the UK, he lives in Bangkok, Thailand. You can find him on Twitter, Angel List, LinkedIn.
Mobile operators may still be figuring out exactly how to work with social networks, but Japan's DoCoMo is promoting the information value of Twitter after partnering with the service to launch a Yellow Pages-like index to help users find relevant accounts and content.
As Startup Dating Japan reports, the Twitter Yellow Pages Japan site — created for mobile but accessible via PCs — contains lists of recommended accounts based on food, shopping, sight seeing, local reports, celebrities and sports teams. Each category can be filtered by location, enabling users to find accounts that will be relevant to them, beyond Twitter's own list of recommended accounts.
Twitter and DoCoMo — which is Japan's largest operator with just under 50 percent market share — have been working together since 2011, and this introduction is another example of the microblogging service adding real-time value in Japan.
Last September, Twitter introduced a new lifeline feature to help its users during emergencies — such as earthquakes — and DoCoMo is aiming to make it more valuable to every day life.
"Since the Great Eastern Japan Earthquake two years ago, there has been a renewed appreciation of the importance of local information including that from regional governments and on disaster prevention, and Twitter has drawn much attention as a tool that can be used to exchange information tightly tied to specific regions," an announcement launching the service read.
There are obvious benefits for both parties. More users makes Twitter more attractive for advertisers in Japan — a market Dick Costolo previously identified as a promising one — while DoCoMo benefits from increased mobile data usage, and the potential to sell more smartphones (Web-enabled feature phones are still popular in the country).
It's worth pointing out that, while the iPhone was the top selling smartphone in Japan during 2012 — with 15 percent market share — DoCoMo does not have a deal with Apple, instead it offers a range of predominantly Android-based devices. The operator is open to striking a partnership in the future, however.
Japan got a Twitter-rating system for TV shows before the microblog partnered Nielsen in the US, and this is another Japan-only initiative that would resonate well in other markets.
Image via dudleycarr / Flickr
Get the TNW newsletter
Get the most important tech news in your inbox each week.
Also tagged with