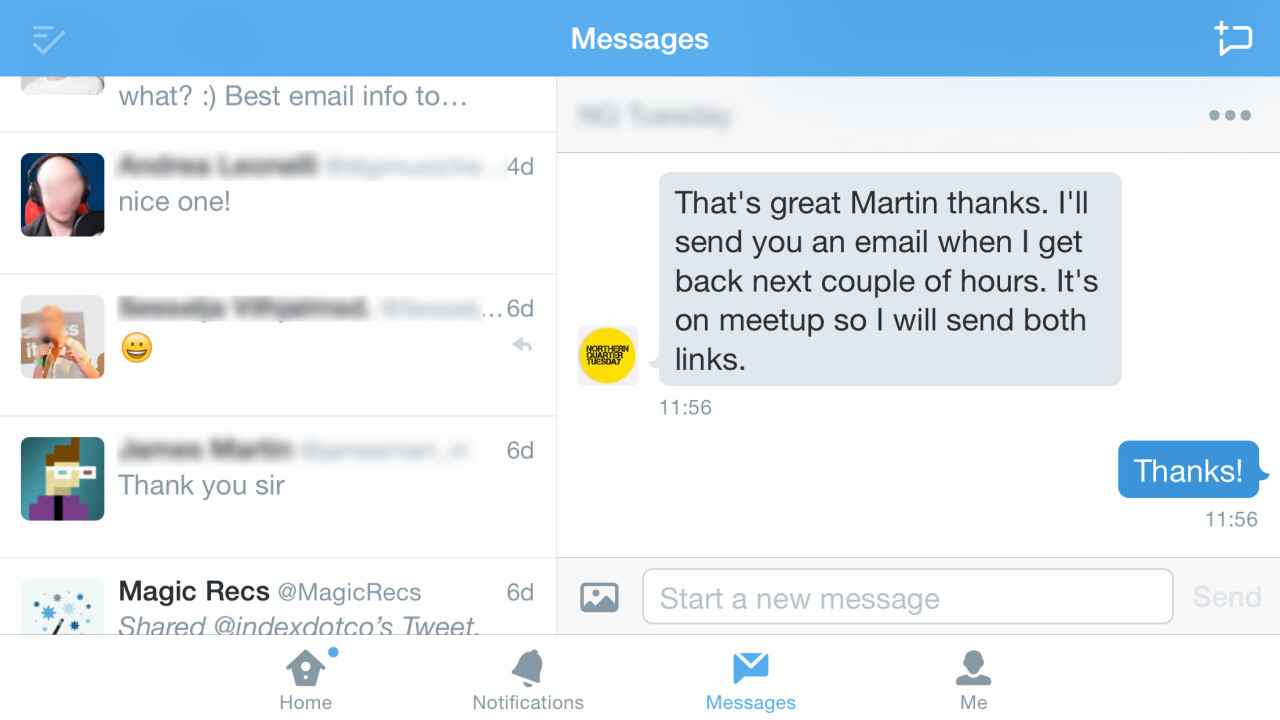 Story by
Editorial Intern
Along many different interface changes recently, Twitter has begun rolling out a new landscape option for iPhone 6 Plus users using the mobile app.
The new mode allows users to view more of the user interface at once, such as inbox and direct messages, a new compose window and threaded conversations. Much like other iPhone 6 Plus apps, the new UI looks similar to the app on the iPad.
At the moment, landscape mode is only available on the iPhone 6 Plus. If you haven't seen the update yet, hang tight – Twitter likes to roll out changes in phases.
➤Twitter rolling out landscape support to iPhone 6 Plus users [9to5Mac]
Read next: Twitter tests News Tab to make scanning headlines easier
Also tagged with