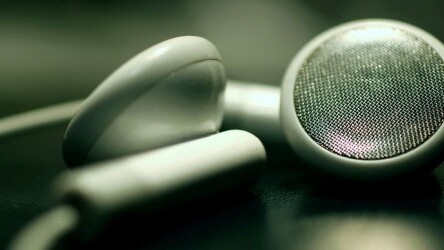 Story by
Lesotho-born and raised, Nancy Messieh, The Next Web's Middle East Editor, is an Egyptian writer and photographer based in Cairo, Egypt. Fol Lesotho-born and raised, Nancy Messieh, The Next Web's Middle East Editor, is an Egyptian writer and photographer based in Cairo, Egypt. Follow her on Twitter, her site or Google+ or get in touch at [email protected]
While YouTube itself has a service which allows you to listen to music based on one particular band or singer, or keep up with the most popular tracks by listening to the Top 100 songs on YouTube, the experience isn't as slick as you would expect.
If you depend on YouTube to get your daily music fix, Tubalr is an awesome little site with a very strange name which makes listening to music powered by YouTube easier, and more enjoyable, than ever. Built by Cody Stewart, the site is certainly not the first of its kind but its slick and simple layout makes it a great choice for audiophiles who want to focus on listening to music without having to worry about a bunch of extra settings.
When listening to music using Tubalr, you can either search for songs by one particular band or singer, or alternatively, you can search for music similar to that artist.
Tubalr's clean minimal design puts the focus right where it should be – on the music. A sidebar with a playlist of songs allows you to skip back and forth between songs, while middle of the screen is taken up by the video.
While you can use Tubalr without signing up for an account, registering gives you the added benefit of adding songs to your favourites. If we had one small request, it would be the ability to save individual playlists, alongside saving favourites.
If you're looking for a convenient site where you can listen to nothing but songs by your favourite artists or band, give Tubalr a try, and let us know what you think of it in the comments.
➤ Tubalr
Get the TNW newsletter
Get the most important tech news in your inbox each week.
Also tagged with