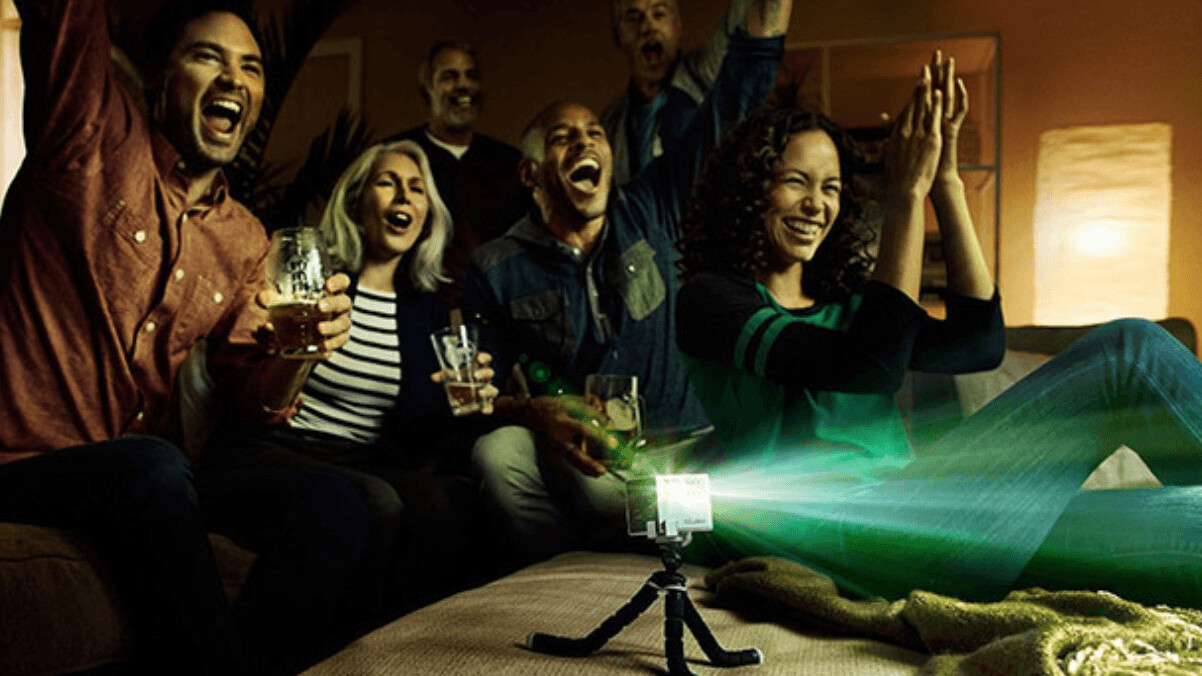 Story by
Hot deals courtesy of The Next Web. Hot deals courtesy of The Next Web.
Got some free wall space? The way you watch your favorite shows and play games is about to change forever with the RIF6 Cube projector, a tiny aluminum cube that turns any available white wall into a big screen.
It can project an image up to 120 inches diagonal, and works easily with mobile devices – so you can take your entertainment anywhere. At an impressively low $249 at TNW Deals, getting your own high-quality projector is now just a few clicks away.
The tiny RIF6 Cube device fits into the palm of your hand, but hooks up via an HDMI or Mini USB cable for use with any available wall space. Want to lie in bed and watch movies on the ceiling? Showcase your projects in an impromptu school or work setting? No problem – the RIF6 makes it simple. Gamers, imagine playing your characters in larger than real life graphics, filling a room with your gaming experience!
The RIF6 CUBE Projector is designed to provide sharp and clear video so that you can enjoy the leisure time. It is an extremely portable and lightweight projector, at just 4.8oz, and measures just 2″ x 2″ x 1.9″. It even has a built in speaker, so you're not relying on audio from your tiny mobile device.
Connect the RIF6 CUBE via HDMI to iOS, PCs, game consoles or media players, or via MHL to Android devices. It's also got a microSD slot so you can play video and image files in a wide variety of formats without a connected device. (Maximum supported memory card is 32GB).
Native resolution is 854 x 480, but it supports videos at up to 1080p source resolution. The package includes the projector, a flexible tripod, remote control, charger, and video cables, so you won't need anything else besides your video source. Pick it up today at 16 percent off from TNW Deals.
Get the TNW newsletter
Get the most important tech news in your inbox each week.
Also tagged with