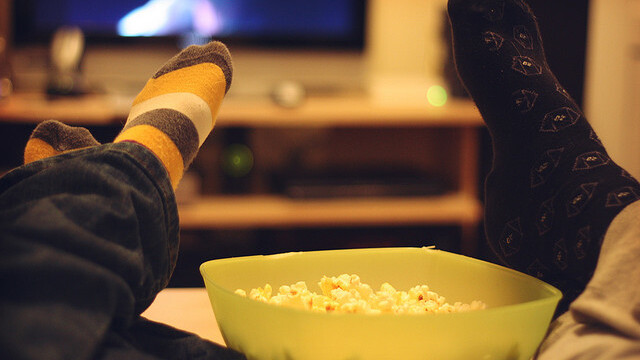 Story by
Drew Olanoff was The Next Web's West Coast Editor. He coined the phrase "Social Good" and invented the "donation by action" model for onlin Drew Olanoff was The Next Web's West Coast Editor. He coined the phrase "Social Good" and invented the "donation by action" model for online charitable movements. He founded #BlameDrewsCancer. You can follow him on Twitter, Google+, Facebook, or email [email protected]
Now that most of us have Facebook's new Timeline feature, we're able to add a bunch of things from our past to the social network. The question I've been asking is "why would I want to do that?". I may have just gotten a pretty good answer to that.
In a joint project by Facebook and design firm Definition6, TimelineMovieMaker will turn all of the posts on your Timeline into a really eye-catching movie, complete with special effects and music.
All you have to do is give the app access to your Facebook account, and it will handle the rest. As you're waiting for your movie to be created, you'll see certain pictures from your Timeline that will be included:
It only takes a few minutes to create your movie and once it's done, you can watch it and choose different music or replace photos afterwards:
Once you're happy with your Timeline movie, you can share it to Facebook and let friends have a look:
While this is a dead-simple app that explains itself, it is interesting that this is an official Facebook product. Of course, with the word "Timeline" in the domain name, it would have to be. Whether Definition6 did all of the heavy creative lifting or not, this has to be one of the uses of Timeline Facebook thought about when it first released the product.
I'll admit that seeing all of my Facebook activity in video form makes me want to fill in some of the gaps to make for a better "movie". While my life isn't interesting enough to hit the big screen, I do get a kick out of seeing it on the small one.
The bummer is that you can't export or embed the video to share elsewhere, but hopefully that will be added since I'd love to put this up on YouTube.
Get the TNW newsletter
Get the most important tech news in your inbox each week.
Also tagged with