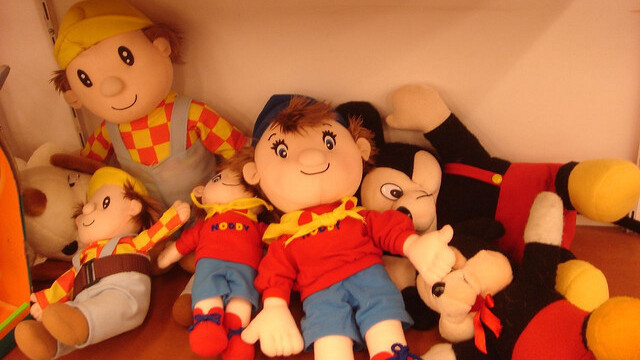 Story by
Drew Olanoff was The Next Web's West Coast Editor. He coined the phrase "Social Good" and invented the "donation by action" model for onlin Drew Olanoff was The Next Web's West Coast Editor. He coined the phrase "Social Good" and invented the "donation by action" model for online charitable movements. He founded #BlameDrewsCancer. You can follow him on Twitter, Google+, Facebook, or email [email protected]
Tis the season for giving, and TurboTax is jumping into the Social Good fray. I have been really impressed with some of the unique and creative ways companies are coming up with to give something back to those in need.
Intuit, the company behind the popular tax software TurboTax, has created something it calls "Gaming for Good", to benefit Toys for Tots. Yesterday, we wrote about eBay's Holiday Social Good campaign benefitting the same cause.
Social Good on the web is thriving, and companies aren't taking advantage of the movement.
TurboTax's game for Facebook is a game of memory that wants to bring you up to speed on what's tax deductible or not.
Here's what the company had to say about Gaming for Good:
What is Gaming for Good with TurboTax and Toys for Tots? It's an easy to play game on Facebook that TurboTax created to donate holiday toys to Toys for Tots. With three levels, we will test your memory by asking you to pair together images of varying tax-deductible items. And when you successfully complete "Gaming for Good", TurboTax will donate one toy to a child in-need. Essentially, you play and we give! Easy, right?
The game does require you to like TurboTax's Facebook page, which isn't a big deal considering you can easily get one toy into a waiting child's hand.
It's simple, and you might learn something about doing your taxes next year. Better yet, children in need will benefit from your donated action.
So far, 25 toys have been donated. We can do better than that, right?
Get the TNW newsletter
Get the most important tech news in your inbox each week.
Also tagged with