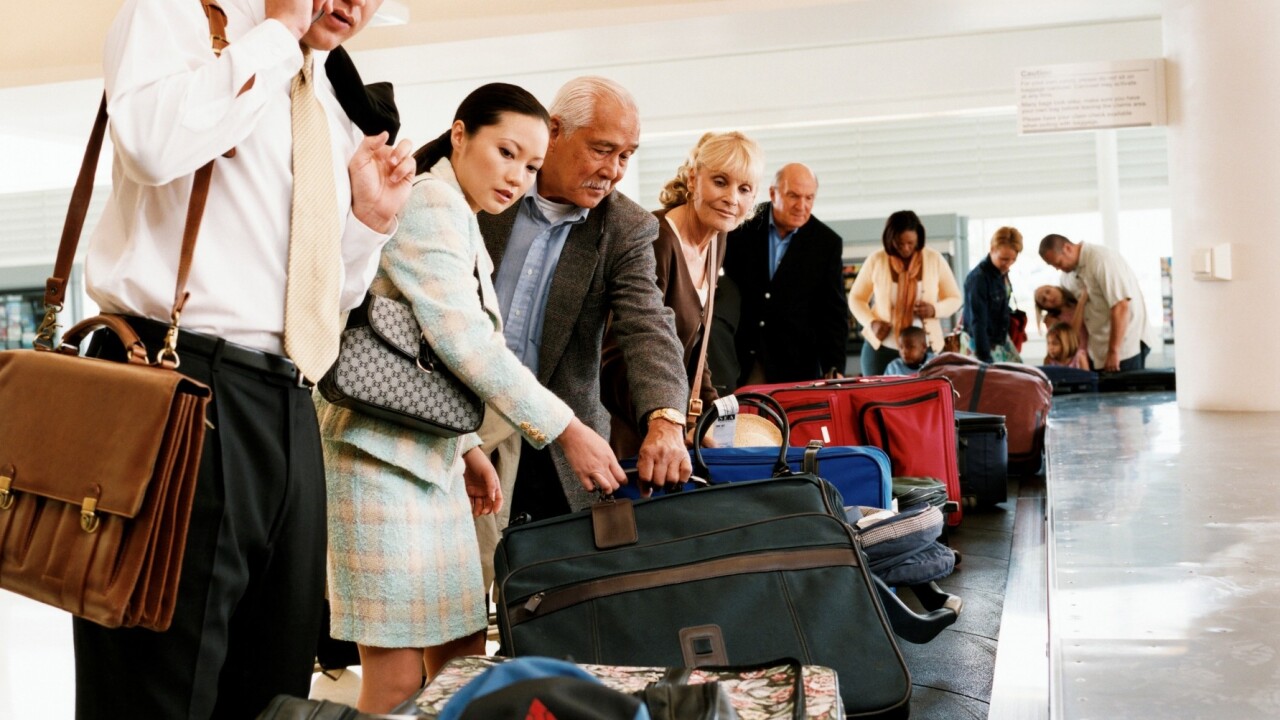 Story by
Paul Sawers was a reporter with The Next Web in various roles from May 2011 to November 2014. Follow Paul on Twitter: @psawers or check h Paul Sawers was a reporter with The Next Web in various roles from May 2011 to November 2014. Follow Paul on Twitter: @psawers or check him out on Google+.
It's probably fair to say that traversing to, through and from airports isn't the highlight of most people's holidays. In fact, it may well be the lowlight for many folk. And that's where this new iOS app hopes to help.
TravelNerd is an iOS and Web app aimed at helping travelers get through the airport experience with minimal fuss, offering everything from terminal maps and amenities data, to shop guides and ground transportation options.
How it works
When you first launch the app, you'll see a list of airports, separated by the ones closest to your current location and the most popular.
There are more than fifty airports included in the database, apparently, though it would be good to see them all in one big list. It only shows nine of the most popular, plus the ones nearest to your present location – the others, you'll have to enter the airport or city name to see if it's in there.
In terms of the categories offered for each airport, they are broadly the same across the board, although for some reason only the US airports have the 'Airport Parking' feature in the ones I searched, as you can see here in the JFK/Gatwick side-by-side.
Perhaps one of the most useful features is the airport terminal map, which gives you a floor-by-floor guide to some of the key amenities in there, plus arrows showing where the various departure gates are.
For shoppers, well, you're covered too. You can see an overview of what shops are at each terminal, as well as opening hours and contact details.
Despite this feature seemingly being omitted from the non-US airports, if you ARE traveling through Chicago, New York, Los Angeles et al, well, you can see exactly where each of the car parks are located in relation to each terminal.
Throw into the equation information relating to WiFi, lounges and transport options to/from the airport, then TravelNerd offers a decent alternative to others out there, such as iFly and GateGuru.
While TravelNerd does have a few glaring omissions, such as real-time flight statuses (I mean, that's crucial…right?), it does also introduce some neat touches. For example, you can filter your restaurant choices by type of cuisine, and see exactly where the bars, fast food eateries and vegetarian joints are.
"Most airport guide apps focus on listings of shops and restaurants in the airport and third-party terminal maps," explains Alicia Jao, VP of Travel Media at NerdWallet, the company behind this app. "We provide this data and also enable users to filter by cuisine, shop type, and more."
Interestingly, the creators actually went to the trouble of creating their own terminal maps rather than relying on third party efforts, to "ensure a high level of detail and accuracy," says Jao.
It's also probably worth mentioning the taxi-sharing feature, which you may have noticed in the main menu, which helps connect travelers to share cabs and split the fares.
The Web-based incarnation is a slightly different offering, whereby users can weigh up transportation options by time and cost, view detailed terminal maps, compare airport parking prices and find parking coupons. There's even an airlines fees tool and cheap gas finder.
The iOS app is essentially an extension of this, but given that mobile is what will appeal to most travelers for obvious reasons, it's the mobile version that will prove most popular.
Disclosure: This article contains an affiliate link. While we only ever write about products we think deserve to be on the pages of our site, The Next Web may earn a small commission if you click through and buy the product in question. For more information, please see our Terms of Service.
Feature Image Credit – Thinkstock