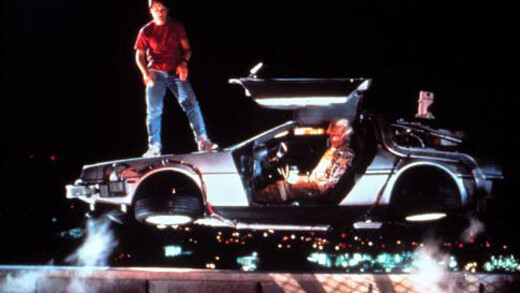 Story by
Frank has co-founded several companies in the location-based services area: IRL Connect, Verbeterdebuurt and indoor positioning company Qubu Frank has co-founded several companies in the location-based services area: IRL Connect, Verbeterdebuurt and indoor positioning company Qubulus. He is focused on the practical use cases for new technology and the long term implications for consumers. Twitter: @FrankSchuil
According to Stategy Analytics 80% of mobile data consumption originates from indoors where GPS doesn't work. A lot of companies are popping up to fix that problem as the rapid growth of the location-based services (LBS) market demands a solution. But where exactly can indoor positioning benefit the current application market the most? Here are five suggestions.
1. Office apps
Workforces become more flexible and corporations are struggling with what trendwatchers call the new world of work. Just take a look at the graph to understand the speed at which business culture is changing. In 2015 the majority of people will work anywhere at any time being always on.
Imagine a twenty store building where employees could be anywhere. For such an environment indoor positioning might be the only way to keep operations running smoothly;  find a free meeting room, find free workspaces, find your colleague, get the estimated arrival time on a colleague that is running late and so on. A company can also look into the behavior of their employees to improve the work environment and discover what places in the office are used the most and which areas are rarely used to optimize the space.
2. Airport apps

In this case indoor positioning can benefit all parties. Consumers can meet other travelers in their proximity, get point of sales notifications from the shops in the airport and know how long it would take to walk to the gate based on their current position.
The airport can monitor the mobile traffic for crowd control, staff management and alerts and the airlines can locate passengers giving them a push notification to start walking towards the gate just in time to prevent delays.  There are already some nifty mobile apps out there that could easily extend their service this way like GateGuru and American Airlines' recently released Android app.
3. Point of sales apps
Location-based coupons in one way or another have always been the holy grail of the LBS industry. To be able to target a consumer with the right message at the point of sale can drastically improve the ROI of any marketing campaign.
The problem to date is that shops are often inside malls and that products are always indoors. Without indoor positioning the point of sale has proven to be too distant for people to act upon the offer. To get people to buy into an offer indoor positioning needs to drop down to <1m accuracy and become a commodity that existing services can seamlessly integrate into their service to trigger the consumer in the physical space. As a reminder to those who see the possibilities of trigger marketing; the key is not to be as intrusive as the mall screens in one particular movie with Tom Cruise.
4. Check-in apps
Companies like Foursquare, Gowalla and Facebook places can move from manual to automated check-ins.  That is both more user-friendly and provides a new window of opportunity to expand on location-based targeting, servicing dynamic offers based on for instance which section you are in at Walmart.
Basically check-in apps are amongst those services that need to be able to seamlessly integrate indoor positioning as mentioned above. And then there is friend-finding. Getting live updates on the whereabouts of your buddies within a space:"Your buddy John is on the 2nd floor in the furniture section at Ikea" updated in real-time is powerful and especially useful during large events.
5. Augmented Reality apps

A lot of  the interactions on our near-future devices will be using augmented reality. Really we're at the very beginning of what in my opinion is going to be the main voice activated or NUI interface in years to come.
If the sci-fi movies tell us anything speed an accuracy will be critical to the success of augmented reality. Real-time information display needs object recognition. face recognition and accurate positioning both out- and indoors to be useful. How else are we going to help Robocop find his way around the building and identify the suspects?
Tip of the iceberg
It's obvious that indoor positioning is going to be increasingly more important in the coming years as it serves the continuous app growth and smartphone adoption. The app categories mentioned in this top 5 are just the tip of the iceberg.
Indoor positioning will have a major impact across industries and interestingly enough not only as a TomTom for inside, which is still the first thing people think of today. Instead it will help new technologies like augmented reality and NUI develop into maturity and leverage the services we already use.
Get the TNW newsletter
Get the most important tech news in your inbox each week.