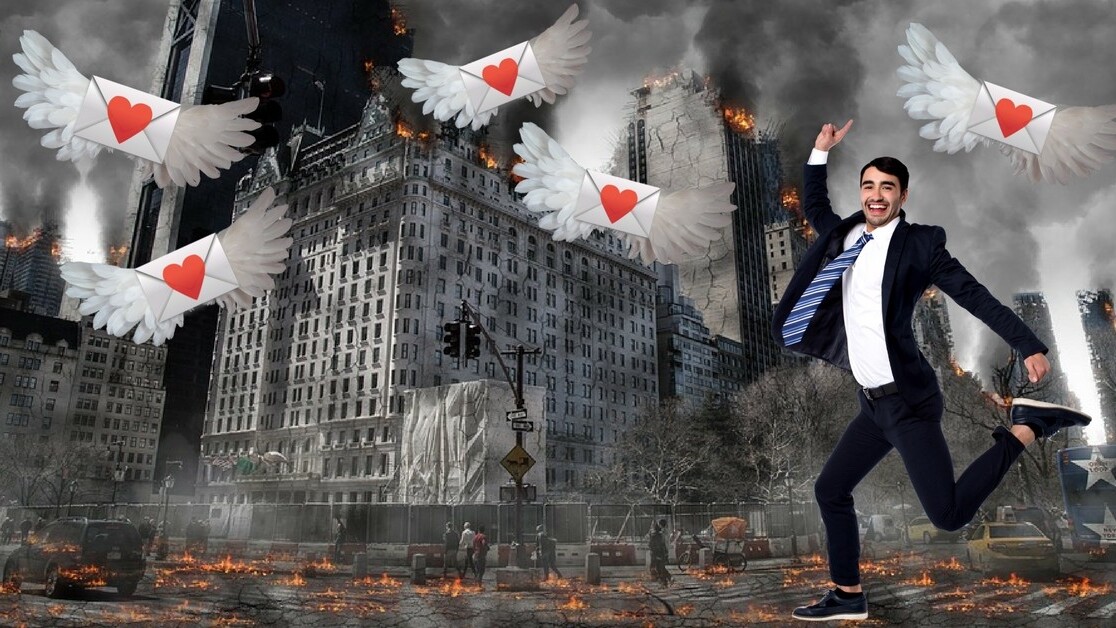 Story by
Former TNW editor and creative
Georgina created Big Spam, and wants to see more inclusion in tech. Georgina created Big Spam, and wants to see more inclusion in tech.
Tomorrow we're being taken over by CryptoKitties — TNW Answers AND newsletter. Prepare yourselves.
---
Top trending tech news:
? Best Buy will stop selling CDs (TNW)
? You can pre-order Huawei's Mate 10 Pro in the US (TNW)
? Twitter's head of VR/AR left the company (TechCrunch)
---
What we're talking about:
Good hands? Allstate Insurance is searching your social media.
The worst idea of 2018 (so far) is this "Revenge Spam" service. Signing up people for unwanted emails isn't funny, cute, or creative. Also, it's kinda illegal. Love, Big Spam.
Turns out being cute makes robots function better. Maybe getting cuter will make you better at your job, too.
Artificial intelligence is giving the entire medical field superpowers.
All Ledger wallets have a bug that lets hackers steal your crypto coins.
Finally, this guy locked his head in a cage to quit smoking. His wife has the key, and only unlocks it when he needs to eat. If that's not love, I don't know what love is.
---
Tweets of the day:
Update on your flamethrower order:
Apparently, some customs agencies are saying they won't allow shipment of anything called a "Flamethrower". To solve this, we are renaming it "Not a Flamethrower".

— Elon Musk (@elonmusk) February 2, 2018
---
Love you, mean it!
Are you excited? We're excited.
Check back tomorrow for the CryptoKitties takeover… and tell everyone. Make your friends and family subscribe. Do it. Do it now.
Get the TNW newsletter
Get the most important tech news in your inbox each week.