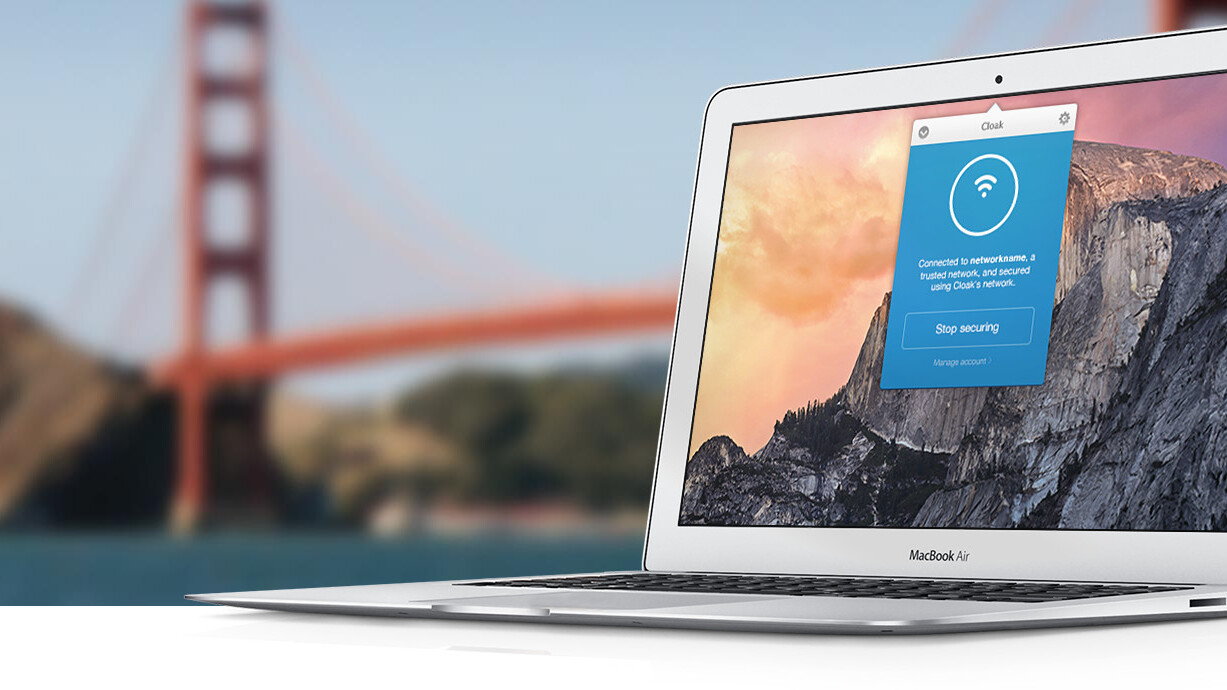 In our Apps of the Year series, The Next Web team shares personal recommendations for our favorite apps of 2015. 
I only discovered Cloak recently, after wasting a ton of time trying to roll my own VPN to keep myself safe abroad, and was blown away by how easy it is.
Put simply, Cloak creates a VPN on WiFi networks that aren't familiar so that your Web browsing is encrypted and secure on both iPhone and Mac.
If you're using open or free WiFi at a cafe, airport or any other public place, you're at risk of people eavesdropping on your connection so you should be using something to ensure nobody can snoop.
Cloak automatically detects if the network you're on is trusted, and if it isn't a secure VPN connection is created automatically.
It's a heaven-send for people who can't be bothered or wouldn't remember to enable a VPN every time they're on insecure WiFi connections, and can even be set to encrypt your mobile data connection.
Snooping from people looking to steal your data isn't the only thing you should be worried about — some countries, such as the Netherlands, require ISPs to collect and store the websites you visit for up to 12 months — using Cloak also protects against that.
Cloak offers a free trial, then starts at $2.99 per month for 5 GB of data which is well worth it for your privacy and security.
➤ Cloak