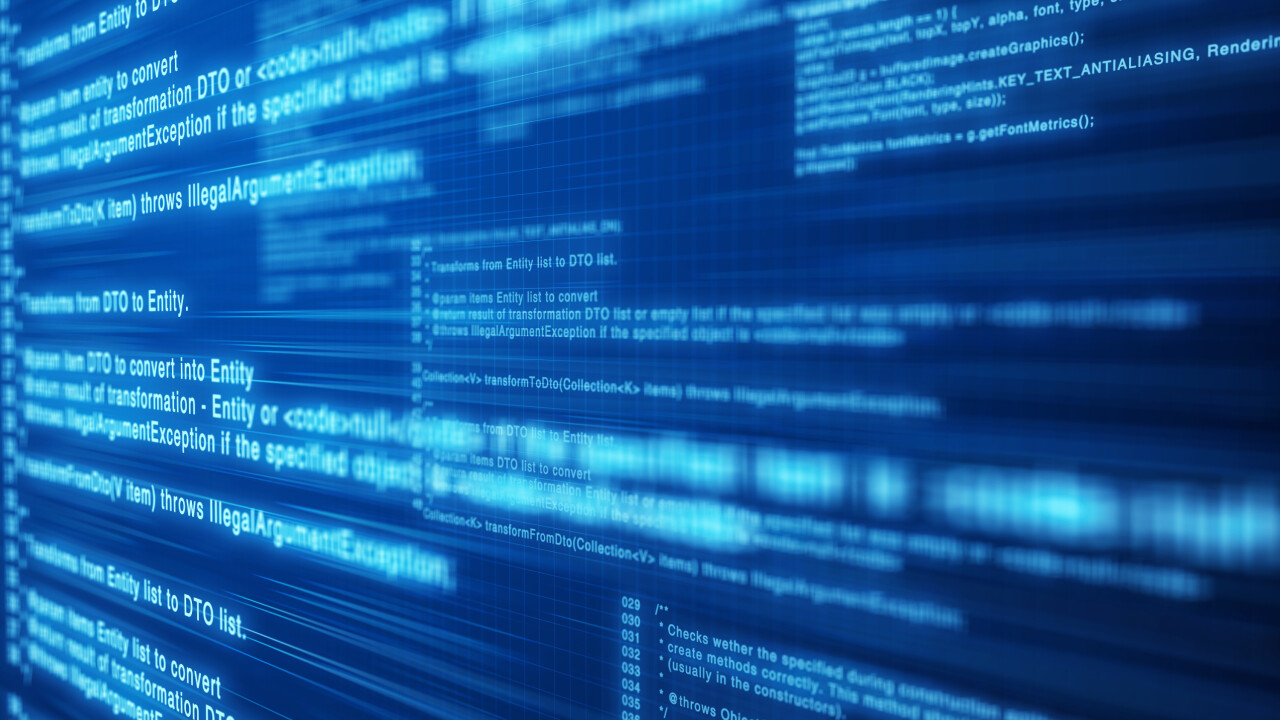 Story by
A music and tech junkie who calls Nashville home, Brad is the Director TNW Academy. You can follow him on Twitter @BradMcCarty. A music and tech junkie who calls Nashville home, Brad is the Director TNW Academy. You can follow him on Twitter @BradMcCarty.
Maybe you've thought about learning how to code. Or maybe you have no desire to crunch the keyboard yourself, but you want a better understanding of what goes into the process so that you can work with your developers on a different level. Regardless of the why, TNW Academy will be covering the how in our latest course, Learn the Basics of Code with Birdbox CTO Kevin Cawley.
I first met Kevin when Birdbox was graduating from the TechStars program in Boulder last summer. But little did I know that this guy has dedicated the better part of his life to developing new products. When we found out that little fact, we knew that he was the right person to teach you how to do the same. I had the chance to speak with Kevin yesterday, so he could tell us in his own words why you should attend his TNW Academy class.
Kevin's background goes like this — He started as a mechanical engineer, working in the field for 10 years. But then he got bored. He took a night class in C coding, went back to school to get his MS in Computer Science in 2000 and since then has spent 13 years building startups. He left LinkSmart, the company that he started, in order to find out what was happening around Boulder, the town in which he lived.
What will students learn? Obviously you can't teach them fully how to code in two hours. 
"I want to give them a sense of what's involved, and get them excited about software development. I want to give them a taste of what it's like to deploy to the cloud and build something that you can share with your friends. But even for people who don't code, I want to give them insight into what their development team does so that they can better see what's involved."
If someone was starting today, what language would you suggest? 
"Man, that's a loaded question. I think it really depends on the person. I think that you have to have a real problem that you're trying to solve. There's a lot involved in making that decision, such as whether you want to build mobile, backend, frontend, Java or maybe big data. Maybe you just want to work with CSS and HTML5. It all comes down to what problem you need to solve and using the right tools to solve it."
What's your favorite thing to work on?
"I love the whole process. I love the backend and complex, big data. I like figuring out how to get massive amounts of data into the datastore and then how to analyze that. But I also love the fact that the front-end piece, where you can build it and watch someone use it, can delight users."
How important is that CS degree?
"In any organization, there's a whole spectrum of holes and needs to be filled. The architecture person (like your CTO or VP of Engineering) needs to have that CS background because they need to understand every level that you're building. But that's not to say that there isn't plenty of opportunity for a person who is just a Rails rockstar, or for someone who is an absolute killer in JavaScript. For me, I feel like my degrees helped me to get an understanding of the big picture and all aspects of the software stack."
What's the most important trait of a developer?
"Tenacity. You need to have great problem-solving skills of course. But you have to be willing to roll up your sleeves and get it done, no matter how hard the answer might be."
As you can see, Kevin's approach to teaching you how to code is probably a bit different from what you've experienced in the past. So join us on April 10th as we delve into topics like using Github, setting up an AWS account, writing code and deploying your first, functioning application to the cloud. It's a $99 investment that could change your entire life.
Get the TNW newsletter
Get the most important tech news in your inbox each week.