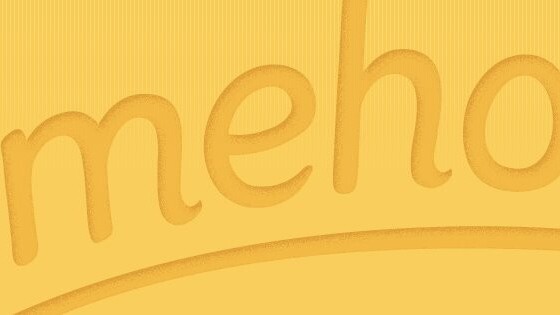 Story by
Matt is the former News Editor for The Next Web. You can follow him on Twitter, subscribe to his updates on Facebook and catch up with him Matt is the former News Editor for The Next Web. You can follow him on Twitter, subscribe to his updates on Facebook and catch up with him on Google+.
Social time machine service Timehop is celebrating its very first Timehop moment today – one year of delivering sentimental updates to its dedicated user base.
You might not know it, but NYC-based Timehop started life as a couple of hack projects, existing as two separate services focusing on Foursquare and Instagram called 4squareand7yearsago and And7YearsAgram. Created by API geniuses Benny Wong, Jonathan Wegener and Rachel Nash, the services would ping over a daily email, notifying you of your checkins and photos posted exactly a year earlier.
That daily email became even more awesome when the team behind the API hacks decided to launch a full blown memory service called Timehop. It launched with the focus on delivering a daily nostalgia kick compromising of tweets, Twitter photos, Foursquare checkins, Instagram photos and Facebook posts from one year ago.
In its first year, the company has gone from strength-to-strength, adding more services — to even include text messages — and evolving from an email-only service to launch a dedicated iOS app, which lightens the load on users' email inboxes.
We spoke with Timehop CEO Jonathan Wegener, who was only too happy to share some of the service's metrics from its first year.
While Wegener remains tightlipped on how many users Timehop has, he was able to share that it is in the hundreds of thousands, who have received more than 20 million emails in its first year.
Facebook is Timehop's most popular service (not surprising that it is a requirement to be able to sign up), while 55 percent of users connect their Twitter accounts, 30 percent authorise their Instagram accounts (up from 20 percent a year ago), while a quarter of users connect their Foursquare accounts.
Yahoo's photo-hosting service Flickr might be experiencing a resurgence, but only 5 percent of users attached their accounts to Timehop, although the feature is relatively new.
Unsurprisingly, the most popular shared items are photos.
Timehop also categorises moments, breaking down the types of things that people like to share (over and over again):
Demonstrating just how interactive the service is, Timehop's emails have an impressive 50 percent open rate, which is mostly carried over to its mobile app. The iOS-only app is opened by 40 percent of users on a given day, which Wegener says is now the entire focus of the company's efforts.
Interestingly, Timehop has a funny knack of getting people to interact more with their social services once they sign up for the service.
Wegener explains:
"One of the more interesting things we've seen with Timehop is that people become more active on the different social services after signing up. We call this "the timehop effect" — for example for users on Foursquare, signing up for Timehop results in 9% more foursquare checkins, and 21% more checkins with photos and comments."
Backed by Dennis Crowley, Naveen Selvadurai, Alex Rainert, Steve Martocci, Jared Hecht, Rick Webb and Kevin Slavin, as well as OATV, Spark and Techstars, Timehop has obviously struck a chord with investors, as well as users.
Moving forward, Wegener says Timehop has plans to improve its service by adding more content, catering for news, big events in users' lives and those on their social networks.
As a matter of fact, the company has just rolled out a new feature that takes Twitter's new archive download function and allows you to add it to your Timehop account, going much further back than the service's APIs previously allowed.
It will also focus on making it easier to share from Timehop, adding features like the ability to tag friends in old memories.  Given that the company is focused primarily on its mobile app, features like these make a lot sense.
"We also want to do a lot more around location," says Wegener. "Right now we don't pull in Facebook location data, so that might be a start. We want to be able to do things like show you 'all the times' at a place — think 'the history of a place across time.'"