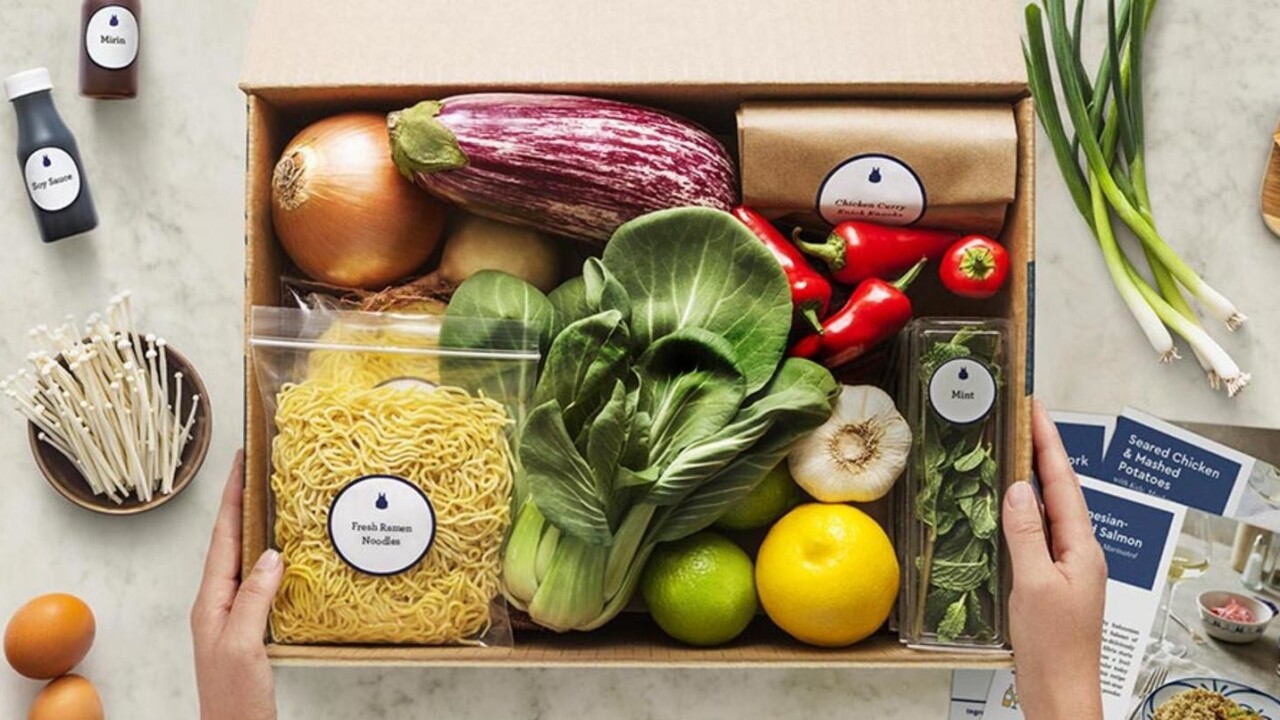 Story by
Hot deals courtesy of The Next Web. Hot deals courtesy of The Next Web.
Eating out gets expensive — and boring — after a while. Instead, Blue Apron lets you make your own quality homemade meals in your own kitchen at a fraction of the cost of all those fine dining nights. And right now, you can lock down a three-meal plan for only $25 (58 percent off) from TNW Deals.
It's simple — the fine folks at Blue Apron will send you ingredients and recipes to assemble three amazing meals for two. No freeze-dried meats and dehydrated veggies here: Your Blue Apron bundle sports farm-fresh produce, top-notch antibiotic-free meats and seafood, artisanal spices, grains and cheeses. You'll be working with the finest products from small-scale farmers to create culinary delights.
The easy-to-follow recipe rotation is a death's row of incredible dishes. Options include spicy Thai red curry meatballs, spinach and mozzarella gnocchi, seared chicken and French lentils, crispy catfish with a creamy lemon-caper sauce…  the mouth waters.
Meals are a health-conscious 500 to 800 calories per serving. And best yet, do the math: You'll be producing gourmet level meals for two at less than $9 each. You can't even order McDonald's for two under $10.
Find out why everybody is jumping on the Blue Apron train with this special three-meal deal (usually $59.94) at just $25 with this limited time offer.
Get the TNW newsletter
Get the most important tech news in your inbox each week.