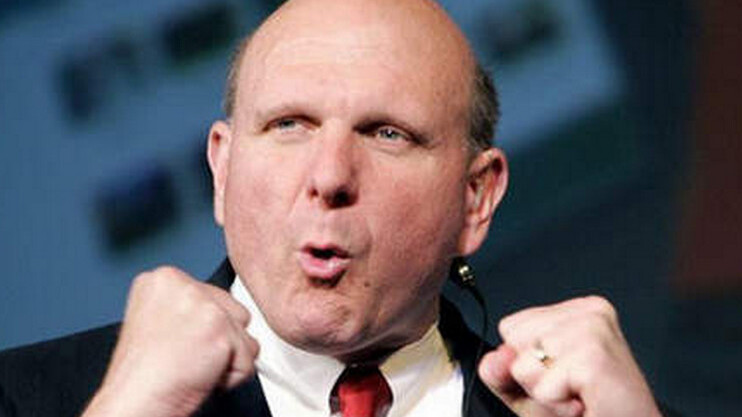 Story by
Alex Wilhelm is a San Francisco-based writer. You can find Alex on Twitter, and on Facebook. You can reach Alex via email at [email protected] Alex Wilhelm is a San Francisco-based writer. You can find Alex on Twitter, and on Facebook. You can reach Alex via email at [email protected]
We missed our roundup last week due to travel complications, so we are bringing you this edition all the earlier to make up for lost time.
It was an interesting week in the world of Microsoft, with things happening in nearly every corner of the Redmond empire. As always, there is quite seriously no way to cover it all here, so be sure and dig through the archives to get caught up.
Right, follow TNWmicrosoft on Twitter and Facebook, and let's get into the news.
Hands on with Mango
We had a week to test Windows Phone 7's Mango update, and we fell in love with it. If you like WP7 now, Mango is going to be exactly what you hoped for. On the other hand, if you don't approve of WP7's product direction, Mango is going to do little to nothing for you.
From our hands on review:
Mango is a fine upgrade to the WP7 platform, and one that will bring it neck and neck with the current offerings from Apple and Google. If that will still be the case when Mango actually lands late this year remains to be seen, and if Mango can sustain WP7 for a full year is not a settled question. I think, after having most of it for a week, that Mango will hold up well. Especially if Microsoft manages a smooth roll out for the upgrade to current WP7 owners.

WP7 is a different approach to the smartphone than the one taken by iOS and Android, and Mango is the first full iteration of the WP7 aesthetic. If it does well, Microsoft will have struck a nerve. If not, it's mobile future is over.
Sadly, some of the Mango features were turned off on our demo unit, so we could not test its every in and out. In time, we might get a more extensive Mango build, and when we do, we will bring you a review of what remains.
Who has the fastest mobile browser?
When Microsoft first demoed Mango, it ran a browser test with a Mangoed WP7 device against iOS and Android handsets. The WP7 phone dominated.
But when iOS 5 became available for testing, some began to note that its performance in said browser test had improved so much that it had surpassed Microsoft in its own test. We ran the test again on our Mangoed focus, and found out that oddly, while iOS 5 now beats the old WP7 benchmark, the Focus can now beat both the old WP7 score and the iOS 5 numbers.
The following image is proof:
The cake is not a lie
In case you didn't know, Microsoft sends Mozilla cakes every time they ship a new version of Firefox. The following image is what Microsoft sent is rival for shipping Firefox 5:
Xbox glitches and news
A promotion in the United Kingdom had a glitch that allowed LIVE users to snag piles of cheap service. Microsoft is being slightly coy about the situation, but we suspect that you have missed the boat. It was good while it lasted.
To close out the day, Microsoft just shut down rumors about any sort of imminent demise of the Xbox 360. Apparently, the Kinect is doing so well that the company sees no reason to phase out the 360. To everyone hoping for a quick Xbox 720 release, we apologize.
That is all for this week, we will bring you the news as it comes. You are following us on Twitter, right?
Get the TNW newsletter
Get the most important tech news in your inbox each week.
Also tagged with