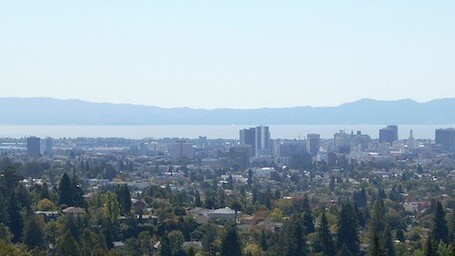 Story by
Lesotho-born and raised, Nancy Messieh, The Next Web's Middle East Editor, is an Egyptian writer and photographer based in Cairo, Egypt. Fol Lesotho-born and raised, Nancy Messieh, The Next Web's Middle East Editor, is an Egyptian writer and photographer based in Cairo, Egypt. Follow her on Twitter, her site or Google+ or get in touch at [email protected]
Every now and then we come across a Kickstarter project that is just too good not to share, and Projet en Vue is certainly no exception.
The project, launched by Oakland-based photographer Sati Faulks and journalist Saskia Levy-Sheon, takes a deeper look at the city of Oakland in California, by interviewing its residents. Conversations can range anywhere from 5 minutes to 30 minutes, while Sati snaps photos using a 35mm camera.
The Kickstarter page reads:
"Our goal is to paint a portrait of them as an individual. We want to know where they came from, what they are most proud of, where they see themselves in ten years, and what they are most passionate about, among other things."
Explaining why they are doing it, they write:
In this era of advanced technology, we are increasingly connected to a global network of people, yet we are losing our connection to those closest to us. Because of this, we are becoming increasingly isolated from our own humanity. The simple mission of Projet En Vue is to bring people together with different perspectives and life experiences in order to create a greater narrative of community as well as what it means to be human in the modern world.
The final product will consist of 50 portraits featured on their website, where you can already check out some of the interviews. The Kickstarter project was launched to fund a self-published photo book, which will be printed locally using sustainable material.
At the heart of it, the project is all about creating a showcase, both online and in print, of a city better known for its crime rate and violence. Instead, Projet en Vu aims to make Oakland's residents proud.
To find out more about the project, check out the video below:
Get the TNW newsletter
Get the most important tech news in your inbox each week.
Also tagged with