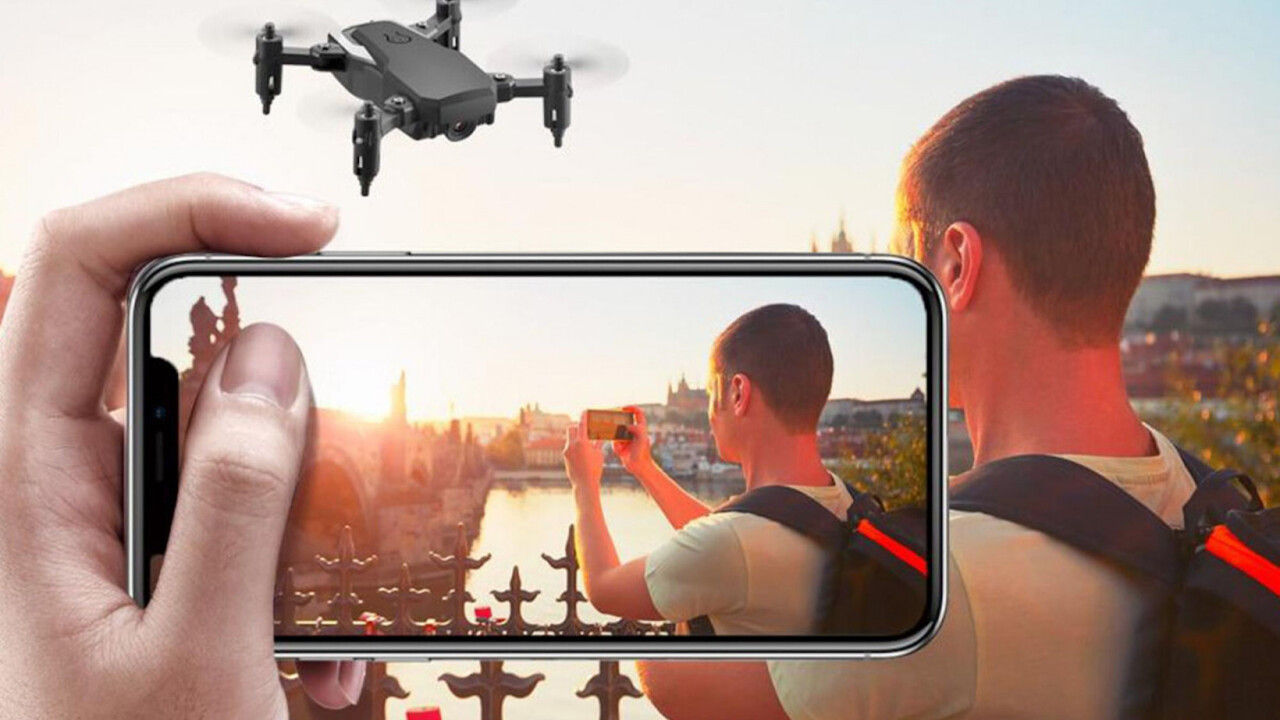 Story by
Hot deals courtesy of The Next Web. Hot deals courtesy of The Next Web.
TLDR: The Portable Foldable Ultimate 4K Drone has a stellar camera for better than HD quality images and video to go with its impressive array of flight features, all for under $40.
Not too long ago, shoppers were thrilled when they saw a flying drone with an on-board camera at a reasonable price. Now, drone users expect premium quality with better than 1080p resolution images and video, but at prices under $50. 
Sure, we got spoiled. But thankfully, advancements in drone engineering have delivered us to just that point — staring down the barrel of a brilliant little flying drone with a professional-grade camera that doesn't cost any more than the price of a great dinner.
The Ultimate 4K Drone from Mavigadget ($39.95, 73 percent off, from TNW Deals) falls right into that consumer happy zone, an ultraportable and foldable drone with high-end flight performance and a truly stellar camera to launch all sorts of incredible aerial missions or just some high-flying exploration.
This headless drone is super compact, folding up to about 5 inches long when its arms are retracted. But when you're ready to fly, it unspools for quick and easy launch indoors and out.
Once it's in the air, the six-axis gyroscope gives the craft serious stability with surprisingly strong wind resistance. That helps make running this drone through a variety of intricate flight maneuvers, including 360-degree 3D continuous roll flips — once you've had some practice, of course. The drone is also equipped with altitude hold, which keeps the flight path level and can even lock the flight plan to hover motionless to provide better quality aerial images.
And speaking of images, that's where this drone really shines with its hearty 4K camera, capable of shooting wide angle images and video at better than HD quality.
Syncing via WiFi to your phone, the camera lets you see all your pictures, videos, or even a livestream in real time right on your device.
The 3.7V 500mAh Lithium battery will keep the craft in the air for up to 8 minutes while covering a distance of up to about 300 feet.
Regularly $149, this Ultimate 4K Drone is also heavily discounted right now, a savings of almost 75 percent off to bring the final price down to just $39.95.
Prices are subject to change.