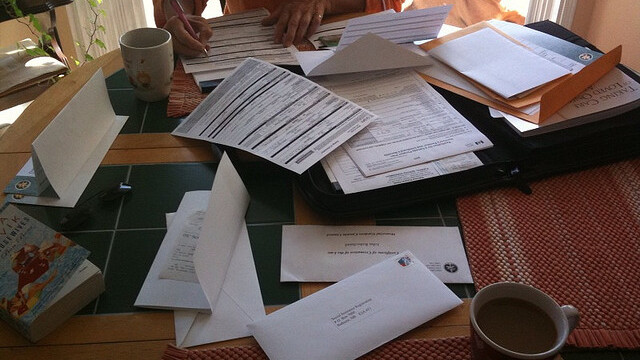 Story by
Drew Olanoff was The Next Web's West Coast Editor. He coined the phrase "Social Good" and invented the "donation by action" model for onlin Drew Olanoff was The Next Web's West Coast Editor. He coined the phrase "Social Good" and invented the "donation by action" model for online charitable movements. He founded #BlameDrewsCancer. You can follow him on Twitter, Google+, Facebook, or email [email protected]
If you're wondering how to get started with your own company and are looking to Silicon Valley as a measuring stick, you might want to make sure you're up on all of the latest buzzwords and who's who in technology.
One of the best ways to learn things is by using flash cards. Being asked a question and then cycling through it over and over again until you've learned the answer is an age-old way of drilling new information into your brain.
An iOS app called Tech Startup Genius wants to help you learn everything there is to know about starting a new company and being a successful entrepreneur. The best part about it is you can do it while you're on the go since it's a mobile app.
You'll be asked questions in the following categories; people you should know, orgs you should know, company formation basics, and fundraising basics. Do you know what three corporate structures are usually used for a new startup? No? Then be sure to check this app out.
I'll take convertible notes for $500, Alex
While this might seem like a goofy idea for an app, the information it contains is actually quite helpful to budding startup creators. If you come up with a really killer idea and execute on the business end poorly, someone else will come along and do it better. Not only will they do it better, but they'll actually profit from it and you'll be left in the dust.
You can start answering questions by category or do a random mix of all of them. You're shown a question and when you flip the card over to see the answer you're asked how confident you are that you've retained the information. If you aren't so sure on whether you've gotten the answer down pat, it'll be tossed back into rotation as you start answering other questions.
While all of this random Q&A will help you learn about startup culture and business practices, you can search through the cards to brush up on something if you'd just like a refresher. The information appears to have been pulled from other online publications and resources like Wikipedia, so definitely take it all with a grain of salt.
This app is free so if you're starting a company it's not a bad idea to grab it and make sure you know what you're doing before you start filing paperwork and signing contracts. Of course having a lawyer to do all of this for you is advised, but relying entirely on someone else to know the in's and out's of business laws pertaining to startups isn't a smart move.