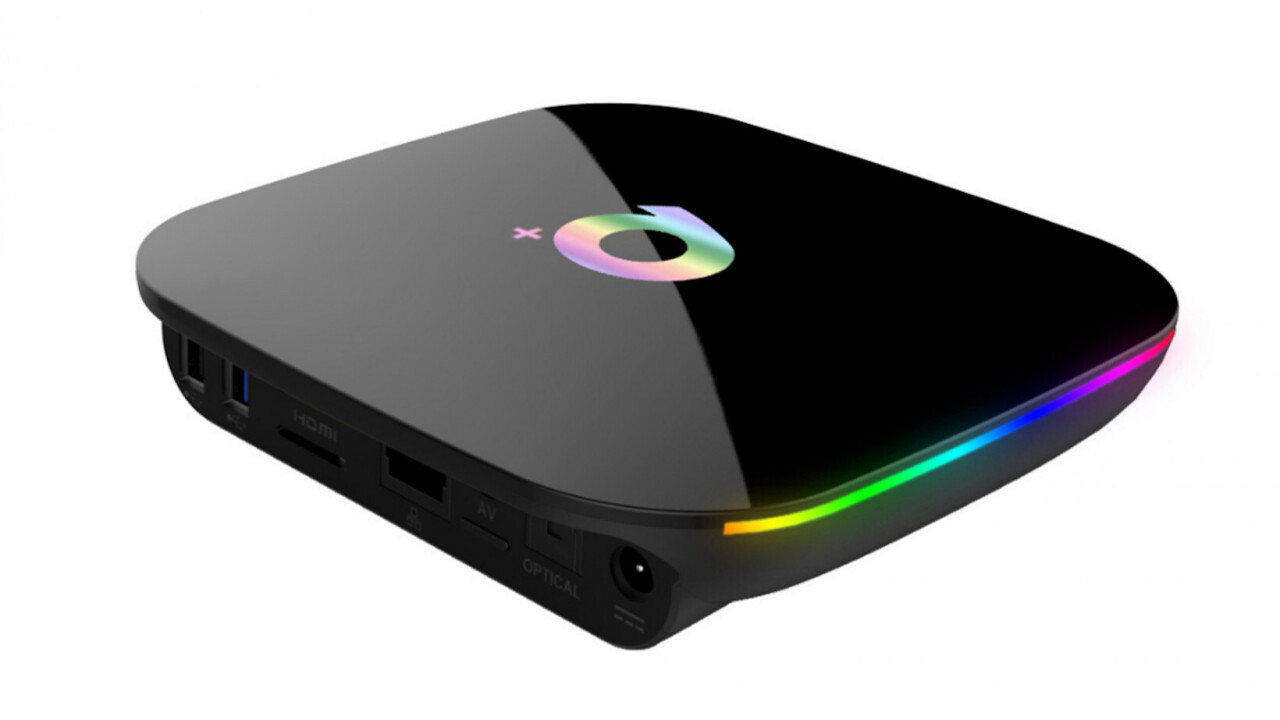 Story by
Hot deals courtesy of The Next Web. Hot deals courtesy of The Next Web.
TLDR: The Q Plu Android TV Box can turn any TV into a streaming TV, capable of playing back all your favorite streaming media or video files right out of the box.
While it probably feels like every TV today is now a smart TV, that's not actually the case. In fact, there are plenty of TVs who need some real help if you want them to stream anything from popular streaming services to movies to games to even pictures.
Thankfully, with the help of an Android box, it's become incredibly easy to stream your favorite media right to the biggest screen in your home and really enjoy TV or a movie the way it was intended.
With the Q Plus Android TV Box from Mesay, users get a surprisingly powerful, surprisingly swift little media box that can centralize your entire home viewing experience, including a host of versatility that should have your TV playing virtually any media file option you can throw at it.
Equipped with the latest Android 9.0 OS, this slim tabletop box has a real beast under the hood in the form of a formidable H6 quad-core ARM Cortex-A53 processor, the most professional quad-core CPU performance available in a networking Android box. 
In addition to that processor, the Q Plus is also packing a specialized Mali-T720MP2 GPU for improved processing speed and better video playback experience. Coupled up with the 4GB RAM and 64GB ROM, the application runs smoother, accelerates HD faster, plays graphic-heavy games faster, and makes sure users don't get stuck in one of those endless buffering cycles that absolutely takes you right out of your film or TV show.
With specs like that, it's no wonder the Q Plus can handle it all, supporting up to 6K resolution and even 3D functions for an ultra-clear, ultra-crisp video display that up to four times better than other streamers.
The unit also comes with both WiFi and Ethernet LAN support, you can connect easily via cable at home or wirelessly anywhere. It even includes a whole mess of other connection ports, including USB 2.0 and 3.0, HDMI, and even an SD card slot to playback virtually everything.
The Q Plus Android TV Box usually retails for $99, but with the current deal, you can save 15 percent off your purchase and get the Q Plus for only $84.95.
Prices are subject to change.
Get the TNW newsletter
Get the most important tech news in your inbox each week.