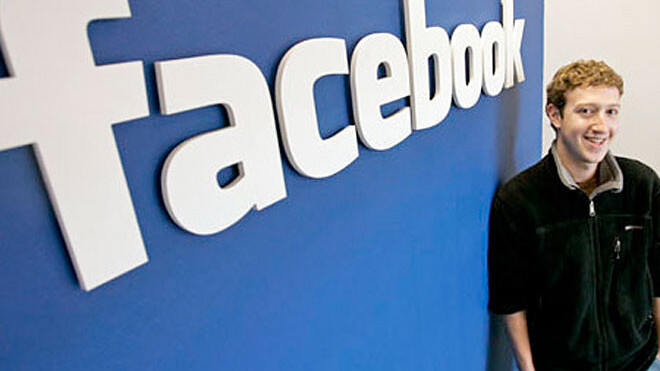 Story by
Co-founder at Simply Zesty. I love everything social and I think I have the best job in the world! I'm particularly passionate about bloggin Co-founder at Simply Zesty. I love everything social and I think I have the best job in the world! I'm particularly passionate about blogging and seeing innovative uses of social platforms by organisations. Feel free to drop me an email if you've got any questions, comments or you just want to say hi - [email protected]
Post Planner is a startup that aims to serve businesses on Facebook by providing an app that practically takes away all the actual effort required in updating a Page yourself. The app allows you to schedule posts on your own Page, run repeating posts, and post to multiple Facebook groups/Pages at the same time.
As if this wasn't enough, they've also created a database of 3,000 pre-written Facebook updates that you can access and schedule through the app. Why would you need to go to your own Facebook Page at all, with an app like this?! Of course, that is intended with the just slightest hint of sarcasm, as a tool like this goes against the very nature of how a Facebook Page should be run.
You need to be reactive, write current updates and most importantly, these updates should actually be written by yourself, and not come pre-filled within an app. But that is a whole other blog post in itself. What is worth looking at, is an infographic they have just released to promote the service, which breaks Facebook updates down into 8 rules for conquering Facebook. You can access these in full in the infographic here, and they are broken down as follows :
Questions

: Simple questions that you ask on the Page, that are kept short and simple, such as 'Where do you live, and what makes your city great?'.

Post fill-in-the-blanks

: An update you write on the Page that requires people to fill in the blanks to complete a sentence, such as '_____ is my favourite way to spend the weekend"

Post Photos

: Photos that you post on the wall, that are designed to encourage engagement, such as guessing where something was taken
Talk about the news: Selecting something current that's getting a lot of conversation and turn this into a post for your Page, inviting discussion.
Ask for Likes: Does pretty much exactly what it sounds like. You ask people to 'Like' a status update to show their support for something, such as 'Like this if you can't wait for our next offer!'

Target different fans

: A post where you single out a particular group on your Page, such as 'Who's looking forward to X Factor? Like this if you are!'

Talk about Facebook

: Writing something that relates to Facebook itself, such as 'How much time do you spend on Facebook each day?'

Celebrate today

: An update that references an event that took place on that day, such as 'Today is the anniversary of the internet. What would you do without it?
Is there truth in this?
Breaking down Facebook updates into 8 'magic' areas is dangerous. Post Planner have produced this infographic to show the method for improving your Edgerank score – following the fact that the more Likes/comments your Page gets, the higher your Edgerank score will be and the more likely your posts are to appear in someone's newsfeed. But is 8 rules really it? Are there really 8 categories that you should follow in order to guarantee Facebook success?
The answer is – of course not. The way in which a Facebook Page functions is so unique and dependent on contributing factors such as the perception of your brand, the additional activity on your Page, the promotional drive for fans, as well as what you're doing with those fans once they get to your Page. The issue with viewing a Facebook Page as following a set of 8 rules is that it devalues it and simplifies the process required to grow an active fanbase.
The fact is that there is no magic formula that is going to get your fans engaging. And furthermore if you schedule one of the updates above in advance and don't actually reply to people, you'll likely find the conversation will become stale and boring.
Why do fans join a Page?
The fact is that fans join a business Page because they have an expressed interest in that particular brand and they want to get up to date news and offers. The graph below, released by Razorfish, offers one viewpoint on why fans follow a brand on Facebook (bear in mind that this is an indication only and you will likely come across conflicting results) :

Coming in at number one is that people want exclusive deals or offers, followed by existing customers, interesting content, friends are fans, and the company posting interesting content. Nowhere on this graph (and you would be hard pushed to find this anywhere), does it mention that people follow a brand on Facebook because they want to have a general chat or answer one of a number of generic posts that bear no relation to the brand itself.
This is telling for the 8 rules presented above. They might be the 8 magic rules for easy Facebook posts, but they are not the 8 magic rules for running a successful Facebook Page that is going to give you any real results. The fact is that your Facebook Page has to work for you, as much as it has to work for your brands.
No easy win
The fact is that there is no easy solution that will guarantee you success on Facebook. And the unfortunate truth that a lot of brands will have to learn, is that there is a huge discrepancy between what is the conversational content on your Page, and which content is actually serving the purpose of your Page. Sure, you might get people answering a question about a particular TV program that they like, but if this makes up the majority of your content and it doesn't reflect your actual brand, then what is the real value of this to you as a company?
There is a risk in just opting for this 'engagement' content, in that it severely dilutes your brand and people become confused as to what they can actually get out of your brand. Fostering a conversation is one thing, and I'm not suggesting that all you go for is one way updates that are too promotional, but if all you're doing is providing a hangout for people to chat mindlessly, is that really doing anything for your business?