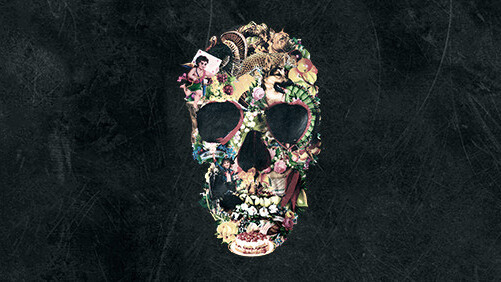 Story by
Thomas is the lead designer and producer of TNW Magazine, The Next Web's own digital magazine. When he isn't designing the magazine, he's pr Thomas is the lead designer and producer of TNW Magazine, The Next Web's own digital magazine. When he isn't designing the magazine, he's probably creating something else in his spare time. You can follow him at @thomasoffinga
By Liza Chloë van Duyn, founder of LizaChloe.com
A quick casual snapshot of my latest purchase, a simple touch of the Amaro filter and my Instagram used to be good to go.
Recently I found myself thoroughly editing my composition, light exposure and frame of a random shot of milk-chocolate Easter eggs. Something had changed; my flawlessly shining eggs had all of a sudden become a striking subject in my digital life.
Where Instagram used to be an application for sharing casual and unpolished sneak peeks of ones personal life, it is now an idealization of our online existence. Instagram has become the new utopia of our online identity. 
—
Browsing through my newsfeed I came across perfectly outlined and tweaked images of random domestic objects (read: an useless pile of sand on a perfectly white shiny surface) of many reputable fashion bloggers. While previously I felt part of their daily activities, I nowadays feel like I am becoming a collector of digital art.
With the help of photo editing apps such as Line Camera, Camera+ and Afterlight, Instagram profiles have more or less turned into look books, catalogues and mini art galleries. Subjects have become redundant as long as the image is appealing, a method that can only be applied in artistic territories. But would this automatically mean Instagram is creating art?
The power of imagery on the web has proven to be an essential key for growth and awareness for the level of success of ones online business. Therefore, creating strong and distinct visual content on your social media platforms that truly communicates the values of your business is evident in today's virtual society.
As a result, bloggers personal and authentic strengths are exchanged for something we used to call misleading, the romanticism of fashion, or even visual expression in general. Other than functioning as an additional tool, exhibiting polished perfection gives Instagram nowadays the possibility to easily blend into your websites content.
An interesting movement within the universe of social media, which will most definitely effect the future development and behavior of many new applications.
Top 5 apps for creating your utopic Instagram profile:
1.  Camera+
Contains multiple features that will transform your simple snapshots into unique and professional photos.
2.  Snapseed
Enhance your photos to create powerful and dramatic imagery.
3.  Photoshop Express
Useful essentials that refine your images with the use of basic tools.
4.  Vscocam
With their "less is more" vision, Vscocam operates as a simple and basic photo edit app.
5.  Afterlight
This easy-to-use photo edit app allows you to polish your photos with cool and funky filters, textures and frames.