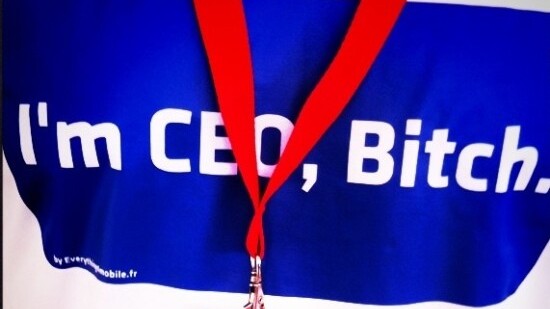 Story by
Founder & board member, TNW
Boris is a serial entrepreneur who founded not only TNW, but also V3 Redirect Services (sold), HubHop Wireless Internet Provider (sold), and Boris is a serial entrepreneur who founded not only TNW, but also V3 Redirect Services (sold), HubHop Wireless Internet Provider (sold), and pr.co. Boris is very active on Twitter as @Boris and Instagram: @Boris.
In January 2008 we started The Next Web Blog with a .org domain name. Since then a lot has changed and we've grown from a bunch of guys passionate about the web to a real company and even more important a worldwide leading brand in tech news & events. We're very proud of this achievement, and it's all thanks to the incredible team we've assembled.
There is one person I want to talk about a bit today and that is Zee. When our first editor in chief (and only employee at that point) announced that he would be leaving the blog for a nice job at a newspaper my first action was a tweet. I said something like "Looking for new editor in chief. Anyone?".
It just so happened that Zee was looking at Twitter right that moment and read my tweet. Had he logged on 5 minutes later we would have never met. But we did. Zee replied and started that same day.
As time progressed Zee started taking more and more control over the blog and its direction. I will be honest now; I didn't always like it. I remember late night fights, frantic phone-calls in the morning and endless heated email and Skype chat exchanges. Zee had a very clear idea how the blog would grow, what the content should be and what posts we never ever should publish. As you can imagine, some of my own posts fell in that last category.
Although we often disagreed it also became very clear that Zee knew what he was talking about and over time I got more comfortable with letting go. The blog started growing and even though I sometimes didn't see the point of what he was doing over time he was always right about things. Well, almost always. ;-)
Now the time has come to take the next step. We envision a technologically advanced media powerhouse where technology is not something to fear, not a nuisance or distraction, but the reason why we will excel compared to our competitors. We love, and are embedded in, technology. We have several startups within our company so we don't just report on technology, but work with it daily and are striving to advance it. That also means we are going to have to change our company structure a bit. See, up until now the blog was a project, without too much structure, or even a CEO.
We are only at the beginning of a great adventure and we see an opportunity we want to grab. Over the past few years Zee has proven that he has been able to build a great team, and advance our brand and blog in way we could have never been able to ourselves.
With pleasure and full confidence I would like to announce that Zee is now CEO of The Next Web blog and its events. In his new role he will sleep even less. He has some incredible plans in store that expand far beyond the blog and our annual event. More about that later.
Zee will be moving to San Francisco early 2012 to lead the company from there.
All that is left to say now is: Zee, you are CEO now, bitch. Go make us proud.