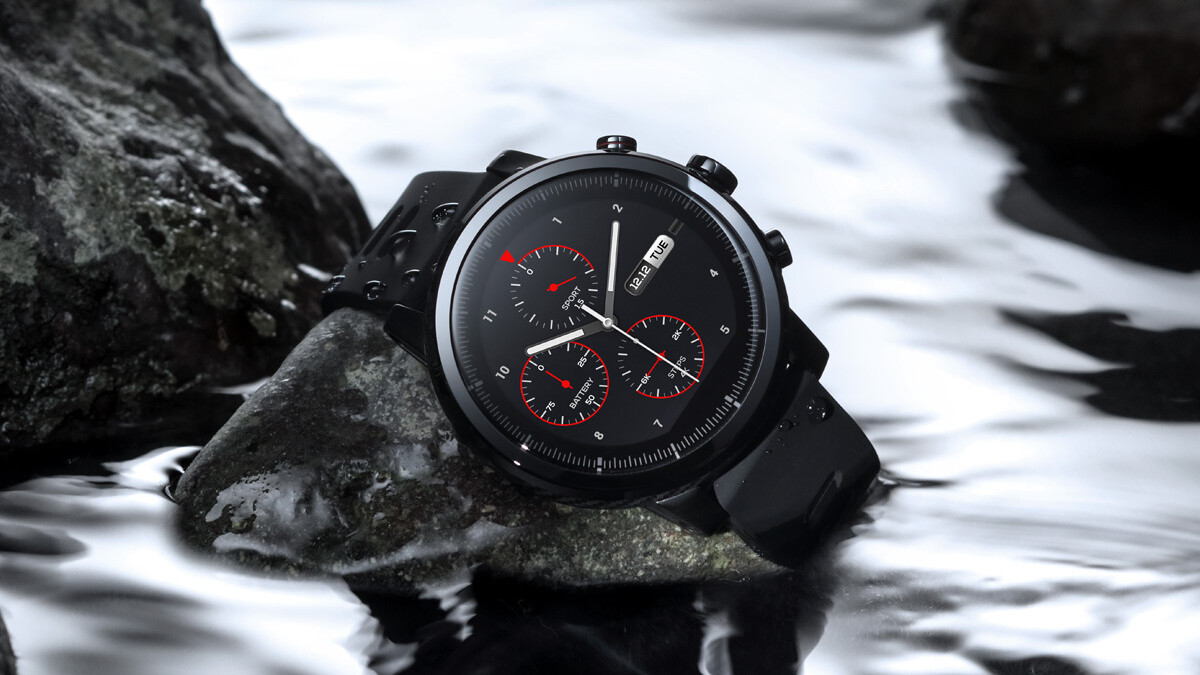 Product

Stratos

Price

$229
Story by
Former TNW Reporter
Matthew Hughes is a journalist from Liverpool, England. His interests include security, startups, food, and storytelling. Follow him on Twi Matthew Hughes is a journalist from Liverpool, England. His interests include security, startups, food, and storytelling. Follow him on Twitter.
The halcyon era of the smartwatch didn't last long, but although interest has largely died down, there's still some interesting movements in the marketplace. Take, for example, the part Xiaomi-owned Huami, and its new wrist-worn device, the Amazfit Stratos.
Amazfit is a portmanteau of "amazing" and "fitness," so it's therefore no surprise that the overarching focus of the device is real-time sports analytics.
The Amazfit Stratos packs sensors and software from Firstbeat Technologies and Zepp Labs to track performance in a range of twelve sports, including cycling, soccer, skiing, and more. It then offers advice on how to make actionable performance changes to improve your game.
Software from Firstbeat Technologies allows the device to track the user's VO2Max level, allowing them to see how effectively the body is utilizing oxygen to transform food into the energy required to keep moving. This information allows the user to understand their body's state, and get tailored training guidance that informs on where to focus their attention.
While virtually every smartwatch contains a fitness tracker, it's always interesting to see how devices differentiate themselves by offering extra features and richer analytics.
In addition, it contains the essential features you'd expect from a smartwatch: notifications, customizable faces, and yes, it tells the time. It also supports GPS/GLONASS tracking, and is waterproof up to five atmospheres (roughly 50 meters or 164 feet of depth, for the non-divers amongst us).
Admittedly, it doesn't do as much as a mainstream Wear OS (formerly Android Wear) or watchOS device, especially when it comes to third-party apps. If you're concerned about that, you're probably best casting your gaze elsewhere.
Like its predecessor, the Amazfit Pace, the Stratos looks pretty gorgeous. Its circular screen is big and bright, and its body doesn't look cheap — although it doesn't carry itself with the poise of some of the more expensive smartwatches, like the ridiculously pricey TAG Heuer Connected.
The Amazfit Stratos offers decent battery life — five days which is good, although not exactly category leading. Its predecessor, the Amazfit Bip, offered a truly bonkers 45-days battery life, meaning you only had to charge it once every six weeks.
You can pick up the Huami Amazfit Stratos from today. The company is selling it globally through its website for $199.99, and on Amazon (although you can also pick one up from sites that specialize in Chinese tech, like GeekBuying).
Update: Amazfit is selling the Stratos for $159 for Black Friday 2018 over on Amazon US and its own site (through November 19-23, 2018).
Get the TNW newsletter
Get the most important tech news in your inbox each week.
Follow @thenextweb