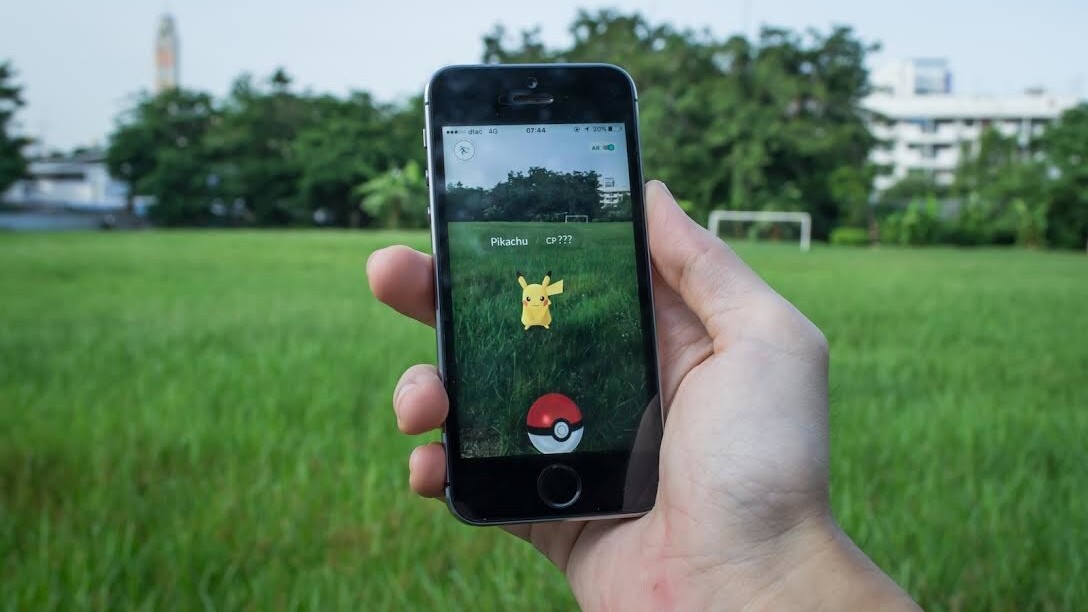 Story by
Suzie is an international award winning journalist and editor with 10 years experience covering politics, human rights, feminism and technol Suzie is an international award winning journalist and editor with 10 years experience covering politics, human rights, feminism and technology. You can find her Tweeting at @SuzieCanWrite
This weekend, a girl was stabbed for playing Pokemon Go. In the small town of Redding California, three girls were in a park playing the game through their smartphones when they were set upon by three women and four men.
While the wounds weren't life threatening, while trying to help her friend, Zacariya Bradshaw was clubbed in the neck with a pipe and mugged.  
In Florida, a 19 and 16-year-old were playing the game in their car when a resident walked out of this house and shot at them.
In New York, a 28-year-old man crashed into a tree playing the game, while two others fell 50ft off a cliff in San Diego.
Across the pond in the UK, four teenagers had to be rescued from a mine after getting lost in the complex for more than five hours.
Police in Northern Ireland had to explicitly tell players, 'But there's a Zubat in there' is NOT an excuse for breaking into someone's house, or even wandering round their property."
While the idea of a game that takes millions of people and forces them to go and walk around their neighborhoods is new, the real world impacts of gaming and technology are certainly not.
The rise of physical gaming
In just over a few weeks, Pokemon Go has more active users than Twitter, and is reportedly making more than $1.6 billion per day.
Shares in Nintendo have risen 25 per cent, adding some $7.5 billion to the ailing technology company's market share. These are all fine figures and stats from a purely technological point of view.
Anyone in the tech space would give an arm, a leg and most of their anatomy to create something with higher levels of engagement than Facebook. The success story is likely to continue, as developers of the game Niantic continue to roll out the app into new territories over the next month.
There have been a flurry of editorials espousing that we are now entering into an age of games based in the real-world and that the barriers between where we live and the digital worlds we inhabit are merging.
But as with every new trend or leap forward in how the digital world gradually claws more of our time away from the physical, there must be a pause for reflection.
It's easy to forget how the rise of check-in apps such as Foursquare lead to a spate of burglaries as the result of homeowners advertising their locations online for all to see.
In fact, Credit Sesame interviewed 50 ex-burglars in England and discovered 80 percent of the robbers used Facebook, Twitter, Google Street view, and Foursquare before choosing a target.
Active participants not passive consumers
But before you cast this article into the "internet is bad for society" pile, the aim is not to stoke our already heightened sense of fear about the world around us. Time Magazine wrote an excellent piece on why Americans are more afraid than they used to be if you're interested in that sort of thing.
Nor is it a plea to stop playing games or halt the march of technological progress. It's this author's view that change is inevitable, but up to a point.
Games like Pokemon Go have captivated the imaginations of gamers and non-gamers trying to avoid the FOMO (Fear of Missing Out) that has come to characterize many aspects of our online behavior.
There is nothing ostensibly negative about the game or its intentions – depending on whether you think in-app purchases are a way for game companies to monetise their apps or a cruel tool to ensnare young and old alike.
Digital products are devoid of morals, judgements or any norms and values – the very things that hold communities together and split them apart.
But the ease in which so many of us forsake those deeply human ideas in order to grease the wheels of our digital consumption is a dangerous path to walk down.
It's why social networks paradoxically allow pluralism, equality and tolerance as well as hatred, racism and intolerance to exist simultaneously. That doesn't make a social network evil. And social networks are not to blame if our communities choose to populate them with either. The blame lies with us, the creators, not the lines of codes and cables in the ground.
Pokemon Go is a brilliant game, capable of cutting across gender, race and age lines at a time when those lines appear to be more entrenched than ever. If you don't believe me, look at the demographics of the Brexit vote that took place last month.
But it shouldn't be an excuse for why we hurt ourselves, each other or just walk off of cliffs in search of digital gratification.
If we want to live in a more tolerant world as well as have our online fix to hand at any moment, we need to be active participants not just passive consumers in its creation and development.