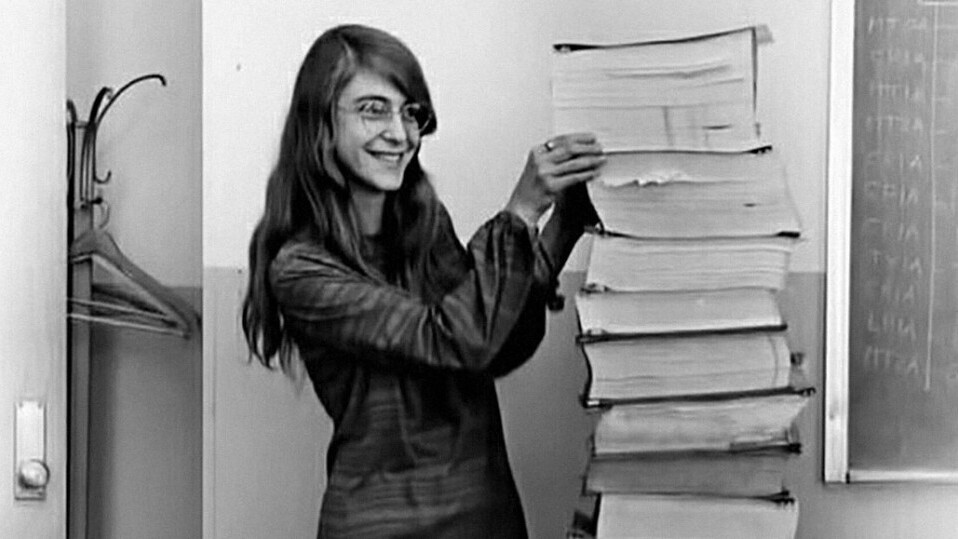 Story by
Content queen
Dog owner, expat, gin lover. Allegedly wise to the ways of PR, digital marketing and social media. Currently waging a war on mediocrity in c Dog owner, expat, gin lover. Allegedly wise to the ways of PR, digital marketing and social media. Currently waging a war on mediocrity in communication and storytelling. Find me on Twitter or email me.
It's hardly news that there is a gender gap in the tech industry.
It's one of the age-old topics of women's equalities and how far we're progressing – or regressing depending on whom you ask. Everyone has an opinion and every publication has an article. At TNW, you can find recent articles on issues such as stop babying women CEOs, women not getting promoted and how to keep women in STEM jobs.
At our US conference two weeks ago, Christina Wallace spoke about the pipeline versus process problems with regards to diverse hiring.
In spite of the plethora of women building incredible startups, apps and products, like Alex Depledge, co-founder and CEO of Hassle, or Jocelyn Leavitt and Samantha John, founders of Hopscotch, we are still highly underrepresented in STEM (science, technology, engineering and math) — and in tech particularly.
When we are children, our brothers dominate computer time or hog the gaming system, leaving girls disenfranchised with low expectations of being successful in technological industries.
As we get older, one of the most predominant barriers women face in the tech industry is the lack of a good network. It's a boys club and more about who you know than what you know.
Companies often hire based on recommendations from current employees, and in an industry that's predominantly male, women can be left waiting for a break. When women do land a highly coveted job, they often have to overcome stereotypes.
We're told to not be overly sensitive to criticism or too emotional. And if boxing us in doesn't work, there's always reverting to disgusting comments or accusations, as was the case when Reddit's Ellen Pao was under fire earlier this year. Anti-Pao comments were highly misogynist, putting her entire professional career under the microscope and framing her as an accomplice in her husband's scandals. Not to mention she was immediately dropped by Reddit after taking the heat when Director of Talent, Victoria Taylor, was fired. 
Women are often left out of the conversation when it comes to technology. When we are invited, it can come across as more tokenism than a genuine interest in their perspective. All too often women are seen as stats on paper and used in PR stunts.
The longer the gender gap remains, the more detrimental to women it becomes. While women receive the majority of degrees, they are only earning 18.2% of computer science degrees. In fact, according to a study by the American Association of University Women, the percentage of computer jobs held by women has fallen over the past 23 years. Women currently hold 30 percent of jobs in tech, but few of these are in influential positions.
If women continue to shy away from STEM jobs, we run the risk of losing the social, political and economic rights we've worked so hard to capture. 
How can we close the gap? Well, to start, it takes building networks and supporting each other to make more of a difference in the bid to move the conversation forward.
Additionally, with initiatives such as the Google Anita Borg Scholarship awarding scholarships to female undergrads and graduate students, now is the time for aspiring females to step forward and make their mark in the field.
Instead of hoping and praying, and apologizing for who we are, we should be leading the public discussion about diversity in tech and drive the industry to change.
Get the TNW newsletter
Get the most important tech news in your inbox each week.