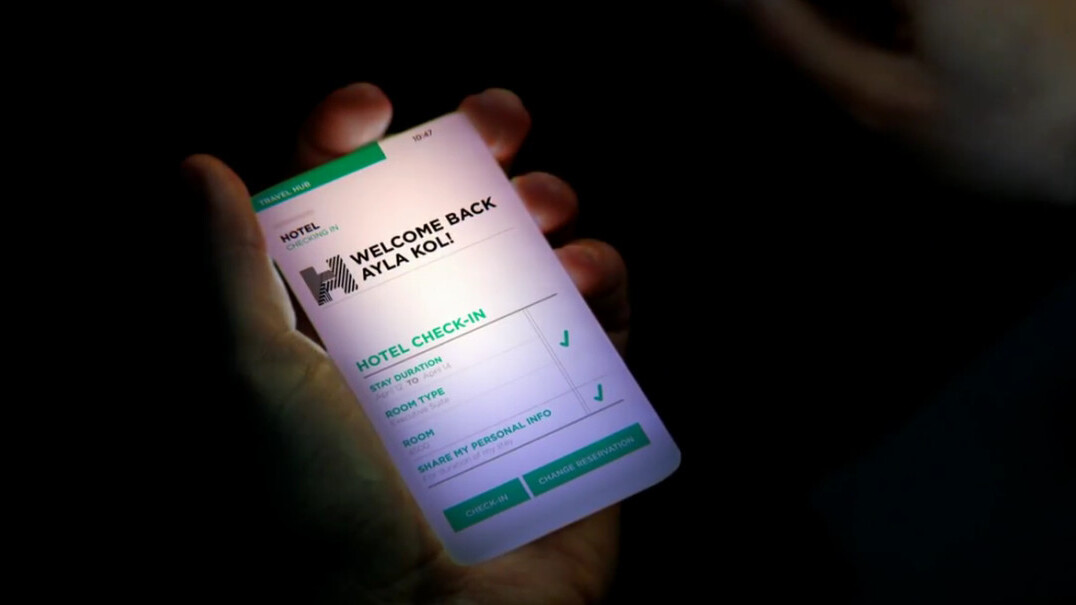 Story by
Matt is the former News Editor for The Next Web. You can follow him on Twitter, subscribe to his updates on Facebook and catch up with him Matt is the former News Editor for The Next Web. You can follow him on Twitter, subscribe to his updates on Facebook and catch up with him on Google+.
Today's mobile market has seen a significant switch from feature phones to smartphones, with consumers increasing looking to Internet-connected handsets that are capable of downloading and running applications, organising email and calendars and posing as a very reliable point-and-shoot camera replacement.
A projected 420 million smartphones will be sold in 2011, resulting in mobile manufacturers adapting their device strategies to launch new flagship handset models that ensure they are able to compete with their rivals. As Google's Android mobile operating system has gained significant traction over the past 24 months, vendors are finding that with similar specifications and the same Android software, it is their handset designs that are helping them to differentiate their devices from their competition.
The smartphone market as it stands has seen a recent shift towards the larger form factor, with both HTC and Samsung debuting the TITAN and Note respectively. Standing at 4.7-inches, both the TITAN and Note blur the line between phone and tablet, making simple one-handed swiping or navigation gestures difficult due to the sheer enormity of the device in the hand.
Apple, on the other hand, has kept true to its 4-inch form factor, consistently producing smartphones that remain slim in their profile but feature screens large enough to enjoy media and display applications, whilst maintaining the ability to be used with one hand and without discomfort. Even with a strict design policy for its most recent devices, Apple is reported to be shifting its design policies for its next-generation iPhone, increasing its screen-size but also reportedly moving to a teardrop form factor as it looks to slim down its sub-10mm smartphone and maintain the sleek profile associated with its devices.
In the coming years, mobile vendors are set to introduce new display technologies and utilise components that will enable them to adapt the design and form of their handsets to display more information at a glance, operating more efficiently in the hand so that gestures and navigation become seamless experiences and advanced software can extend the physical characteristics of a device.
From Hardware to Software
The benefit of owning a large mobile device is that it is perfectly equipped to display media content that both content partners and mobile manufacturers are delivering to devices via embedded services or applications. However, with a larger form factor, a fair percentage of consumers will not be comfortable with a 4.7-inch (or bigger) handset in their pocket or in their handbag.
With this in mind, manufacturers are already adapting their handset designs to feature edge-to-edge screens, increasing the available amount of screen space whilst maintaining a smaller overall chassis. Samsung and Google's latest smartphone joint-venture sees the Galaxy Nexus debut later this week with a 4.65-inch screen that the Korean mobile giant has said it has worked hard to remove bezels and make it feel usable.
To get the most out of its screen real-estate, Samsung did away with physical buttons, even touch sensitive ones, to utilise on-screen buttons, 'back', 'home' and a multi-tasking button coded into the new Ice Cream Sandwich Android release that had previously been associated with the tablet-centric Honeycomb Android operating system.
As the smartphone market stands, it's the developers that work behind the scenes to fine-tune and build out the major mobile operating systems that have shifted the user away from the hardware button, replacing key hardware functions with an associated software control. As devices continue to get bigger and vendors struggle with the compromises they will need to make on space, we are likely to see further shift away from the hardware button as developers and manufacturers find ways to incorporate the same functionality within the software of the device, using the additional screen space to display or even hide volume controls, home and screen locking buttons in various menus on the device.
There's a growing trend amongst smartphone manufacturers to showcase what they believe will be technology of the future. Nokia, RIM and Microsoft have all recently publicly released videos of what they believe could be next for mobile computing, showing futuristic fish-like handsets, with real-time notifications displayed on every surface of the device.
Take Nokia's GEM mobile concept; it uses a classic mobile phone design but incorporates touch on all parts of the device. Instead of utilising a single front-panel for input, Nokia shows us a concept device that would allow a user to interact with what was happening on the front-screen by selecting different options on the reverse. The futuristic device utilises a number of virtual buttons but instead of limiting them to the front of the device, like the Galaxy Nexus, the Nokia GEM concept includes music playback controls on the top of the device and even displays advertisements that the owner could click to help drive down the cost of their monthly operator bill.
Concept devices show where the industry wants to head, but manufacturers are somewhat forced to retain a sense of familiarity, so that the user is able to understand how the device operates. Mobile devices released today are built in a way that makes them more robust, less likely to suffer from impact damage, and to ultimately hide away the complex circuitry and technology that is embedded beneath their exterior.
Vendors aren't able to launch devices that live up to these concepts unless the technology exists for manufacturers to be able to build them (and ensure they're reliable, efficient and most importantly affordable). As it stands, the technology is there to help devices get bigger and quicker, but not to drastically overhaul the way they look and operate.
Concept devices display a common theme; it's the software that does the hard work. Of course they will have faster processors to crunch all that extra data, cameras with sensors that can capture 15-megapixel+ images and touch-sensitive panels that can provide input on the rear of a device, should a manufacturer decide to incorporate it.
However, in many of the videos that have been posted to the web, including Microsoft's vision embedded below, the real value is gained from what the software on these devices enables users to achieve, the design of the device remains smartphone-like in the fact it remains a single screen with a single touch surface on which to input.
Maintaining Familiarity
Mobile devices will always retain a sense of familiarity, after all they are designed to be portable, lightweight and display information that is easy for the user – but that isn't to say things can't change.
Go back five years and look at what the leading mobile phones were at the time. At that time, Nokia was still king of the mobile markets, pushing out early smartphone devices that were capable of running Java applications and connecting to the Internet. It was only really when Apple entered the mobile market that a device without a hardware keyboard could be imagined – the technology was there but other mobile makers were obsessed with licensing software and incorporating a stylus (although these are starting to make a comeback).
However, concept videos do throw up key trends – features which utilise technologies that are beginning to be realised.
One such technology is the flexible display. Flexible displays have been in development for over a decade, it was simply the reliability of the screens that stopped them from becoming widespread more rapidly. With mobile screens limited to liquid crystal displays, research institutes and some of the world's biggest technology companies – including Samsung – looked to different ways of stimulating gases and polymers to create crystal-clear displays that would be ultra-thin, easy to power and brighter than their LCD counterparts.
It's come to the point where Samsung has said it will introduce flexible screens to its devices next year, with smartphones expecting to hit the market in the first half of next year and Nokia has already started to showcase a flexible concept phone that can be twisted and shaped to perform certain actions.
Both companies will utilise OLED technology, which allows them to fix a screen within rigid cases to keep screens curved. OLED's work by using materials that ensure each pixel generates light, making it easier to utilise than LCD screens, which require a flexible screen but also a backlight.
With Samsung committed to flexible screens and Nokia already showing off its ideas, a smartphone device that can be controlled using flexion is a very real possibility, opening a new way for users to interact with a mobile device.
Conclusion
There isn't much to suggest that the design of the mobile phone will be drastically altered in the near future, mainly because the design works. Current mobile phones sit nicely in the hand, they are able to bridge the ear and the mouth and they are available in all manner of shapes and sizes.
Adding flexible screens and reducing hardware buttons may alter the way a device can be operated but touch-sensitive screens seem to be here to stay. Device makers have already found ways to add a sense of feedback to the smooth glass plate of a mobile phone screen, meaning that soon we will be able to feel the things we see. Again, it's the fusion of software with the rapidly evolving hardware that brings these new features to life, not the shape or different size of the mobile handset itself.
We might want to see the futuristic concept devices we see displayed today become a reality, but would you want to operate a device that looked like a fish? Mobile devices need to stay mobile and today's manufacturers have done a good job of keeping them that way. As the role of the mobile phone continues to evolve, niche products may emerge that cater for specific subsets of users, but for the time being your faithful rectangular smartphone seems set to remain the standard.