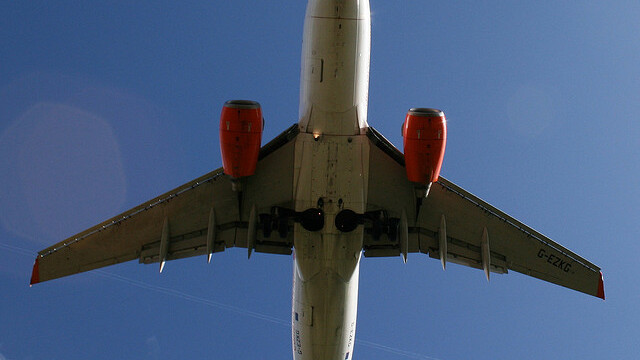 Story by
Drew Olanoff was The Next Web's West Coast Editor. He coined the phrase "Social Good" and invented the "donation by action" model for onlin Drew Olanoff was The Next Web's West Coast Editor. He coined the phrase "Social Good" and invented the "donation by action" model for online charitable movements. He founded #BlameDrewsCancer. You can follow him on Twitter, Google+, Facebook, or email [email protected]
Flight Card wants to keep you, your family and your friends' travel plans up to date on flight day.
So you're taking a flight from SFO to JFK, and it probably won't be on time because of the fog. You fumble around for your flight number which looks something like this: XOWDJW. You can look it up on an another flight tracking app by confirmation number or go to the Airline's website.
Either way, it's not a great process, really.
I personally fly….a lot. My issue is managing my boarding passes, knowing whether the thing will be on time or not and more importantly what gate I need to get to. Flight Card helps make this a breeze, but there's more.
Flight Card also wants to be your flight bookmark app, and give you updates on the flights in real-time. Not just when they take off and land, but what gates they'll be leaving from.
It's $4.99 which is pretty hefty for an iOS only app that isn't an EA Game but once you see what it can do for you, it could be well worth it.
The company behind it Sylion, is based in Spain and other than having a few other random apps on the store, they're an unknown at the moment in app land. They are however, kicking up some dust with their yet to be released media center Squire.
Sylion describes Flight Card as "a beautiful, simple and intuitive flight tracking application for your iPhone or iPod touch", and we'd agree.
The features are as you'd expect for a Flight Tracker, however it has a really comprehensive look up that takes a wizard approach (for us tap tappers) to find the airline, originating airport, and destination, so you don't have to fumble with that ridiculous confirmation number.
Also, you can quickly email or SMS the flight info to your mom, pop, or driver so they know when you'll land. Not an earth shattering feature, but the design makes it super simple and handy.
The one issue I'd like to see them fix is that I'm having problems looking for flights in the distant future, and hopefully this is just a bug they'll iron out.
If you're a frequent flyer or if you're the designated picker-upper at your respective airport, Flight Card is absolutely worth checking out. In fact, if you pick up a lot of your friends, have them gift you Flight Card.
Get the TNW newsletter
Get the most important tech news in your inbox each week.
Also tagged with